10 best iOS 7-optimised apps for your iPhone and iPad
We scour the App Store to find the very best apps that make use of Apple's new and minimal design language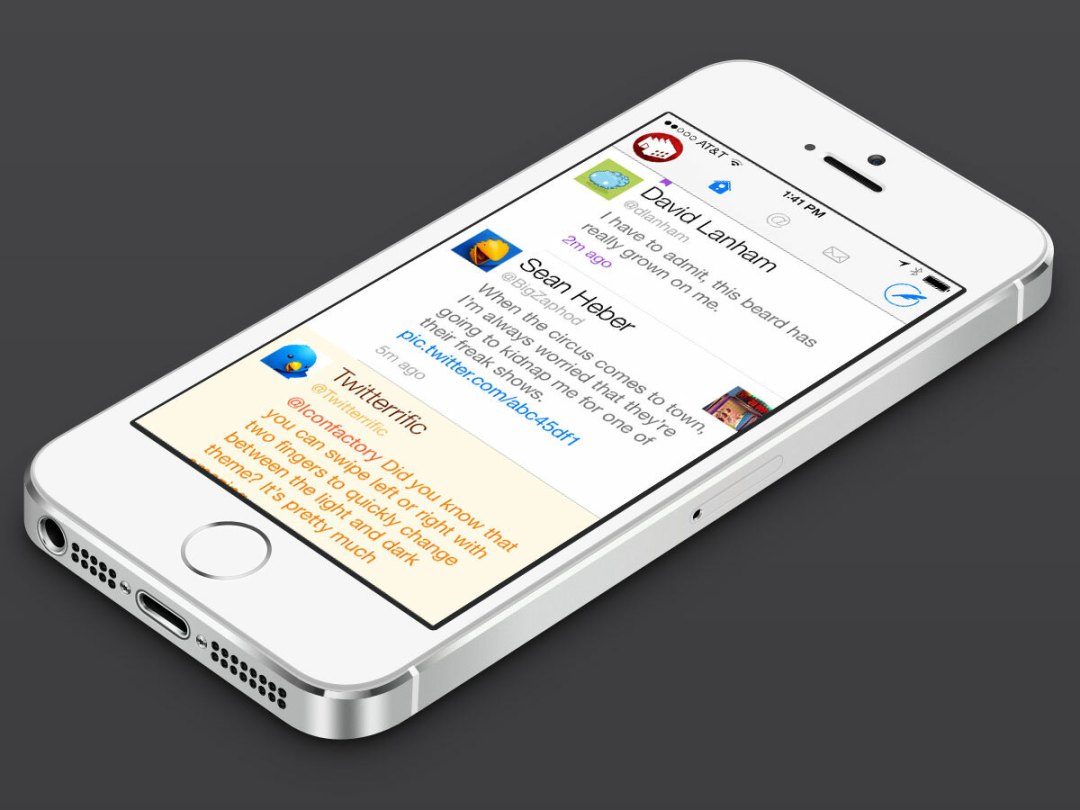 Apple's iOS 7 changed iPhones and iPads forever, but what hasn't changed is your apps. Older ones still sport the iOS 6 interface, including bevelled buttons and the original iOS keyboard.
Such products now feel 'heavy' and out of place compared to Apple's lighter and simpler design work in the likes of Mail and Weather, but savvy developers have already reworked their products to suit. We've rummaged through the App Store to find ten essential updates that aren't just ready for iOS 7, but that are also truly optimised for it.
TED (free, universal)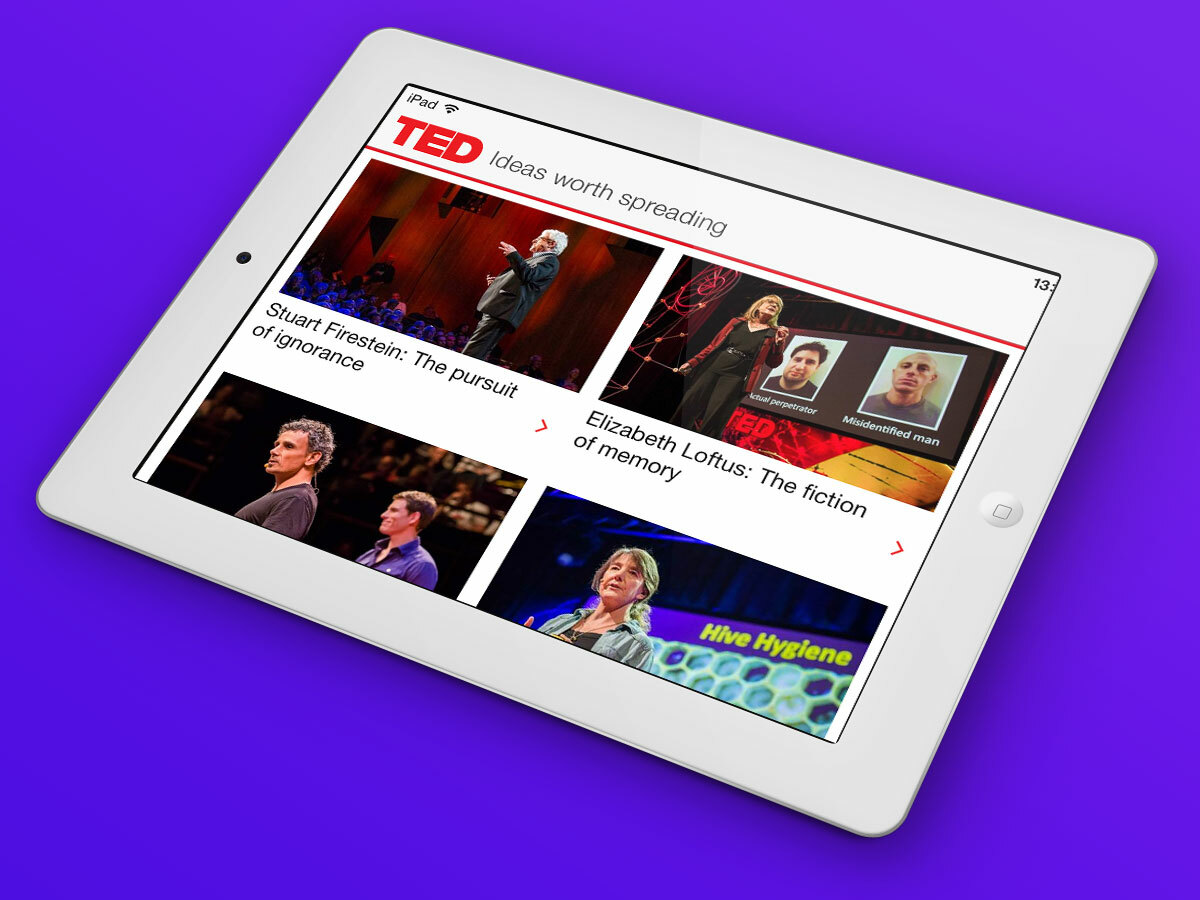 TED (Technology, Entertainment, Design) has for decades led the way in spreading innovative ideas, largely through talks by a varied selection of extremely clever people. The iOS app was always a great way to browse and delve into those ideas worth sharing, and the iOS 7 update brings a fresh new design and also a revamped audio bar with time seeker and 30-second rewind.
PCalc (£6.99/$9.99, universal)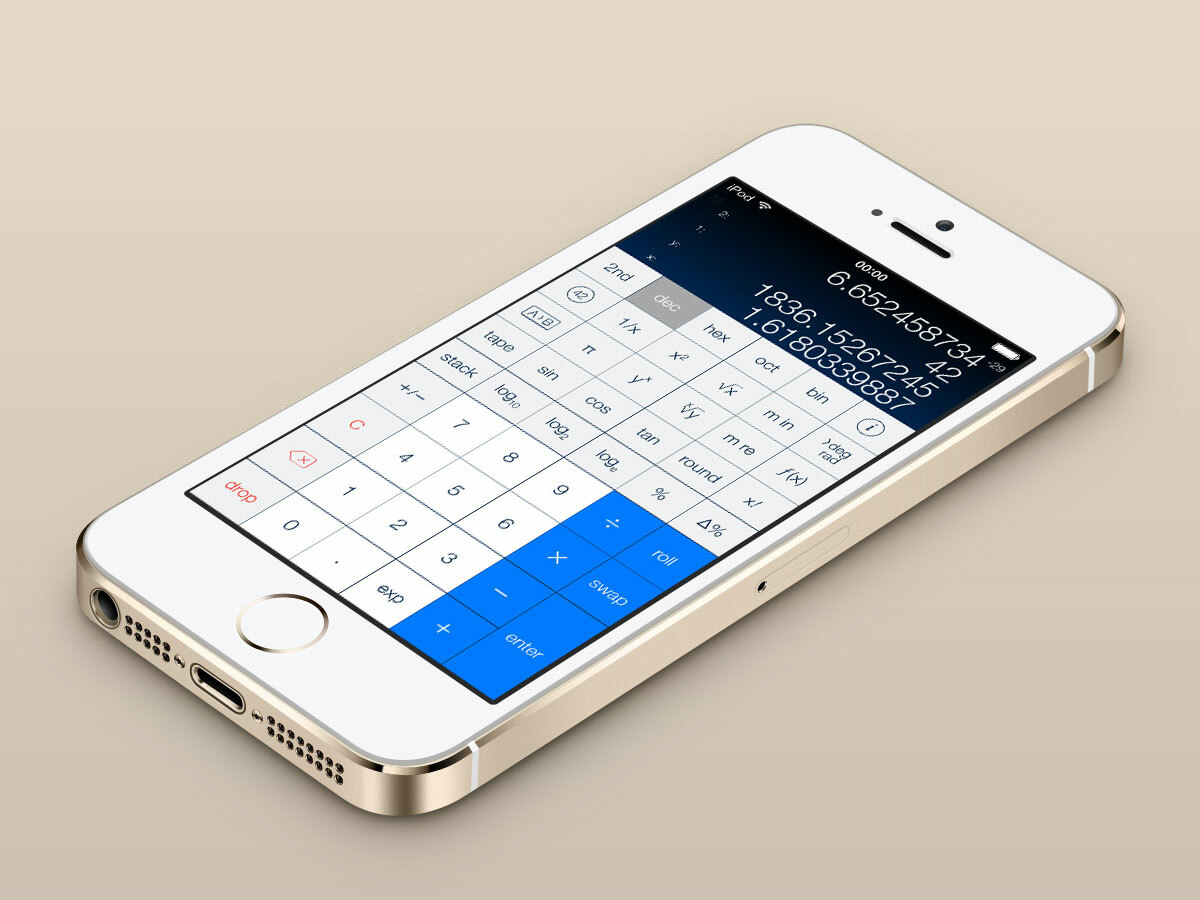 PCalc's always been the best traditional calculator for iOS, and the new update brings a minimalist iOS theme to the table, with a number of colour variations. In a nod to accessibility, iOS 7's often gratuitous animations can also be disabled, and for misers, there's a free version, PCalc Lite, to which you can add functionality via IAP. It's perfect for iPads that lack a calculator app by default.
UK Train Times (£4.99/$6.99, iPhone)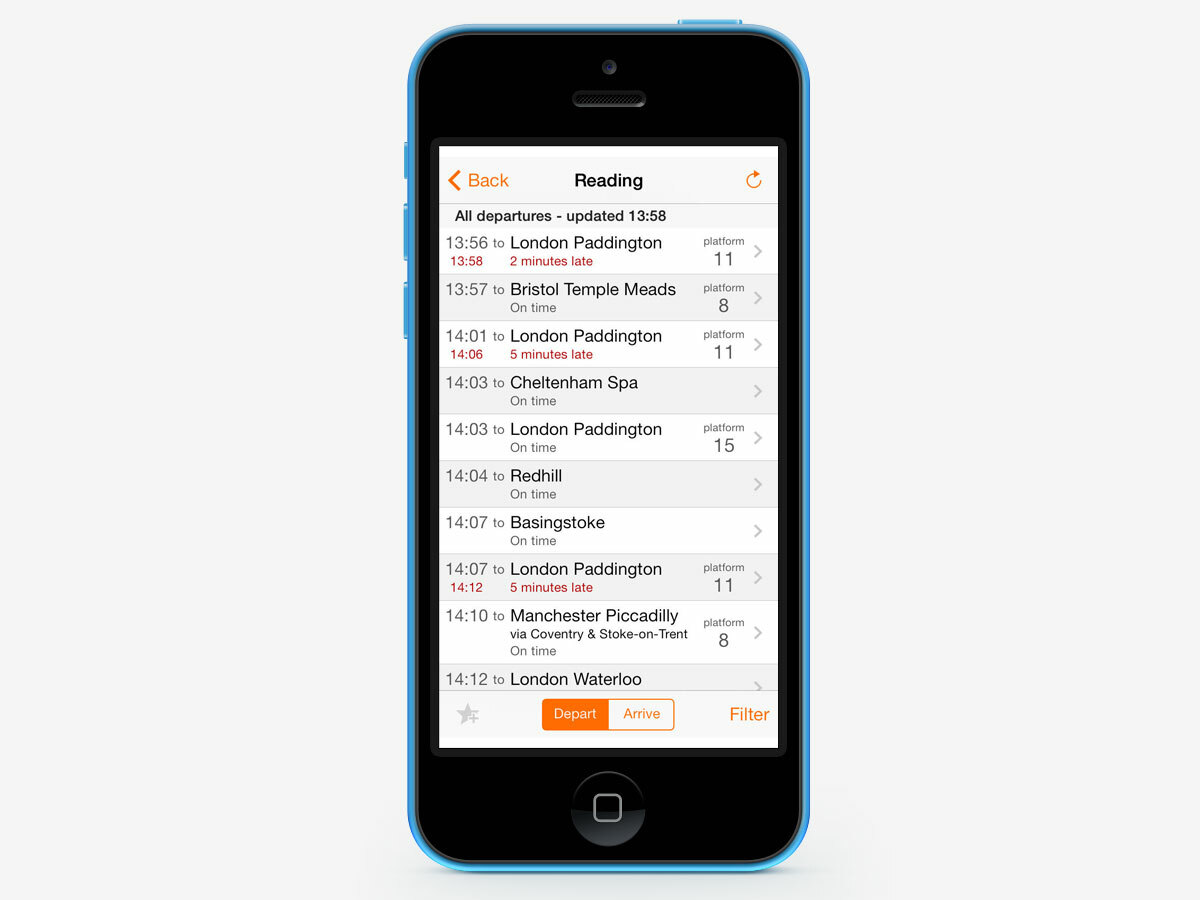 Never has the gulf been wider between the official National Rail Enquiries app and UK Train Times. Whereas the former looks like a drunken Android app got lost and collapsed in your iPhone, UK Train Times now boasts a stunning interface that provides a great degree of clarity when figuring out exactly how to get home.
Reeder 2 (£2.99/$4.99, universal)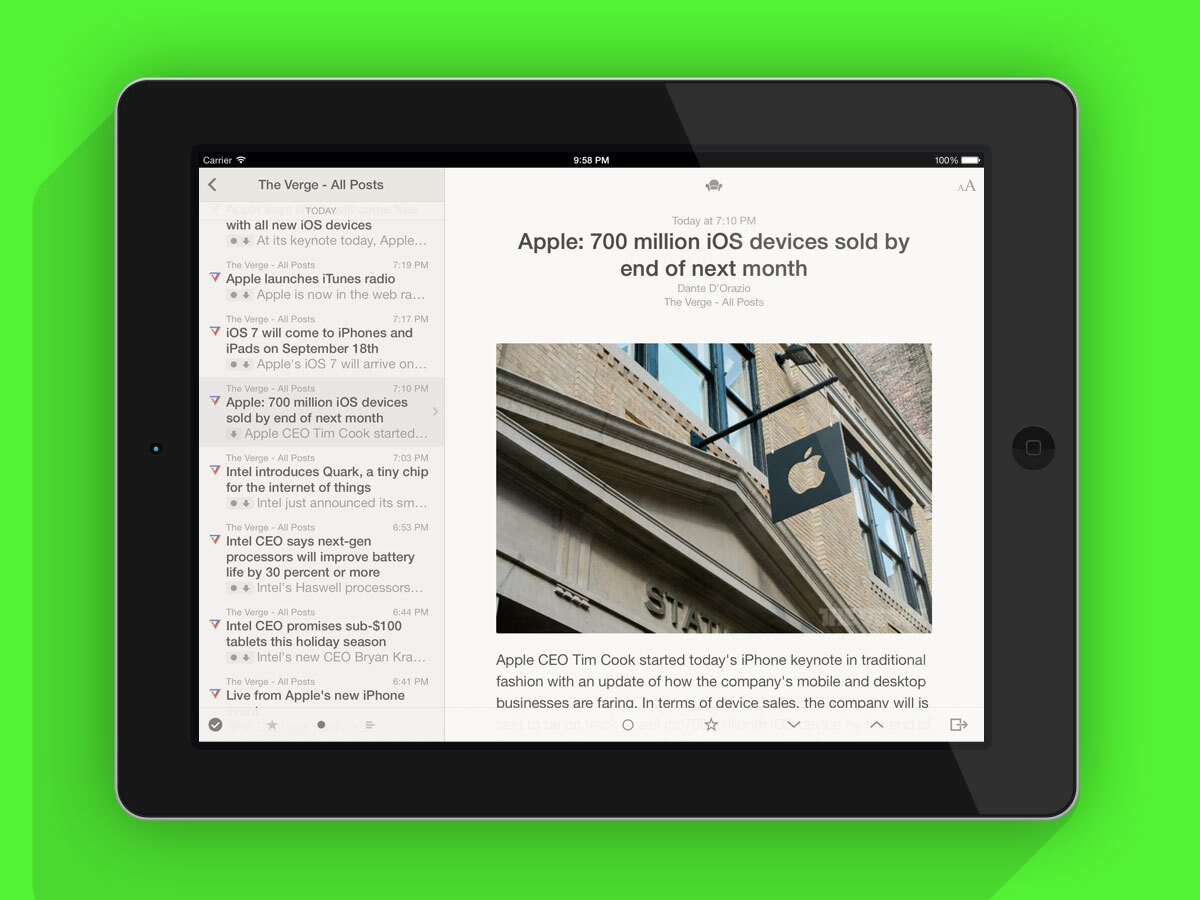 The original Reeder on iPad was a victim of Google Reader's closure, but the iPhone version limped on. Now, the app's been reborn in universal form, fully embracing Apple's new design language. In truth, we'd be happier if there were perhaps a touch fewer animations lurking, but there's still no better way to use RSS on your iOS device.
Twitterrific (£1.99/$2.99, universal)
Although the official Twitter app got an iOS 7 update, Twitterrific feels more at home on your device. Along with major performance upgrades, this new release adds more gestures, Safari Reading List support, and, of course, visual enhancements that bring it fully into line with iOS 7's clean lines.
Sky Guide (£1.49/$1.99, universal)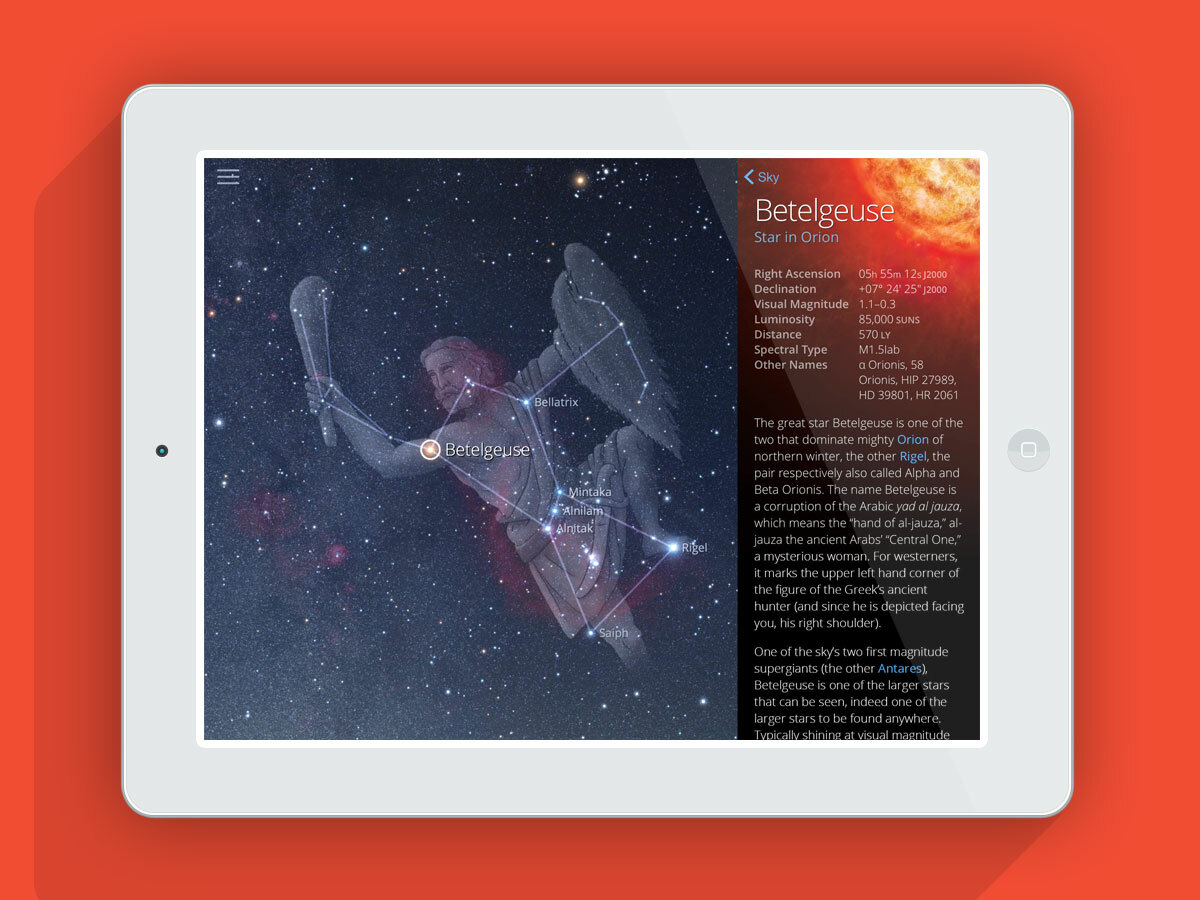 Apple likes to bang on about how its devices are 'magical', and no app makes that very nearly a reality more than a stargazing one. There's something about the marriage of ancient heavens and cutting-edge technology that feels extraordinary. Sky Guide's latest update adds optional parallax, crystal clear typography and the usual iOS 7 sheen.
TiltsShiftGen2 (69p/$0.99, iPhone)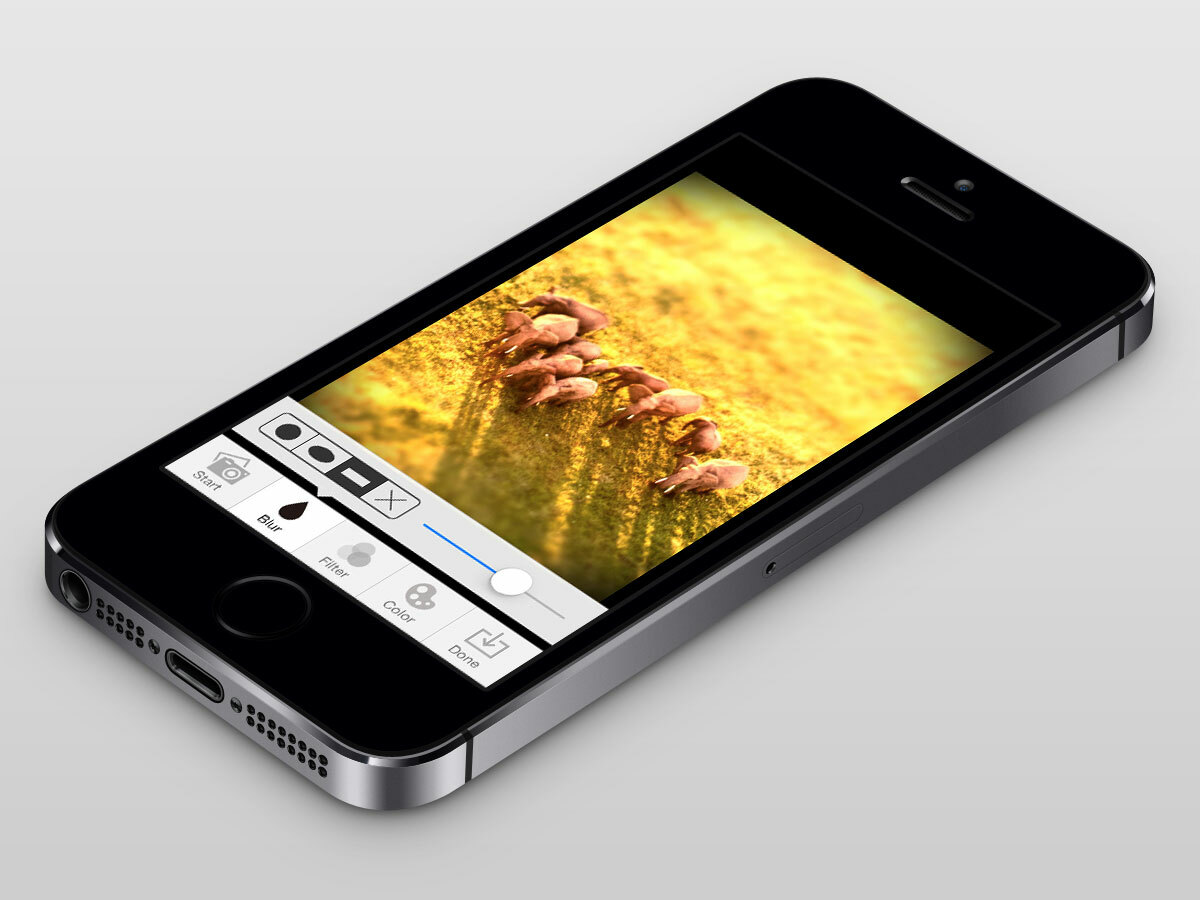 This photography app might have a clunky name, but the interface is anything but. Peppered with thoroughly modern controls, it feels every inch an iOS 7 photo app. Within seconds, you'll be creating fake miniatures from your photos, along with editing saturation, brightness, contrast and vignettes. The whole thing's rounded off with a selection of filters.
Scratch (£1.99/$2.99, iPhone)
iOS 7 has its own Notes app, but it feels like a leftover from iOS 6, due to the embossed lettering and paper textures. With its crisp interface, Scratch is much more cutting-edge, but it also betters Apple's app in terms of writing tools (live character count, Markdown support) and plentiful sharing options.
Momento (free, iPhone)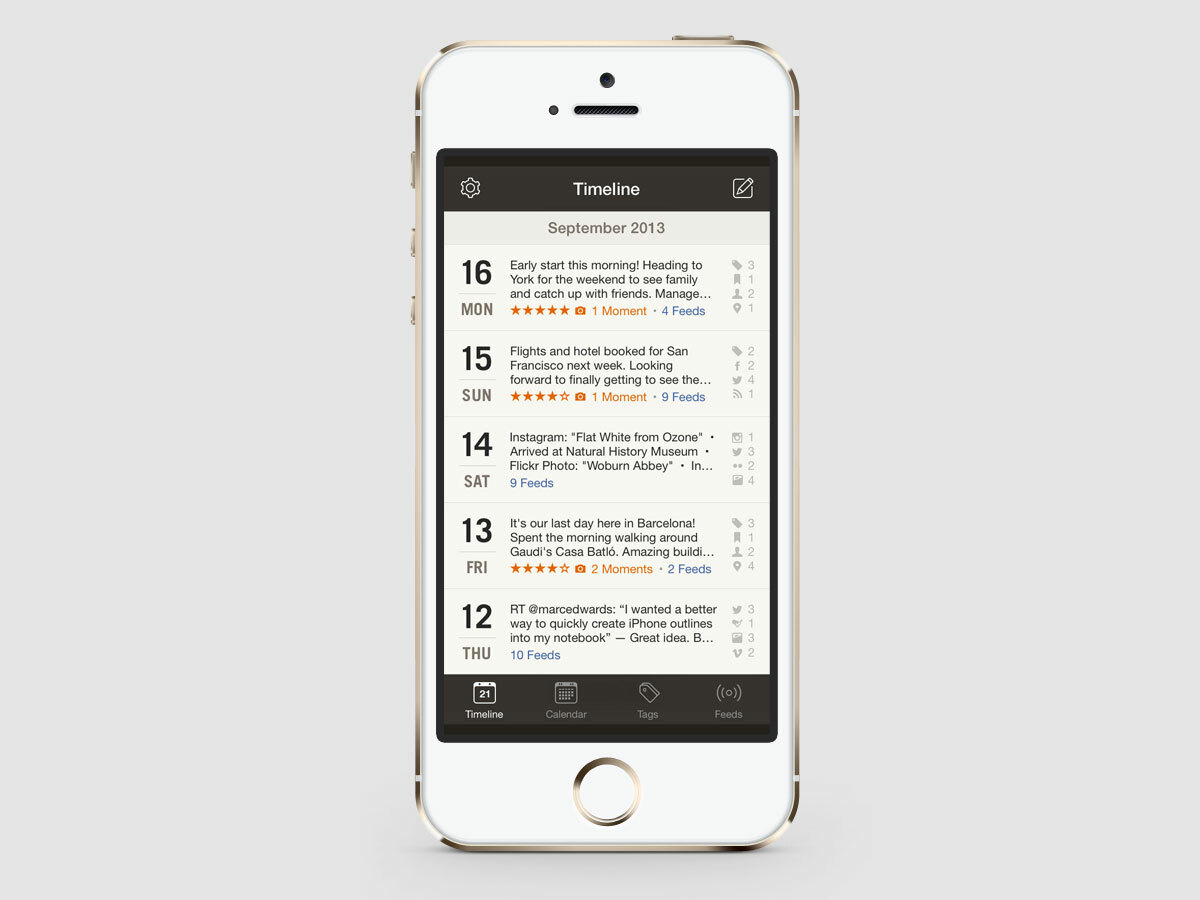 Momento doesn't quite strip everything back as much as other iOS 7 updates, but it's still a very appealing app, giving you a modern take on a diary. Entries can be manually added or sucked in from social networks like Facebook and Twitter. The result is a great-looking, readable and searchable record of your life.
Evernote (free, universal)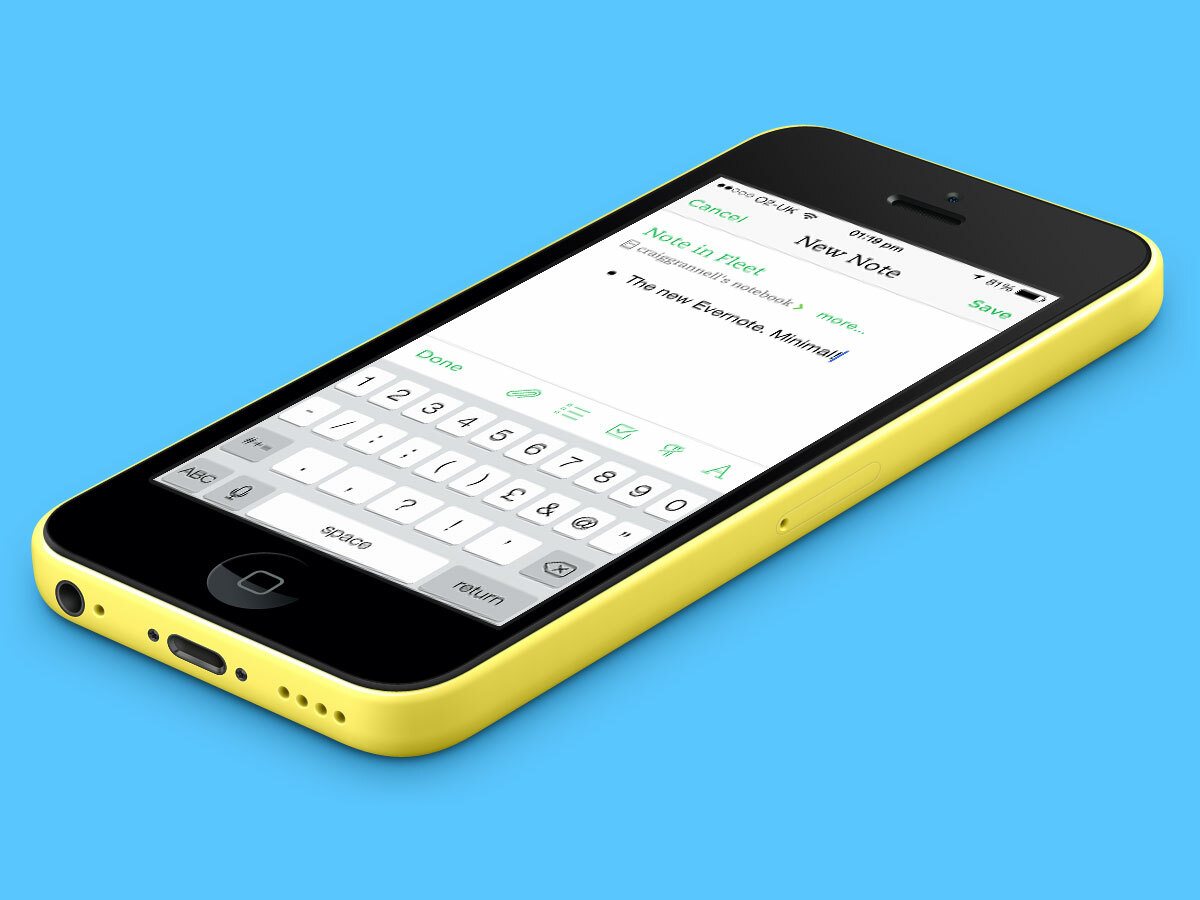 Truth be told, we'd never warmed to Evernote on iOS 6. The interface felt busy and cluttered. That's no longer the case with this completely redesigned app inspired by and embracing the clean simplicity of iOS 7. The smart layout shows the features you need, and it's simple and fast to add new notes and access existing ones.
All renders courtesy of Pixeden