3 ways Sky just threw the TV and broadband rulebooks out the window
NowTV Combo gives you plenty of choice, but no contract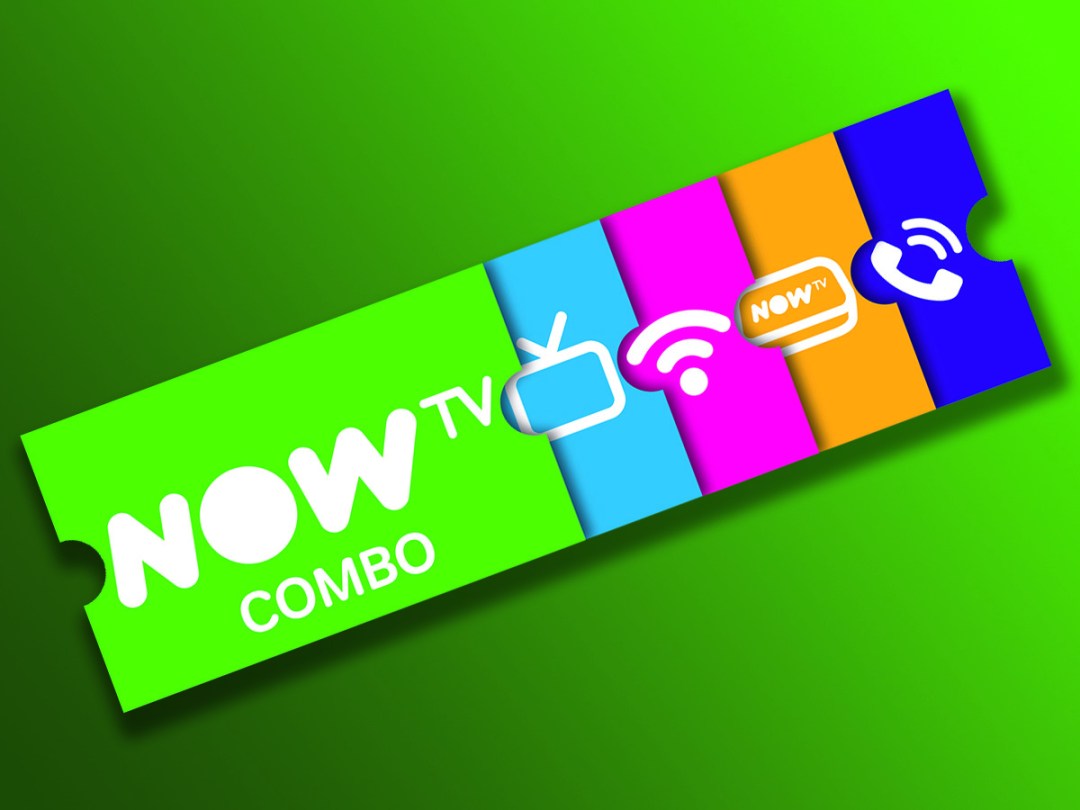 Own a smartphone? You're on contract. Got Broadband? That's on contract too. TV package? Contract. Most of your tech is tied up for at least 12 months before you can switch to something else – but not with Sky's new NowTV bundle.
NowTV Combo is the first time us Brits have been able to build our own TV, broadband and phone bundle without having to sign on the dotted line.
The new package, which was revealed today and goes on sale in July, will start from £9.99 – which includes the latest NowTV streaming box AND a new Sky Hub router. Home entertainment bargain of the year? Quite possibly.
Here are the three biggest takeaways from the announcement. Basically, if you're a telly addict, it might be time to make the switch.
1) Build your own bundle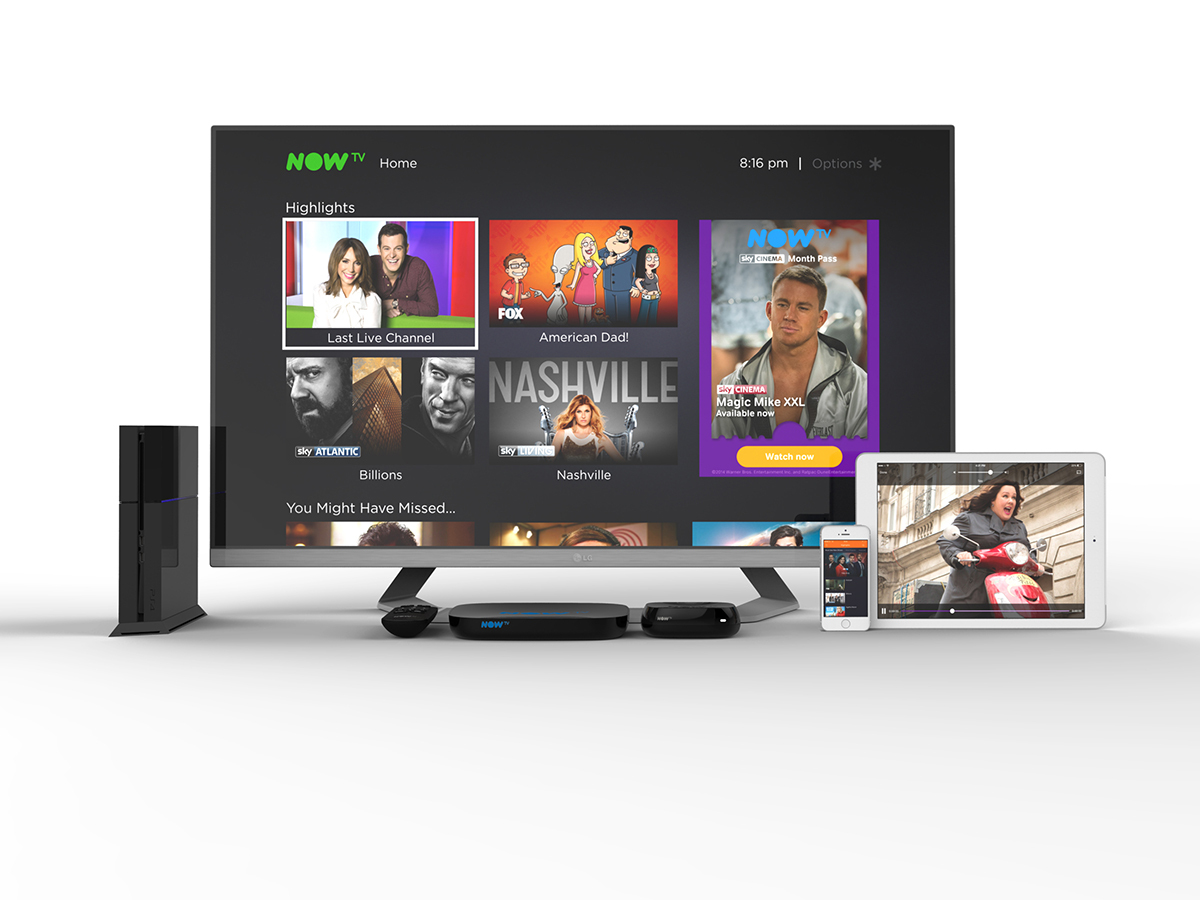 There are plenty of TV, broadband and call bundles out there – hell, Sky even has a few of its own. NowTV Combo won't lock you down for years at a time, though. You pay monthly, and can pull out at any time.
It's split between NowTV passes, broadband speeds and call packages, so you can mix and match to get the right package. Love gritty dramas like Game of Thrones, Billions and Westworld? Pick the Entertainment pass – that'll get you 11 channels not on Freeview and on-demand access to 250 box sets.
Film fan? The Sky Cinema pass will give you a new premiere every day. Sports addicts will naturally nab the Sky Sports pass, which throws in 7 Sky Sports channels, and you can keep the young'uns happy with the Kids Pass.
Once your TV's sorted, pick your broadband speed; there's 17Mbps Brilliant Broadband, 38Mbps Fab Fibre, or 76Mbps Super Fibre.
Finally, decide how much time you'll be spending on the dog and bone. There's a pay as you use call pack, Evenings and Weekends option, or Anytime call package.
You'll have to shell out an installation fee (£40 for broadband or £50 for fibre) and £18 a month line rental, but it's still looking like a seriously tempting bundle.
2) Box of tricks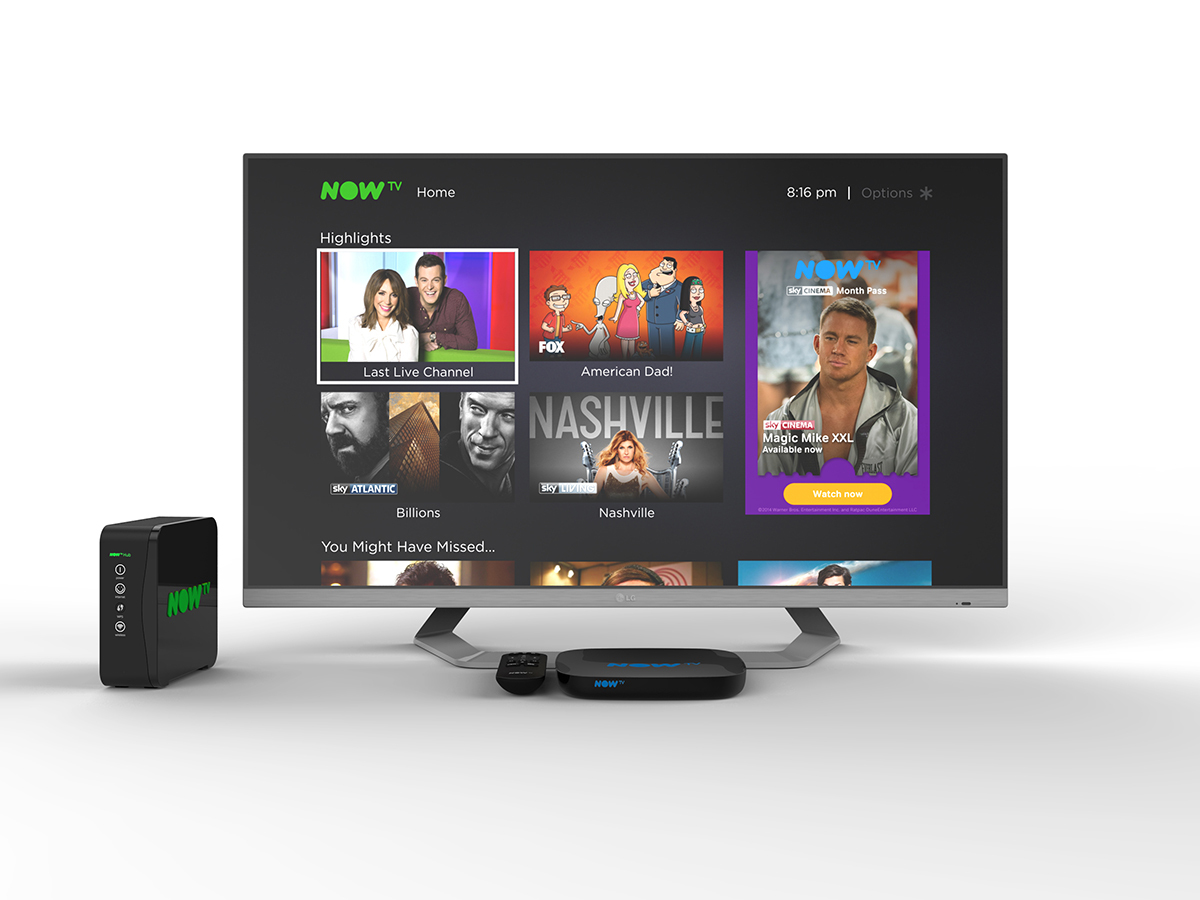 Forget Freeview – the new NowTV Smart Box could become the new centre of your sofa-based downtime.
It's got a free-to-air tuner built-in, so you don't need to change channels when you want to watch live TV. You'll be able to pick up more than 60 free-to-air channels, and up to 15 HD ones. There's a 30 minute live pause mode, too, so you can run to the kitchen for snacks without missing any of the action.
Of course, it'll also let you watch any NowTV passes you're paying for – which means live Sky TV, without having to shell out on a full subscription (or install a satellite dish). There's no 4K confirmed just yet, though.
The new-look Homepage puts the channels, shows and movies you love front-and-centre, so you spend less time searching for something to watch. It's got catch-up TV from BBC iPlayer, ITV Hub, All 4 and Demand 5, plus on-demand apps like Spotify.
You can pick up extra boxes (or buy one outright without signing up for a NowTV Combo) for £40, and with no installation (just connect it to Wi-Fi, and a TV aerial if you want free-to-air TV) you can stick one in almost every room of the house.
That's not all, either. The NowTV Combo deal comes with a NowTV Hub router. It's basically a rebadged version of the Sky Hub router (which isn't all that, to be honest), but it's difficult to complain for £9.99.
3) Kiss your contract goodbye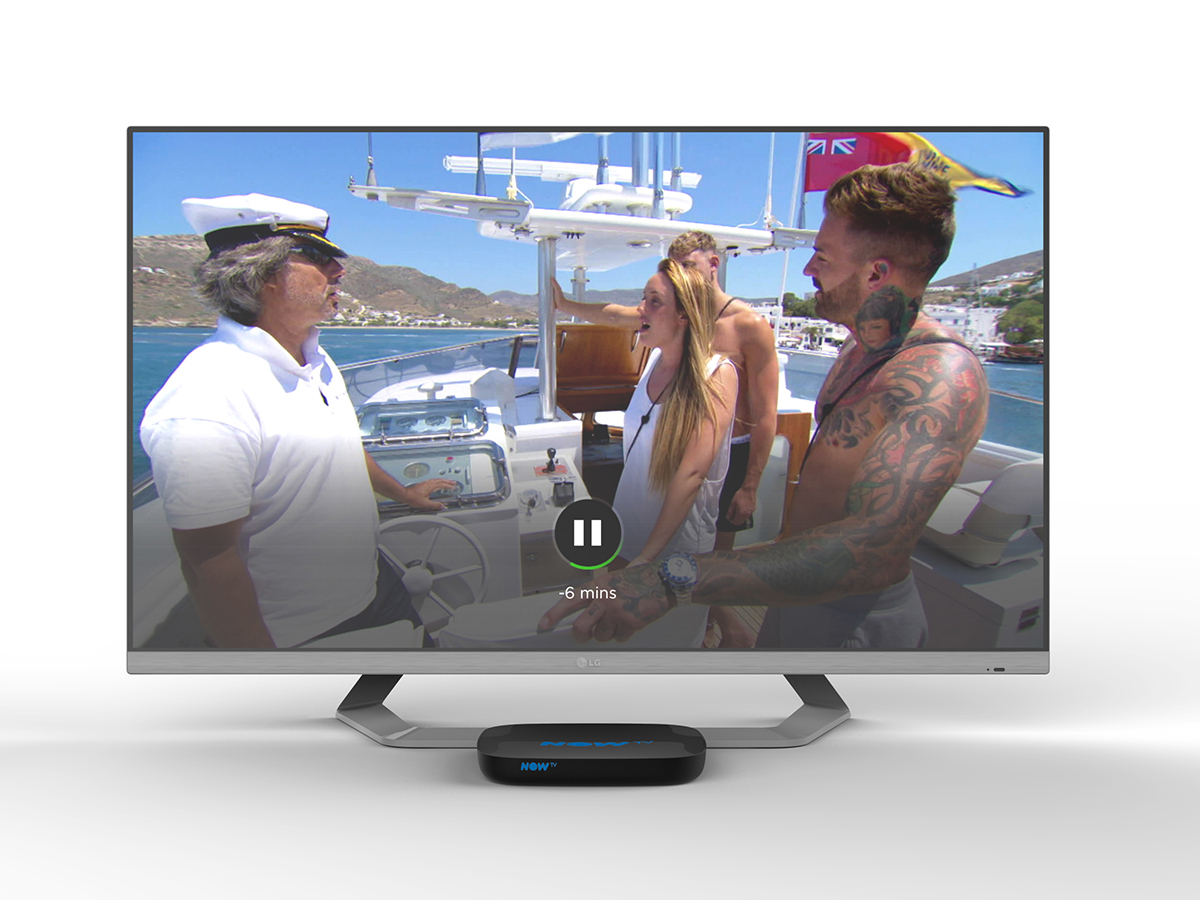 The new NowTV box would be a decent streaming system on its own – the new look UI is miles better than the old design, and the built-in digital tuner basically makes it a one-stop shop for TV. That's not even the best bit, either.
Basic bundles start from a wallet-friendly £9.99 a month. That's a whole lot of content, for not a lot of cash. Even better, you don't have to stay tied in for years at a time; if you're planning a busy couple of months, you can quit and come back later, when the winter weather means there's no better place to be than in front of the TV.
Sure, you've got to factor in that £17.99 monthly line rental, and the Sky Sports pass still costs an eye-watering £33.99 a month. That means you could end up spending as much as £70 a month, but you get a hell of a lot of sport for your cash.
You can start crafting your own NowTV Combo bundle when it goes live in July – or you can sign up on Sky's NowTV website today to get a heads-up as soon as it's ready.