5 of the best amphibious cars
Where we're going in these amphibious cars, we don't need roads. We do need waterways, though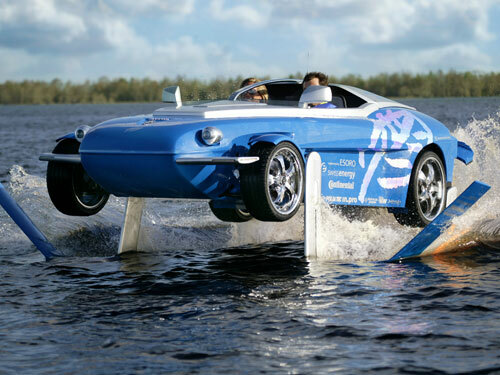 Rinspeed Splash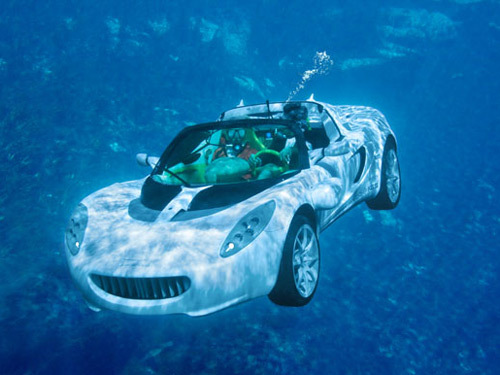 Not only does the Rinspeed Splash look like a not-at-all-bad sports car on the road, but it can match that level of performance in the water. After driving this amphibious beauty into the wet a propeller can be lowered to pootle along slowly – or you can drop the hydrofoils and glide across the waves at 85kph. And since it's powered by natural gas it's environmentally friendly, even with a top speed of 200kph.
CAAT Amphibious tank

We all know when you're being chased by a tank, fleeing to the sea is your only hope of survival. Not any more, thanks to DARPA's amphibious tank CAAT (Captive Air Amphibious Transporter) which uses inflatable tracks to let it float on water. Aquaman, prepare for a full-scale invasion from this G.I. JOE looking vehicle.
WaterCar Python

Settling for a car that runs on water isn't enough for some people. For aquatic petrolheads, the WaterCar Python packs a Corvette-based engine that delivers a 0-60mph time of 4.5 seconds on land, with a whopping 60mph top speed on water. So for sports car looks as well as speed – on land and sea – the price tag of US$200,000 (£127,000) isn't so bad. Look, we're just trying to justify it to ourselves.
Rinspeed sQuba

When we hear "amphibious car" our first thought is James Bond's infamous Lotus Esprit. It looks like Rinspeed thought the same thing, then went and built it. The sQuba is based on a Lotus Elise and is capable of submerged flight at 10m depths – running nice and quietly to evade submarines thanks to its battery powered twin Seabob jet drives. And to make it a bit more Bond it's even got a rotating rear number plate – sadly torpedoes don't seem to be included.
VW Shark Cage

Volkswagen has sponsored this year's Shark Week on the Discovery Channel, creating a custom built Beetle car-shaped shark cage that drives along the ocean floor. A bit like driving through a zoo, only on this excursion you'll need an oxygen tank and won't have to worry about monkeys ripping your mirrors off – sharks biting them off may still be an issue, though.