5 of the best home phones
Mobiles aren't the only phone flavour in the tin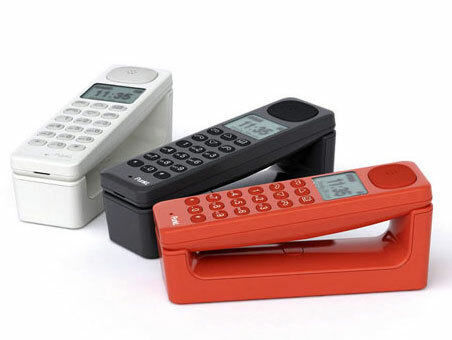 It might seem like mobiles are the only phone flavour in the tin, but don't forget the humble DECT. Here are some of the best…
Alessi Digital Telephone £130
The Alessi is the thick Italian accent of cordless home phones– elegant but impractical. You'll buy it for the sleek, polycarbonate design and forgive it for missing an answering machine. The choices of Stefano Giovannoni backgrounds on the 65,000 colour OLED screen are an added treat.
Sagemcom Sixty £100
This one's another looker. Try to think more Roger Moore as Bond than 70's housewife and you'll see where Sagemcom were headed with the Sixty. It's got a 15 number phonebook and can record 24 minutes of voicemail messages. All suitably retro then but don't forget the hands-free speakerphone function and 10 hour talk time.
MagicBox Colombo £40
And here's MagicBox's cheap(er) and cheerful offering: the Colombo. It looks unnervingly like a toy or a prop from an 80's sci-fi flick, down to the coral matt body, retro keypad and white on black display, but that's half the fun. You can get the Colombo in sets of up to five handsets. 
PUNKT DP 01 £180
The PUNKT's Lego-brick lookalike handset is downside up on its cradle making Jasper Morrison's minimalist design stand out from the cordless phone crowd. It does still let you check who is calling before you commit to picking up though, if they've made it onto your phonebook of 100 contact numbers.
MagicBox Torque £85
The Torque sums up where DECT phone makers are headed to persuade us we need a new home phone: it's glossy, it's sculptural, it's expensive and it's got a mysterious name. MagicBox have given the Torque a shallow dish base station with a charging imprint for the handset. Could get confusing when the nachos come out, we doubt its circular contacts would appreciate the dips.
Also
HTC Desire – all you need to know