8 things we learnt from the Google I/O 2018 keynote
Assistant gets eerily smart, Android P's public beta releases, and several other must-see announcements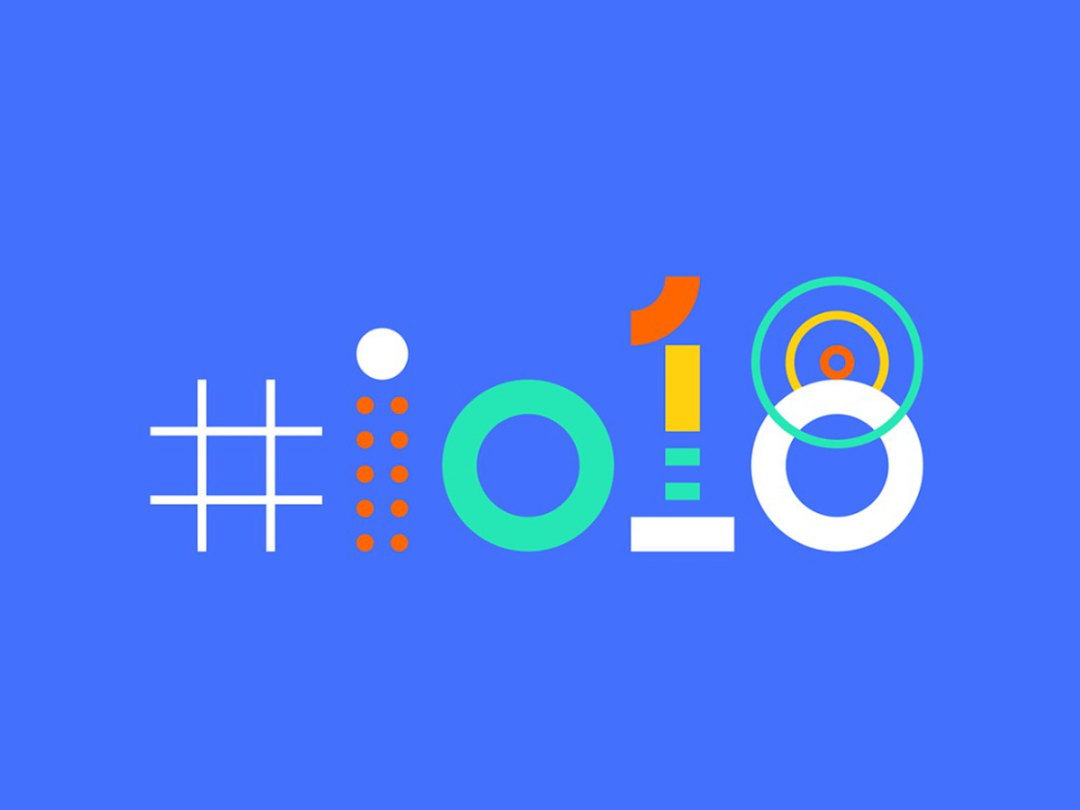 If you're as deeply entrenched in Google's vast tech ecosystem as we are, then today is a very exciting day: it's the start of I/O 2018, the company's annual developers' conference.
While an event meant for coders and tech visionaries might not sound particularly thrilling to the average user, Google always uses the keynote address to outline the biggest and most enticing abilities that we'll be using in the coming weeks, months, and years.
That was true again today, as Google showcased dazzling new features for the Google Assistant, outlined the major changes coming with Android P (while launching the public beta), and showcasing big changes ahead for Maps, News, Lens, and Photos.
Curious? Here's a look at the eight must-see announcements from today's keynote.
1) Google Assistant is getting more conversational…
The Google Assistant and Amazon's Alexa have been pretty evenly matched 'til now, but today Google showed that it might take a strong lead with some new smarts, clever features, and more options for users.
Google showcased the Assistant's more conversational abilities, including being able to process multiple requests in one – whether it's asking for facts or commanding multiple connected home devices. And you'll also be able to carry on conversations without a "Hey Google" before every subsequent line.
They're also rolling out six new voice options for the Assistant, including a mix of male and female voices – one of which is singer John Legend. He'll be added later this year.
And the Assistant can even teach your kids some manners, believe it or not: it'll take note when a child says "please" or "thank you" and reward the action. Cue footage of parents trading in their Amazon Echos en masse right about now…
2) …and terrifyingly adept at talking to real hairdressers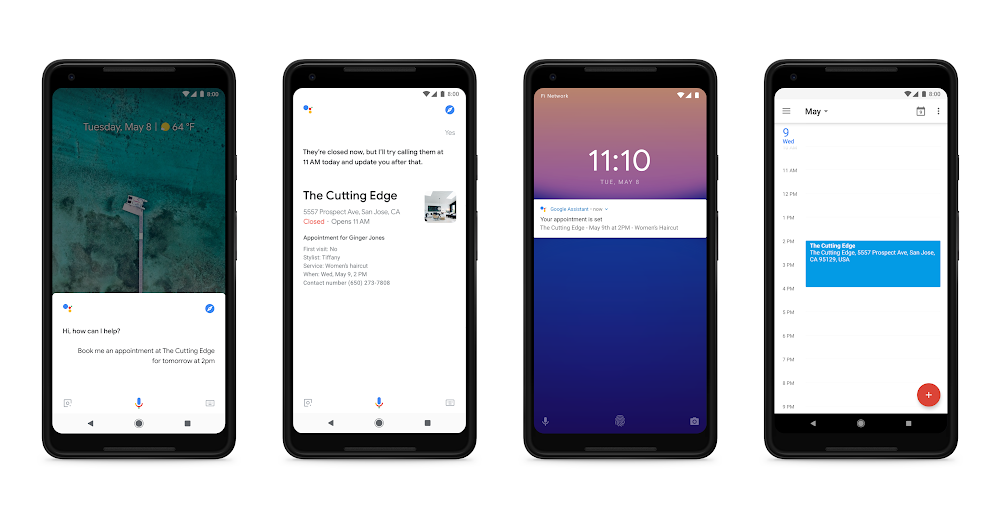 And that's just the start. Google sees a future in which the Assistant is not only even more natural-sounding and conversational, but also much more capable of handling tasks on your behalf without your direct involvement.
For example: the Google Assistant will be able to make calls for you, whether it's booking a hairdresser appointment or a dinner reservation. No, really! Google played audio recordings that they claim are the genuine article, with a test version of the Assistant calling to make plans after you've asked it to.
The results are startling. The Assistant sounds so very close to human, is able to roll with the various responses that come back from the business, and can handle tricky conversational twists. It even throws in "um" pauses and lacks the usual robotic tone of voice assistant. It's almost seamless, which is frankly eerie – but also downright amazing.
It's called Google Duplex and it's not quite ready for public consumption – but the demo was absolutely stunning. They'll start testing it publicly sometime this summer. Read more over at Google's blog and hear the recordings.
3) Its Echo Show rivals are coming in July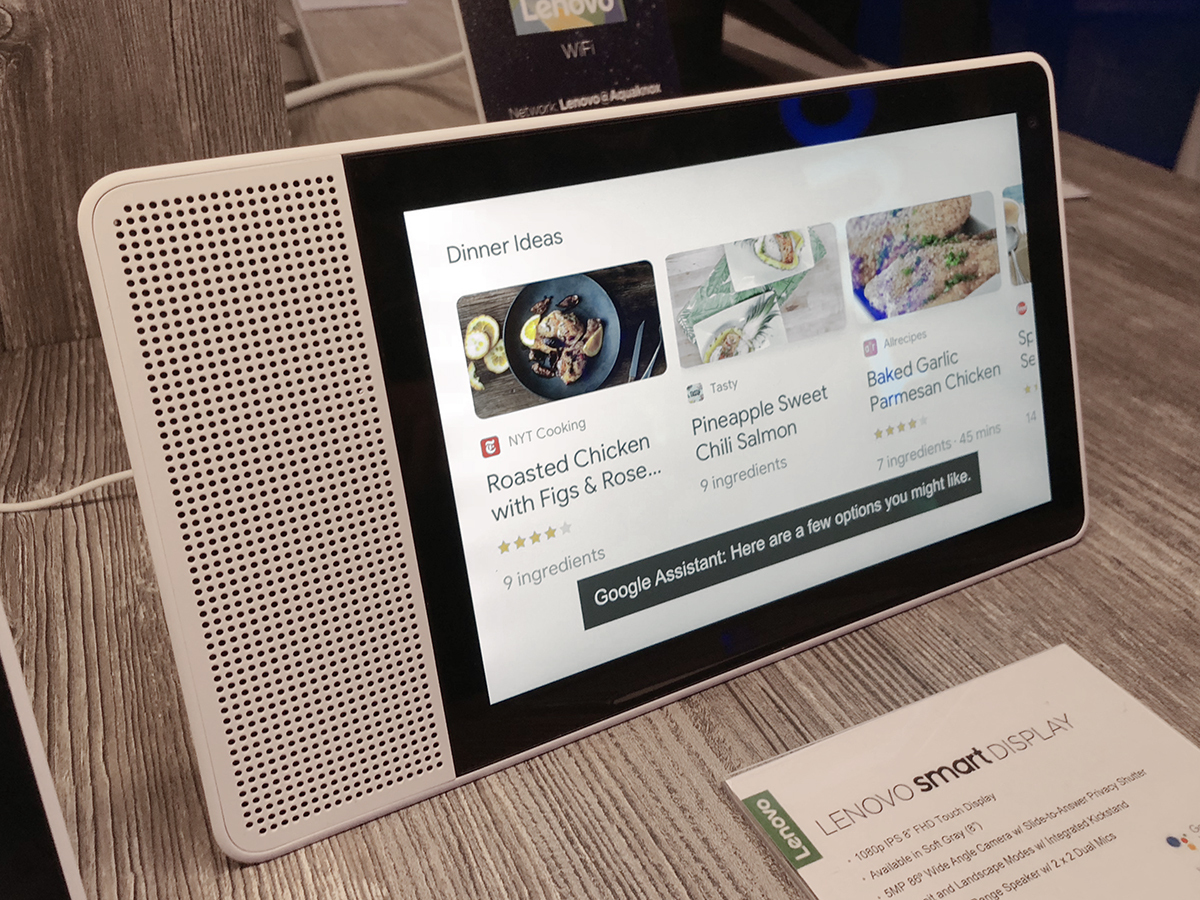 We didn't think the Amazon Echo Show offered a lot of compelling reasons to add a large screen to that voice assistant, but maybe Google's alternatives will do the trick when they start arriving in July.
First seen at CES earlier this year, the Google Smart Displays will pair the Assistant with a screen and speakers to allow for visual assists plus the ability to watch YouTube videos (a feature that was killed on the Echo Show after release), pull up maps, and even make video calls.
The first screen-aided home speakers will come from the likes of JBL, Lenovo, LG, and Sony. We went hands-on with Lenovo's Smart Display at CES, if you want to read more about what to expect.
4) Android P's public beta is out now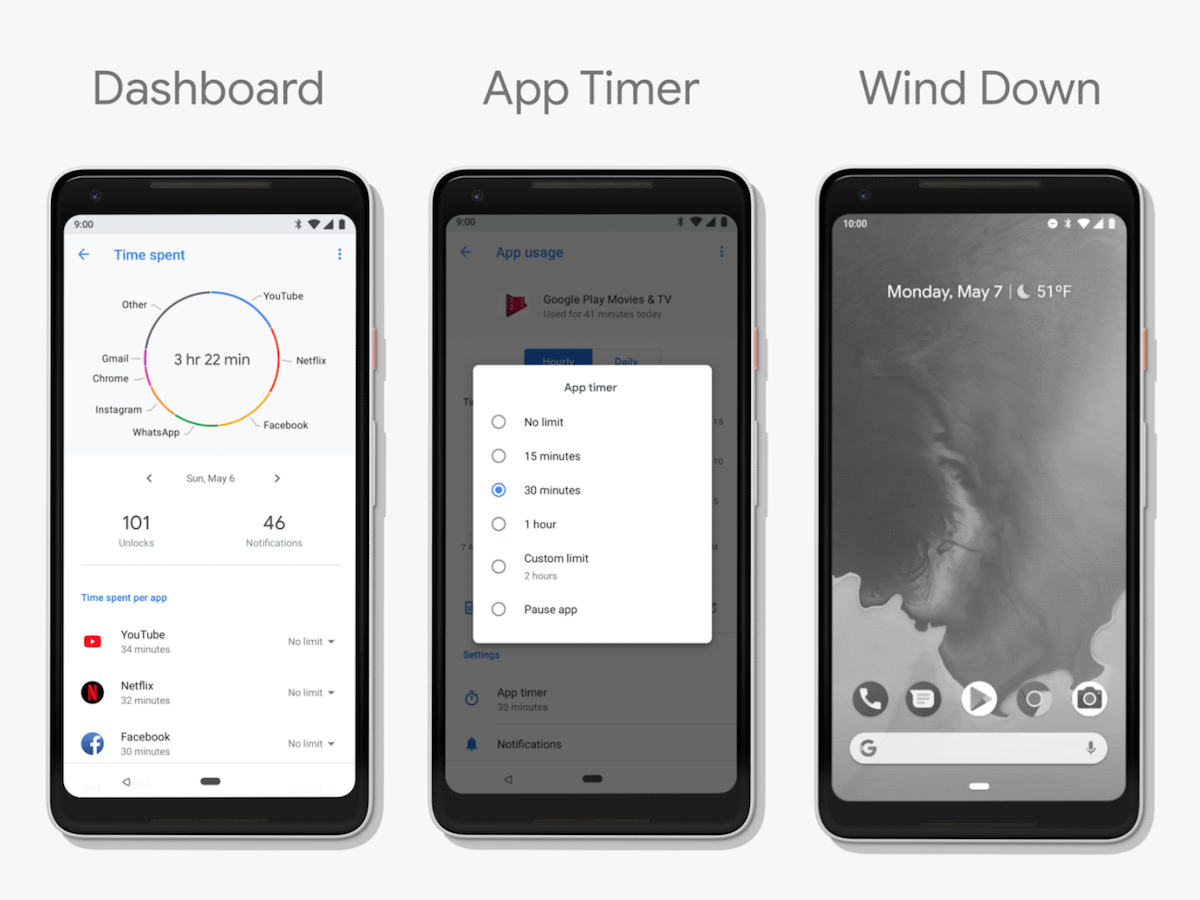 We still don't have an official name for Android P, but if you have the right device you can give it a try today. Google just launched a public beta for Android P, which works on any Pixel phone along with these handsets: Sony Xperia XZ2, Xiaomi Mi Mix 2S, Nokia 7 Plus, Oppo R15 Pro, Vivo X21, OnePlus 6, and Essential PH‑1. (No, the OnePlus 6 isn't out yet…)
It implements a number of intriguing new features, like Adaptive Battery, which benefits from A.I. deep learning to optimise your battery life, and Adaptive Brightness, which balances ambient brightness with your personal preferences.
Also new are "Slices" and "Actions," which help you jump right into tasks in third-party apps right from the Android UI.
Google is also implementing features to help with your "digital wellbeing," by limiting notifications, showing you how you spend (or waste) your time on your phone, and switching on a greyscale mode at night so you're reminded to put the thing down and get to sleep.
Perhaps most obviously, Android P embraces Apple iPhone X-like gesture controls for navigation, kicking the old three-button setup to the curb. Many of the movements look incredibly close to what Apple is already doing, and it's easily the biggest UI shift that Android has seen in ages.
5) Google Maps' AR directions will help you avoid walking into lampposts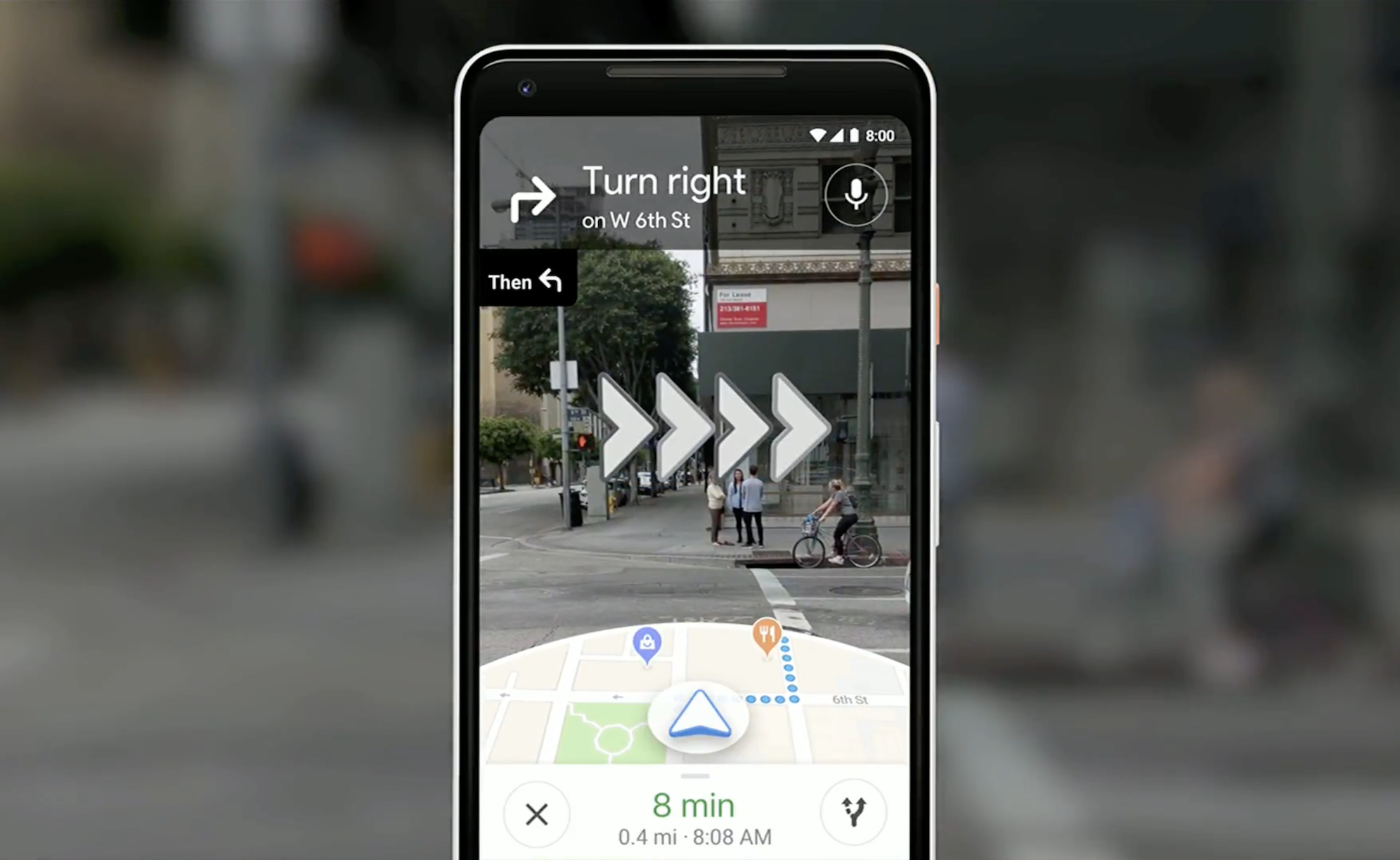 Google Maps is an indispensable part of many of our lives, and while already plenty feature-rich, Google can't stop innovating. Here's something we're looking forward to: augmented reality walking navigation.
It doesn't sound like the feature is quite ready to roll yet, but Google has been experimenting with using your phone's camera to dramatically enhance walking navigation as you wander a city. It uses a mix of GPS and something they're calling VPS – a visual positioning system that matches their mapping data with what it sees from your camera to understand exactly where you are.
Meanwhile, Google has a bunch of incoming Maps features that aren't quite as revolutionary, but should still help quite a bit. The Explore tab will help you find more local events and fun tourist things to check out, with trending lists of sights and attractions as well. It'll also learn more from your usage to point you towards restaurants and stores that match your interests.
And in-app voting with friends on where you should go to dinner? Now that's helpful.
6) The new Google News can make you impossibly well-informed
Overwhelmed by the glut of news stories and sources out there? Hey, we hear you – and so does Google. That's why they're rolling out a new Google News app for Android and iOS (and web too), which uses A.I. to learn from your reading habits and assembles the stories you care about most.
It'll customise your briefing to show stories it thinks you'll be into, but you can also browse headlines and categories. Furthermore, this Google News is built to assemble disparate bits of coverage from various sources so you can get the full picture and varying perspectives on a subject.
You can also follow sources and pay to subscribe to premium outlets, if you choose. And it's also the place to find phone-optimised magazines, since Google News is replacing the old Google Play Newsstand app.
7) Google Lens jumps into the camera app and gets smarter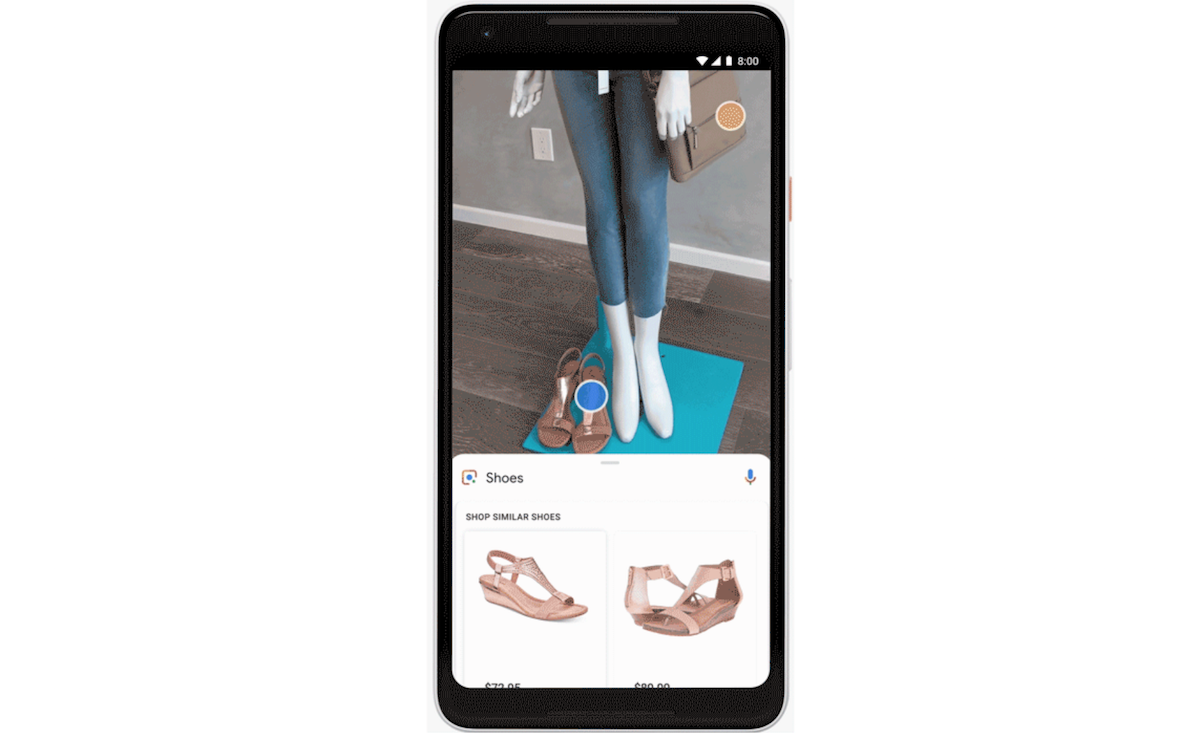 Google sees a bright future for Lens, its app that scans your visual surroundings and can identify objects, translate signs, and do plenty more. That's because Lens will soon be built into the camera app on a wide array of handsets, including Pixel devices and phones from the likes of LG, OnePlus, Sony, Motorola, HMD/Nokia, and more.
New features are coming, too: Lens can show you clothing that's similar to the items you scan, as well as show pictures for menu items. And it'll pull up information in real-time now, meaning you don't have to leave the real-world view to get the details you seek.
8) Google Photos can bring your old snaps into the 21st century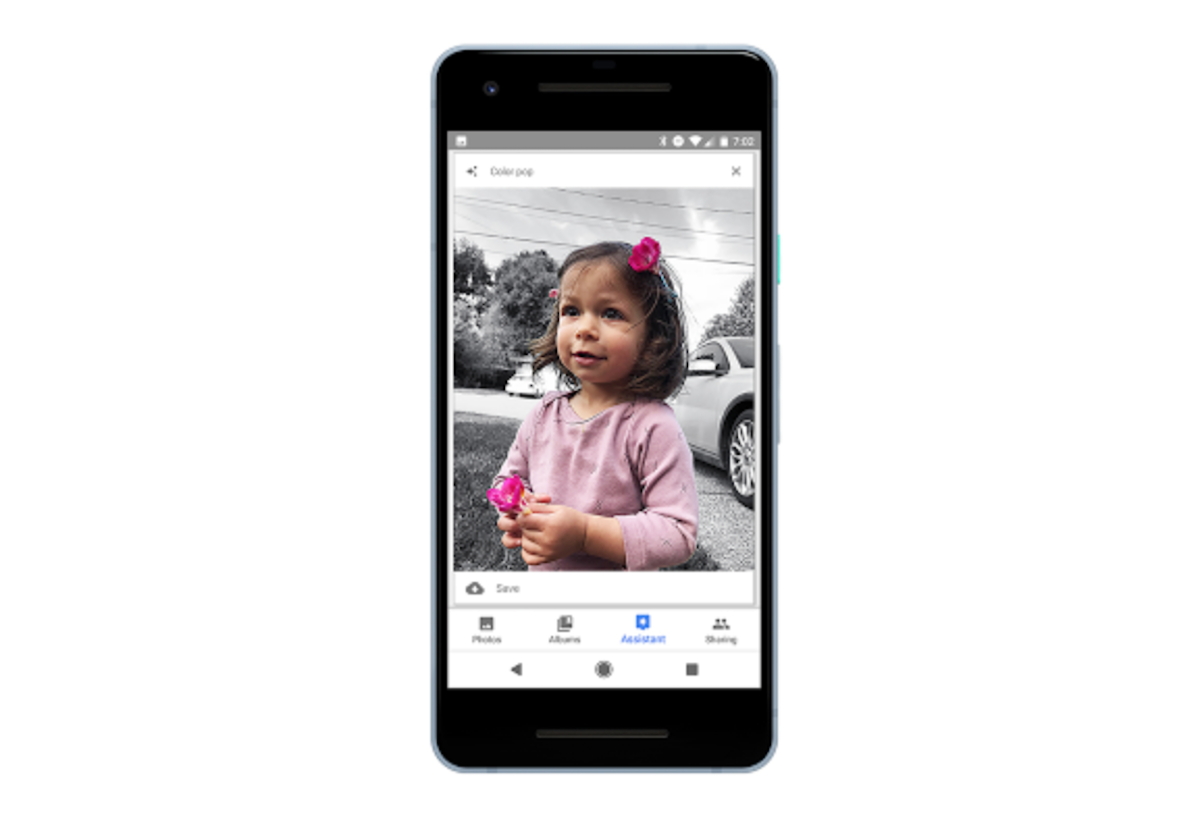 Even Google Photos isn't immune to Google's constant need for self-improvement. The app is adding suggested actions, such as one-tap buttons to fix the brightness or hide a screenshot from your library. It's all done by machine learning, so the actions won't clutter up your screen unless there's a seeming need to fix or enhance something.
The Assistant tab of the app is also doing a bit of Photoshop-like magic now, transforming portrait-like shots with black-and-white backdrops behind your colourful subjects.
And while the feature isn't available just yet, Google is also working on the ability to colourise old photos using A.I., letting you snap a pic of an old physical photo and get a hopefully impressive-looking modern result in the process. Just another example of the kind of tech magic on display at the I/O 2018 keynote.