Acer launches Android smartphone duo
An ultra compact Liquidmini and BlackBerry-esque beTouch E210 messenger join the Android cause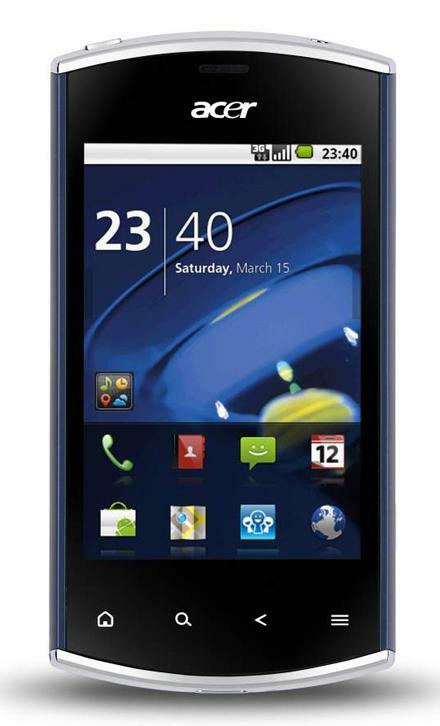 On the back of its US-only Android and 4G LTE fuelled tablet, the Iconia A500, Acer has rolled out, to less fanfare, two Droid smartphones, the Liquidmini and BeTouch E210 messenger.
The Liquidmini appears to be the more exciting of the two and as the name suggest brings a compact form to Acer's burgeoning Liquid range of smarties. It runs off a respectable Froyo 2.2 OS, sports a 3.2-inch capacitive touchscreen, shoots with a 5MP snapper while Acer's proprietary SocialJogger app lumps together all your social network traffic for easy access. The manufacturer has been pretty precise with the UK launch date – April 11th – although SIM-free price is tbc.
The fact the BeTouch E210 works off an Android Donut 1.6 OS doesn't fill us with gadget glee. Still, it may appeal to those wanting a BlackBerry-style, front-facing QWERTY messenger smartphone plus it also flaunts a 2.6-inch touchscreen. There's no news on pricing but the BeTouch will hit our shores on March 11th.
UPDATE: If you've got your eye on the beTouch E210, then we have some good news. It actually ships with  Android Froyo 2.2 and not the archaic 1.6 DonutOS as originally announced by Acer. Now that's more like it.