Amazon Prime Day 2022: today's best tech deals across the US and UK
Day 2 of Amazon Prime Day is here and we've got the best tech deals for you. Epic bargains ahoy!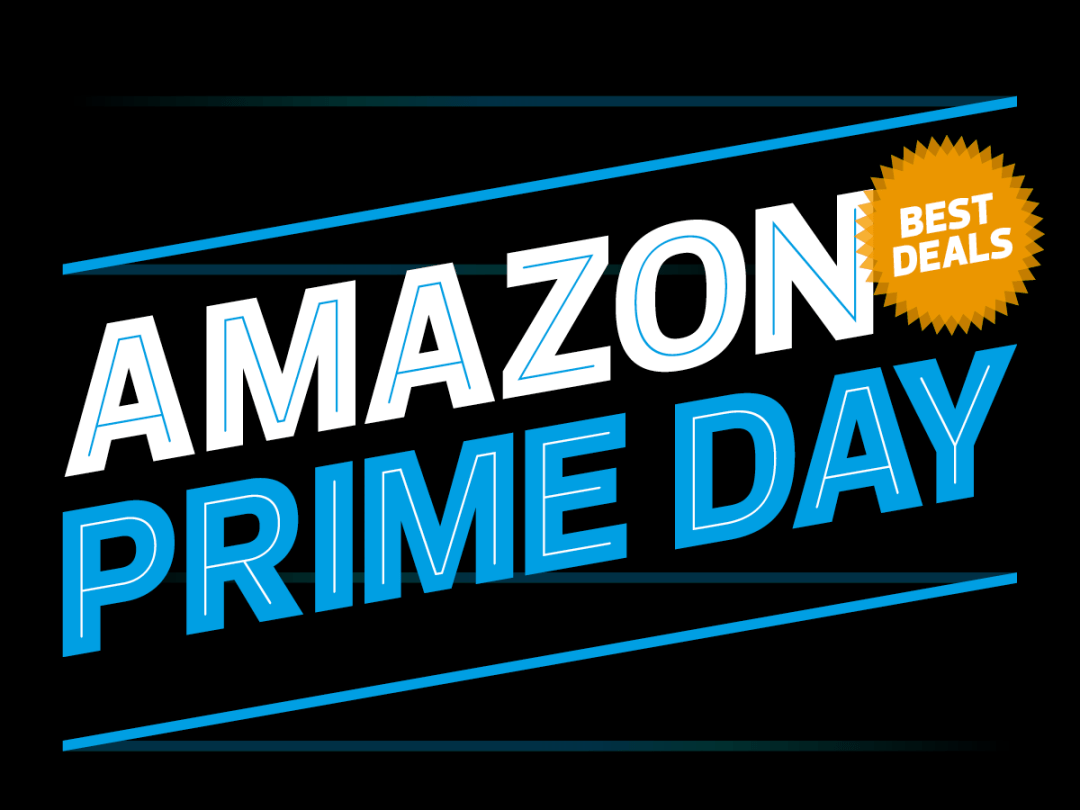 The second day of Amazon Prime Day is here! Prime Day has become so massive that Amazon has given up squeezing all of its deals into 24 hours. Like the last couple of years, the second of two days of deals is now in full swing.
There's no shortage of gadgets and gear for you to spend your hard-earned cash on but the problem is the same as ever – cutting the wheat from the chaff to get to the deals that really matter. We're doing the work for you – you'll be able to check back with us throughout each day to find top handpicked tech deals on this very page.
Our top Amazon Prime Day deals
Bite in to one of Prime Day's best deals

When is Amazon Prime Day 2022?
The 48-hour event started on 12 July at 00.01 – and runs through to 23.59 on 13 July offering products at up to 50% off. Prime Day will obviously take place at slightly different times in the US and UK due to time differences.
Amazon previously confirmed the shopping event would take place in July. Last year Prime Day took place from June 21-22, but that was due to the pandemic. The sales event also took place during July (around the 16/17 mark) in 2015-2019, so this year is somewhat of a return to form. In 2020, the date was also delayed until October because of the global situation at that time.
How to get the best Prime Day savings
Bargains can be tempting, but if you have a shopping list of products you want to get during Prime Day, doing a bit of research ahead of time will ensure the bargain you get really is saving you cash.
The saving stated might also be based on RRP rather than what it sells for on the site normally. It's a bit of a sneaky trick but one of the oldest in the book. If you've got your eye on something, it could be worth finding out its price now, so you know just how much of a deal it really is.
Those that are genuine deals – and there are plenty of them – are likely to be snapped up quickly, so be ready to start clicking as soon as they're live. We'll be keeping you in the loop with start times so you can be prepared.
Oh, and one more thing… It's not just Amazon that you should take a look at. Other retailers are quick to get involved in the Prime Day hubbub and try to crash the party with their own deals! Top examples last year included Dell, so we'll keep an eye out on anti-Prime Day deals for you!
What is Amazon Prime Day?
Prime Day is Amazon's take on the pocket-emptier that is Black Friday, an annual event each year stuffed with exclusive discounts on every kind of product it sells with one small proviso – you have to be an Amazon Prime member to take advantage. Don't let that put you off, though, because Prime is a rather good deal regardless of Prime Day, and you can easily bag a 30-day free trial for Prime if you've never used it before – get it here if you're in the US or check it out here if you're in the UK. After the trial, it'll set you back $139/£79 for the year, or $14.99/£7.99 a month, but you can cancel the trial at any time, of course.
To begin with, it gives you full access to its Amazon Prime Instant Video service (you'll find our own lovingly curated, and constantly updated, list of the best films and TV shows to watch on Prime Video here), but also includes Prime Music and the Kindle Lending Library, plus unlimited one-day delivery from Amazon's humongous online marketplace.
The best deals are known as Spotlight deals, which will usually be available in a limited quantity, with Lightning Deals sitting alongside them, which will last for just six hours. With both of these, you'll want to be quick if you like what you see.
Top deals on Amazon services
Amazon Music Unlimited – get three months free in the US or in the UK
With over 90 million tracks and high-quality lossless tracks included at no extra cost, Amazon Music Unlimited is a much better streaming service than you might think. Want to try it out for yourself? The usual one-month free trial has been extended to three months currently.
Amazon Kindle Unlimited – three months free in the US or in the UK
Prime members can currently grab Kindle Unlimited – an all-you-can-read subscription service with over a million ebooks, magazine subscriptions and audiobooks – with a three month trial.
Audible membership – 30 days free in the US or in the UK
Amazon's in-house audiobook service also gives you access to exclusive podcasts and other content. Just remember to cancel before your trial period ends if you don't want it to roll over into a paid membership.