Angry Birds Space lands on iPhone, iPad, Android, PC and Mac
We can't wait to test out what gravitational fields do to our bird-catapulting technique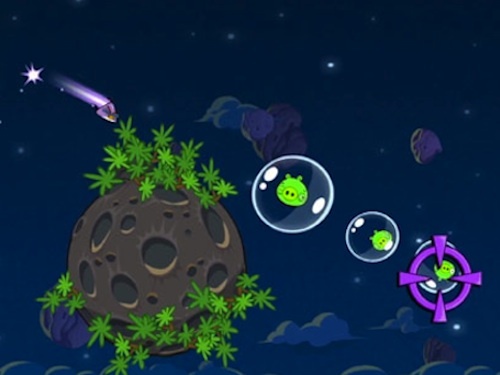 Angry Birds Space is here. The first installment of Rovio's "space programme" was released in paid-for and ad-supported versions on iOS, Android, PC and Mac today and we have a feeling that large numbers of mobile gamers will suddenly become very concerned that a giant claw has kidnapped some eggs (for that's the bonkers back story).
Spaced-out new features and additions to the original ridiculously popular game include 60 intergalactic levels, new power ups like Space Eagles and new birds to play with. Plus, being sucked through a wormhole and all, there's gravitational fields to contend with when you're attacking those evil pigs.
Get Angry Birds Space for your iPhone now for 69p or in HD for iPad for £1.99. Android owners get a free, ad-supported version of Angry Birds Space for now with a paid-up game on its way, according to Rovio. The only other question worth asking is how many millions of downloads you reckon Angry Birds Space will get? We think the numbers will be stratospheric.
Commodore's Amiga Mini is its first PC in 20 years
iPhone 5 to get 4.6in Retina Display
Spotify reveals 13 new music apps