Apple iPhone 11 Pro Max vs Samsung Galaxy S10+: Which is best?
Samsung and Apple enter the ring for another XL flagship showdown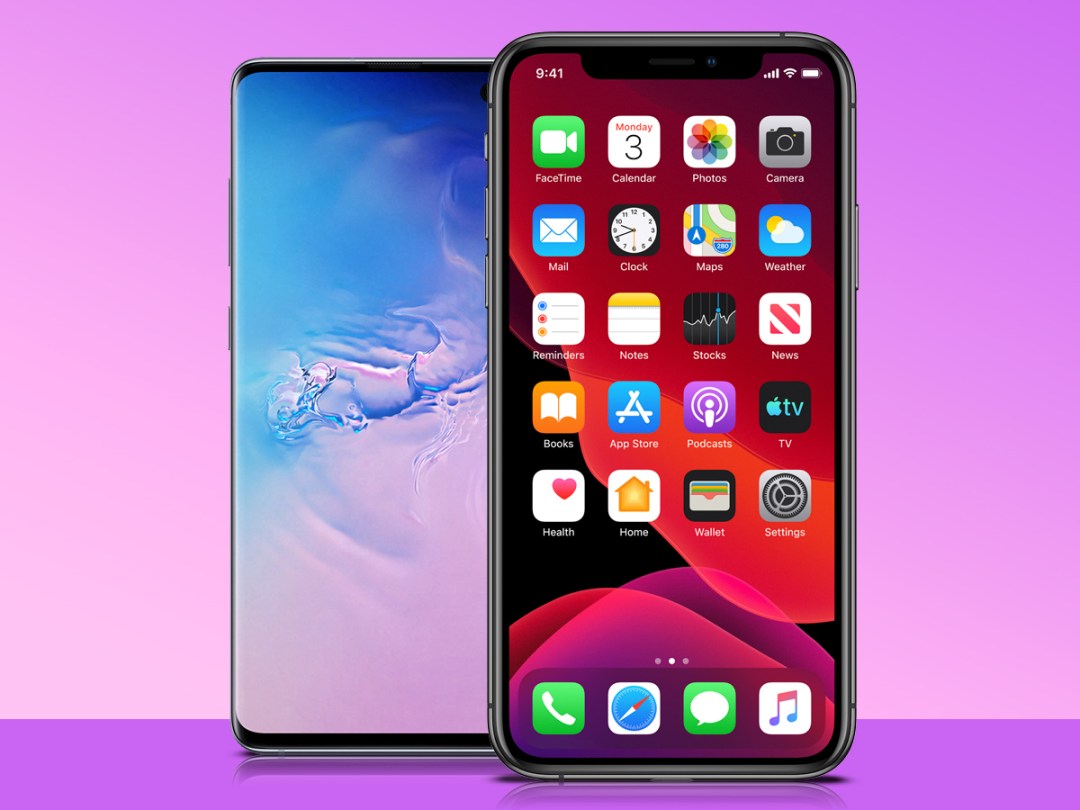 The battle between super-large, super-premium smartphones has been renewed with the release of the Apple iPhone 11 Pro Max, a phone that's even more sizable than the jumble of words that comprise its title.
The iPhone 11 Pro Max is essentially a newer version of the iPhone XS Max, bundling in a load of small upgrades while keeping mostly the same overall form. Given how much we loved last year's phone, that's a very good thing.
However, the competition is stiffer than ever, and Samsung is always a key rival. Can the iPhone 11 Pro Max beat the Samsung Galaxy S10+ in a head-to-head battle? Here's what we think now that we've posted our iPhone 11 Pro Max review.
Design: They're beauties
The name of the game right now is minimizing bezel, the black space around the screen, and Apple and Samsung have very different ways of attacking that challenge.
Apple's approach, of course, is to put a fat notch atop the screen – but to have completely uniform, slim bezel elsewhere all around the display. It's a strong approach overall, and the initially imposing notch stops being a distraction pretty much immediately. And apps and games have had plenty of time to be updated to work around the notch by now.
On the other hand, Samsung opted to poke a hole in the screen for the front-facing camera – and on the Galaxy S10+, it's a double-wide hole. It's a little bit awkward, but ultimately not problematic. And the resulting nearly-all-screen face is a delight. Both ways work well.
It's all glass on the back here, with Samsung going a little flashier (depending on colour choice) and Apple a bit more subdued. Pick your pleasure here.
Verdict: Draw
Screen: Large and in charge
Both of these phones give you plenty of screen real estate, with the Galaxy S10+ screen at 6.4in and the iPhone 11 Pro Max a tiny smidge larger at 6.5in.
The S10+ has the edge on resolution, with a QHD+ screen at 3040×1440, while the iPhone 11 Pro Max arrives at 2688×1242. Even up close, we can't really tell a different in clarity between them. In any case, both of these screens are absolutely brilliant and definitely two of the best around… although we'd take a smoother 90Hz screen like the OnePlus 7 Pro's any day of the week.
Verdict: Draw
Camera: Super shooters
Apple has finally gotten on the triple-camera train with the iPhone 11 Pro Max, which adds an ultra-wide 12MP sensor alongside the 12MP wide-angle and 12MP telephoto sensors from before.
That's very similar to the 12MP/12MP/16MP cameras on the Galaxy S10+, although Samsung also has a depth-sensing fourth camera on the back. That kind of setup makes the Galaxy S10+ an incredibly versatile camera capable of snapping super shots, and the iPhone 11 Pro Max is now much the same.
Apple has made some lofty claims during its presentation about enhanced Smart HDR, neural processing, and a long-awaited Night Mode – not to mention the quality of its 4K shooting. And while both of these phones produce similarly excellent results in most cases, the iPhone 11 Pro Max's nighttime shooting is in a class its own. And the incoming Deep Fusion neural processing feature could end up elevating even more of the iPhone shooting experience.
Verdict: Apple iPhone 11 Pro Max
Performance: Power to the Max
Apple's A12 Bionic processor from last year's phones beat the Galaxy S10+'s Exynos 9820 chip in Europe, not to mention the S10+'s Qualcomm Snapdragon 855 chip in the States. So yes, in terms of raw benchmark numbers, it's pretty obvious that the iPhone 11 Pro Max's new A13 Bionic chip will widen that gap further.
In terms of everyday usage, however, the Android 9-packing Galaxy S10+ feels super fast and capable, just like the iOS 13-toting iPhone 11 Pro Max is. Both are super fast and able to handle any game, app, or task thrown their way, but the iPhone has more sheer muscle where it counts.
Verdict: Apple iPhone 11 Pro Max
Battery and perks: Key differences
We're very curious to see how the battery battle shakes out. Apple is promising up to five more hours of uptime with the iPhone 11 Pro Max over the iPhone XS Max, with up to 20 total hours of video playback.
Samsung doesn't offer stats like that, but the Galaxy S10+'s beefy 4,100mAh makes it a pretty sturdy one-day phone even with heavy games or media usage – although it's not built for much more than a day. The iPhone 11 Pro Max nearly matches the capacity at 3,969mAh, and the results are pretty close: you'll get a strong day's usage from either of them.
Both phones give you wireless charging, but only the Galaxy S10+ has the PowerShare "reverse wireless charging" for topping up wireless earbuds on the back of the phone… or maybe a mate's nearly-depleted handset. Thankfully, Apple finally includes a fast charger with the iPhone 11 Pro Max, just like Samsung has done with its phones for ages now.
In terms of storage, this is a clear win for Samsung. Apple still doesn't support external storage, so you get either 64GB, 256GB, or 512GB of space depending on which model you buy. The Galaxy S10+, meanwhile, is sold with either 128GB, 512GB, or 1TB inside, and then you can augment it further with cheap microSD cards.
Verdict: Samsung Galaxy S10+
Verdict: Pro Max, but it's pricey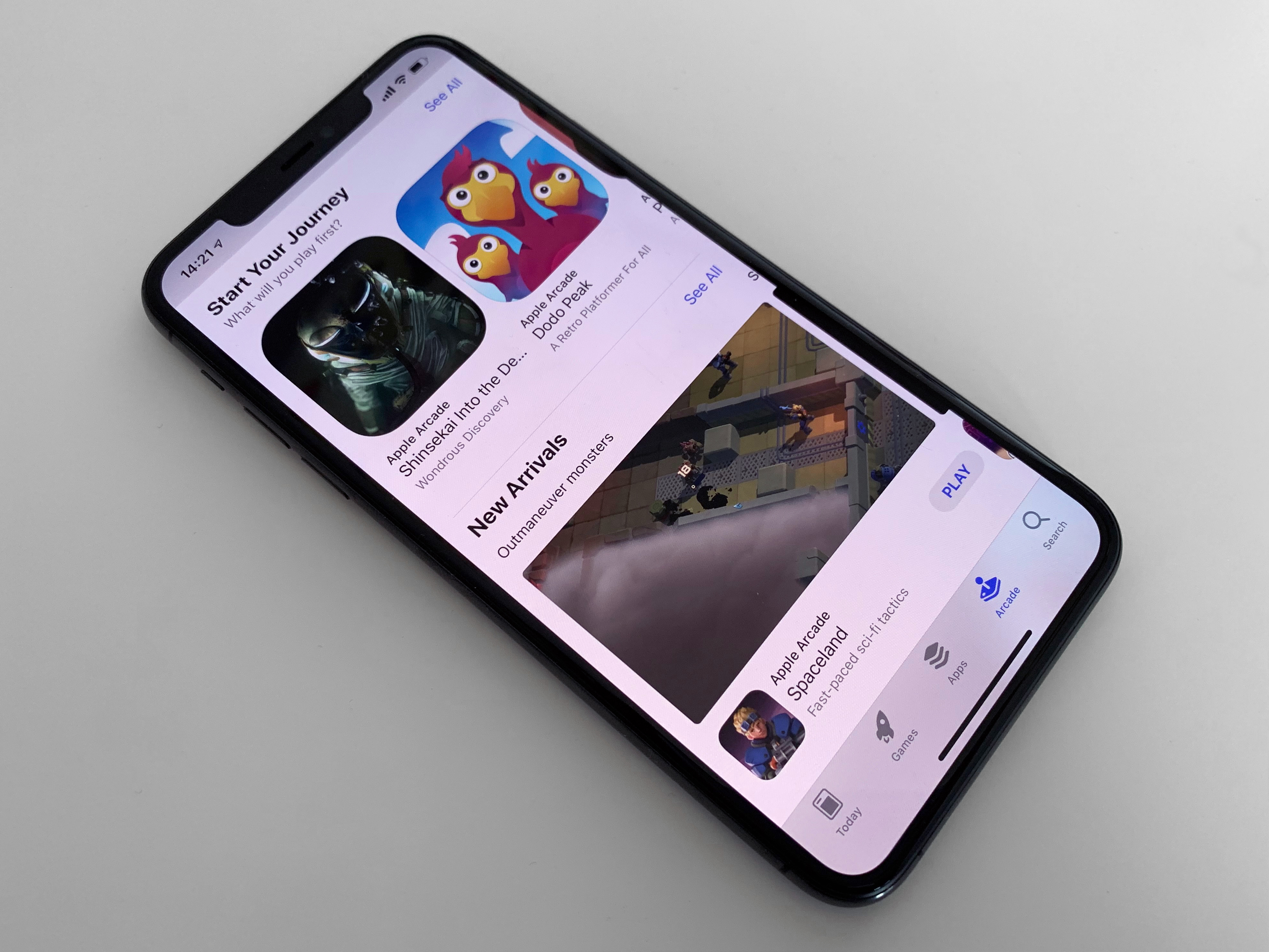 Both of these are great phones, and there's hardly a gulf in features and quality between them. Both are super-premium stunners with brilliant screens, versatile camera setups, and plenty of power onboard.
Overall, we're more fond of the iPhone 11 Pro Max, which has advantages in camera quality and overall power, not to mention a better app ecosystem. On the other hand, the iPhone 11 Pro Max is £250 more expensive in terms of list price, and you're more likely to find the Galaxy S10+ at a discount since it's been on the market for a while now.
If price is a key concern, then the Pro Max probably isn't your best bet. You might be better suited with the £729 standard iPhone 11, then, if you can deal with the lower-resolution screen and one fewer back camera in the mix.
And if you're platform agnostic, then maybe the GS10+ will be the big phone of your dreams. Like we said, they're both great. We just think the iPhone 11 Pro Max is a little bit greater.
Winner: Apple iPhone 11 Pro Max