Apple working on no-needle blood glucose monitoring for Apple Watch
Don't expect this prick-free sensor anytime soon, though.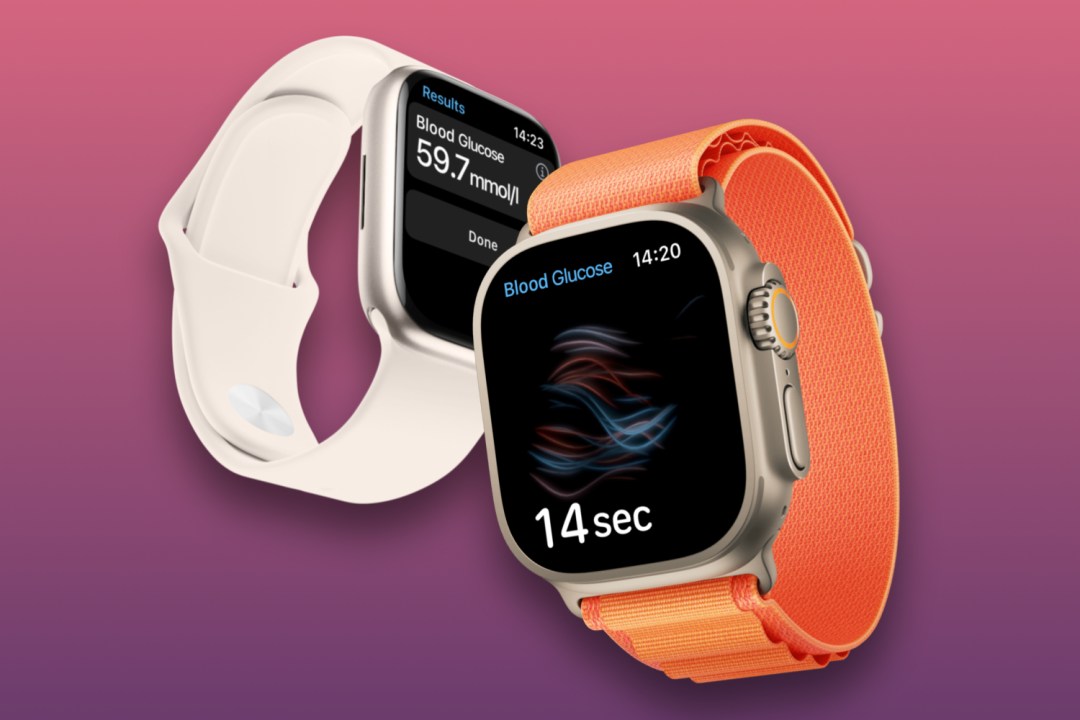 We've heard rumours that blood glucose tracking is on the way to Apple Watch for the past few release cycles now. But our wrists still aren't glucose monitored – what gives? A new report has detailed that Apple is still working on the health tracking feature, but it's likely still quite a way off.
In an exclusive for Bloomberg, Apple analyst Mark Gurman took a detailed look at Apple's work on blood glucose monitoring. Apple recently hit a huge milestone with this feature – it works. At the proof-of-concept stage, that is. Currently, the sensor is about the size of an iPhone, down from a previous model the size of a table. Obviously, things still need to shrink down quite a bit before slapping the sensor to the back of Apple's smartwatch.
How does all this work? Apple uses a silicon photonics chip that performs an optical absorption spectroscopy on your wrist. That is to say, it shines laser lights under your skin to detect your glucose concentration. It's actually similar to how the Apple Watch already measures your heart rate or blood oxygen. But instead, the new feature would measure your blood glucose level.
This feature would be particularly useful for diabetics, who could take readings without stabbing themselves with a needle. But Apple wants to take things a step further. The brand aims to use the sensor to actually detect people who a prediabetic, so they can seek medical advice or make lifestyle changes to avoid the condition. That's some seriously clever health tracking from your wrist.
Apple has been working on this tech since 2010, when Steve Jobs acquired a startup working on no-needle blood glucose tracking. Some 13 years on, Apple has made huge strides in developing the healthy bit of kit, but things aren't quite there just yet. With Gurman's reliable track record, we can be pretty confident in this update. But blood glucose monitoring on Apple Watch is still quite a few years away.