Asus laptops to come pre-loaded with Kindle app
Top laptopper Asus has just revealed that it'll be shipping selected notebooks with a pre-installed copy of Amazon's Kindle for PC software – but only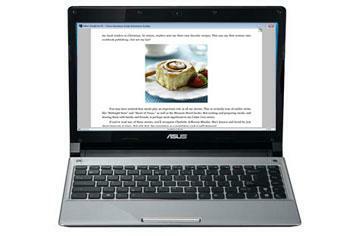 Top laptopper Asus has just revealed that it'll be shipping selected notebooks with a pre-installed copy of Amazon's Kindle for PC software – but only those sold at Amazon.com.
In a partnership that makes a fair bit of sense, factory fresh models including the UL30 and Eee PC 1005PE will now come with the ebook app, which lets you browse, download and read any of the 540,000 or so digital tomes available for Amazon's Kindle devices.
You can preview the first few pages of ebooks, and even synchronise whole ebooks across multiple devices: start it on your laptop, continue on a dedicated Kindle later, then finish it on your iPhone.
No word on whether this deal will apply to Amazon.co.uk as well as its US-based counterpart, but you could always, you know, just download the Kindle for PC app after buying your laptop: Kindle for PC
Via: Engadget