Asus Transformer Pad 300 UK release date and price announced
Transformer Prime not plasticky enough for you? This cheaper quad-core Pad will give you change from £400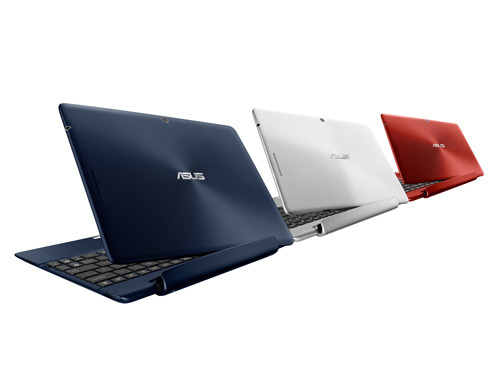 Asus seems to be releasing every possible iteration of its gorgeous Transformer Prime Android tablet but we're not complaining. The Asus Transformer Pad 300, which comes with quad-core innards, Wi-Fi skills and Android Ice Cream Sandwich will hit UK shores at the end of May. Before that, the 16GB tab will be available to buy online exclusively at Currys and PC World from early May for £400.
Like the rest of the Pad family, the Transformer Pad 300 serves up a sexy Android slate with a detachable keyboard dock for laptop-style key-tapping. With the Pad 300 docked, you'll get 15 hours of battery life plus USB and SD card slots. You also get a quad-core Tegra 3 processor and 8MP rear camera for your money in a 9.9mm thin and 635g – but unfortunately plastic-cased – tablet.
That's a slightly lower spec than the Transformer Prime – the 300 loses the camera's LED flash, and downgrades to a mere IPS display rather than the Super IPS+ screen sported by the Prime. But that plastic shell should mean that there's no recurrence of the GPS and Wi-Fi issues reported by some Prime users.
Initially, you'll only be able to get the Transformer Pad 300 in Royal Blue but you can look forward to an Iceberg White model in late June and a Torch Red Pad 300 in July.