Google Pixel 8 preview: specs, price and release date rumours
Everything you actually need to know about Google's next phone
The Pixel 7 Pro has sat comfortably towards the top of our Best smartphones list all year, but the phone world waits for no-one. The Google Pixel 8 and Pixel 8 Pro duo are just around the corner, with a reveal date confirmed and the rumour mill working in overdrive ahead of the covers coming off.
This year's Pixel pair were a refinement on the previous generation. Will the Pixel 8 be more of the same, or will Google go for an all-out redesign? Is home-grown Tensor silicon set to stay, or will Qualcomm/MediaTek be in charge of hardware? And can the firm's computational camera tech stay ahead of the competition? We might not have all the answers just yet, but there's plenty we do know (or think we know) already. Here's everything revealed about the Pixel 8 and Pixel 8 Pro so far.
Google Pixel 8 release date and price rumours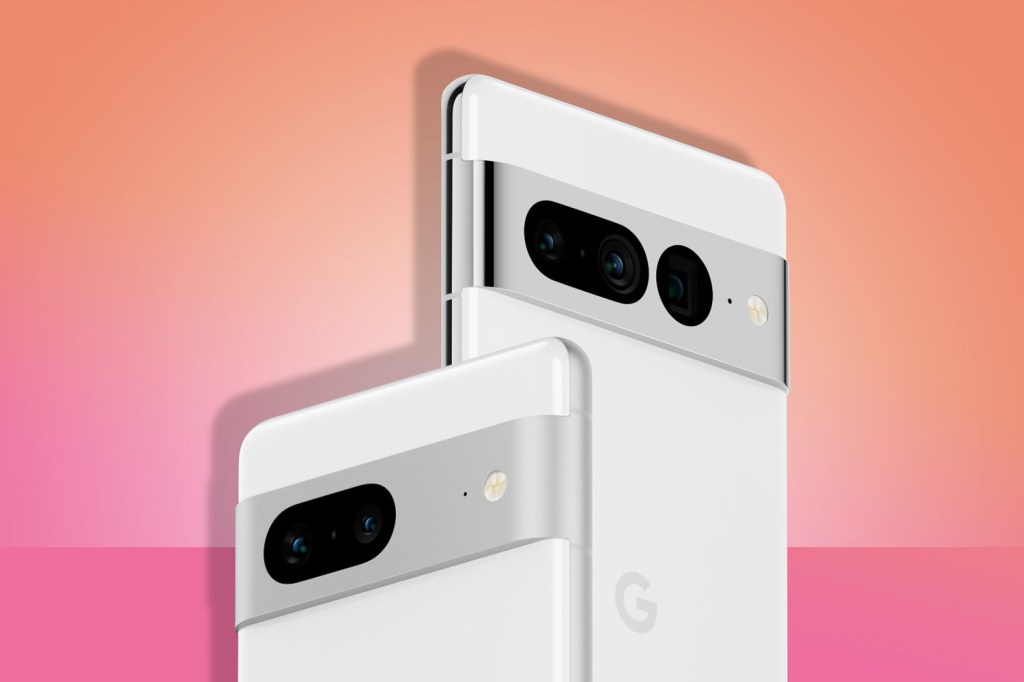 Google has sent out media invites to an in-person event on the 4th of October, confirming it will "introduce the latest additions to our Pixel portfolio of devices". The New York event kicks off at 10am local time (3PM in the UK), and neatly lines up with what we've come to expect from the brand.
Take a look at Google's history with phone launches and you'll see why:
Pixel 7 / 7 Pro release date: October 6, 2022
Pixel 6 / 6 Pro release date: October 19, 2021
Pixel 5 release date: September 30, 2020
Pixel 4 release date: October 15, 2019
Pixel 3 / 3 XL release date: October 9, 2018
Google Pixel 2 / 2 XL release date: October 4, 2017
Pixel / Pixel XL release date: October 4, 2016
Barring an anomaly in 2020 when the world was mid-pandemic, Google has consistently released its new phones in October. Going even further back, the Nexus 5X also saw an October release. The Pixel 8's launch event even lands on the exact same day as the original Pixel's reveal. We expect it to go up for pre-order that day, with deliveries starting a few weeks later.
Pricing is far harder to nail down right now. Google managed to deliver the Pixel 7 and Pixel 7 Pro for exactly the same amount as the previous-gen Pixel 6 and Pixel 6 Pro, with the standard phone costing $599/£599 and the flagship costing $899/£850. It would be nice to think the same will happen again next year, but exchange rates are playing havoc on the cost of materials. The Pixel 7a landed at $50/£50 more than the Pixel 6a, and while it brought some welcome hardware upgrades, we're still betting you'll need a little more cash in your wallet to be able to order a Pixel 8.
Google Pixel 8 design: curved glass canned, flat glass is back?
While Google showed off the current-gen Pixel 7 early, at its I/O conference in May 2022, that was likely in reaction to a series of high-profile leaks. By the time I/O 2023 rolled around we only had a few (convincing-looking) renders to go on, so the firm kept the Pixel 8 and Pixel 8 Pro out of the spotlight.
Our best looks yet have come directly from the source, via two separate leaks. First an image posted to a Google Store page, as spotted by Twitter user Android Setting, shows the Pixel 8 Pro (and possibly a Pixel Watch 2) in action. The phone appears in Porcelain, a colour option that first appeared on the Pixel Tablet earlier this year, with a silver camera bump. The biggest difference can be seen on the rear camera shelf, where three camera lenses are contained in a large oval, while an additional lens or sensor is present under the LED flash at the side.
Second, Google posted a 360-degree simulator letting you spin the phone around completely, with indicators highlighting various sensors and ports. This confirms the three colour options (Sky, Porcelain and Licorice), and that the Pixel 8 Pro will arrive with a temperature sensor.
This seems to back up earlier leaks that came via Twitter tipster Onleaks and Smartprix, who shared a detailed render of the phone based on internal info. The account also worked with Mysmartprice on a similar render for the Pixel 8.
It's impossible to tell from these pics whether the Pixel 8 Pro is indeed getting a smaller screen than the outgoing model, with Onleaks currently predicting 6.52in. It will reportedly lose the curved glass of the Pixel 7 Pro, instead going for a flat panel. Again, expect more rounded corners compared to the rather boxy Pixel 7 Pro.
According to the report, the smaller phone will get a 5.8in display – smaller than the Pixel 7's 6.1in screen – and more a rounded shape, but will retain the flat glass and metal camera shelf of its predecessor. It will almost certainly stick to a dual camera setup at the rear, with a punch-hole selfie cam up front.
We've seen this report echoed again from Onleaks, with shared CAD renders. These renders give us a close-up look at the display, and highlights the differences compared to the Pixel 7 Pro. As previously reported, we can see a flat panel that ditches the curved edges, and more rounded corners on the display.
In terms of colours, the Pixel 8 is expected to land in Licorice, Peony, and Haze – Google does like a funky name or two – while the Pixel 8 Pro could be offered in Licorice, Porcelain, and Sky. We're betting these will be small twists black, white and green, and black, cream and blue respectively.
Latest Google Pixel 8 rumours and details
Early reports suggest the new Pixel duo uses an all-ew CPU known internally at Google as 'Zuma'. It uses the same modem as the one found in this year's Tensor G2, so we're betting Google calls it Tensor G3. Expect a 1+4+4 core setup, with the high-performance core able to peak at 3.09GHz. The underlying silicon will likely be borrowed from Samsung's Exynos 2300, which was originally expected to make an appearance on the Galaxy S23 series but was ditched in favour of Qualcomm's Snapdragon 8 Gen 2.
A rumour from industry insider Tech_Reve suggests Samsung will use Fan-out Wafer-level Packaging (FO-WPL) when producing the chips. That's tech speak for "runs cooler and more efficient" – something previous Tensor-powered Pixels have often struggled with. A move to 3mm manufacturing is also expected to improve power efficiency.
According to WinFuture, Google has been working on two new smartphones codenamed 'Shiba' and 'Husky' – a change to dog breeds from the big cats used before (Pixel 7 was 'Cheetah' and Pixel 7 Pro was 'Panther'). Both phones are being tested with 12GB of RAM, which would be a step up for the smaller of the two: this year's Pixel 7 has 8GB, while the Pro is already packing 12GB.
Storage options are expected to stay at 128GB and 256GB for the Pixel 8, and 128, 256 and 512GB for the Pixel 7 Pro – meaning there should still be relatively affordable versions of each, unlike rivals including the upcoming Samsung Galaxy S24, which is rumoured to ditch the entry-level 128GB option. Seemingly an iPhone-baiting 1TB model is off the cards, though.
As first reported by Android Authority, an 'anonymous but trustworthy source' gifted the publication a roadmap for the Pixel from 2023-2025. As well as confirming the Pixel 8 launch date, a source further told Android Authority that there will be few changes for these models compared to the Pixel 7 series, but the 'shiba' (Pixel 8) will have a smaller display and the 'husky' (Pixel 8 Pro) will have the same display and measurements as the Pixel 7 Pro – something which has since been countered by subsequent leaks.
Google also has a plan to release a Pixel 8a, codenamed 'akita', but according to Android Authority the phone could be shelved, depending on how well the Pixel 7a performs. Interestingly, Google is also allegedly thinking of moving away from yearly A series launches, in favour of biyearly launches. That wouldn't be a huge shock, given how closely matched the 7a is to the more expensive Pixel 7.
The other info available right now is potential screen resolution. Apparently the Pixel 8 will get a 2268×1080 panel, and the Pixel 8 Pro will have a 2822×1344 one – a drop compared to the Pixel 7 Pro's 3120×1440. That would make sense if rumours about a smaller panel are to be believed.
When it comes to camera, there's a good chance Google will stick with the same 50MP main sensor used in the Pixel 7 series. The firm tends to stick with one sensor for several generations, preferring to let its algorithms do the heavy lifting rather than chasing ever-higher pixel counts. Whether the Pro will continue to be the only phone offered with a dedicated zoom lens also remains to be seen. While the Pixel 7a has a higher pixel count, its sensor is physically smaller, so would be a step down if it made an appearance in the Pixel 8 series. Google is reportedly also working on a video unblur feature for Google Photos, which would fix any out-of-focus footage using the machine learning smarts baked into the Pixel's Tensor CPU.
In December, we got a further insight into the potential camera power of the Pixel 8. Serial leaker Kuba Wojciechowski was able to access a clean version of Google Camera Go, and in its code identified something called 'staggered HDR'. This isn't a feature the Google Pixel camera currently uses. Staggered HDR refers to camera technology that captures a long and short exposure image at the same time, then combines them into one individual image. Simply put, this produces better images, faster. If the Pixel 8 does indeed come with staggered HDR, then the phone will also include a new sensor.
Another upgrade appears to be coming on the video front. A video posted to Twitter shows an "audio magic eraser", which strips out background sounds but preserves things like speech. The clip features a skateboarder, with the magic eraser function muting the sound of the board's wheels but still letting you hear the rider's cheers. It'll almost certainly use the Tensor G2's machine learning smarts, so will likely be exclusive to the Pixel 8 series – at least at launch.
The biggest software upgrade, outside of the shift to Android 14, could be the introduction of Samsung Dex-style support for external displays. According to Android Authority, references to USB DisplayPort alternate mode can be found in recent Android 14 betas, suggesting the feature will debut on the Pixel 8 series.
Google Pixel 8 features: what we'd like to see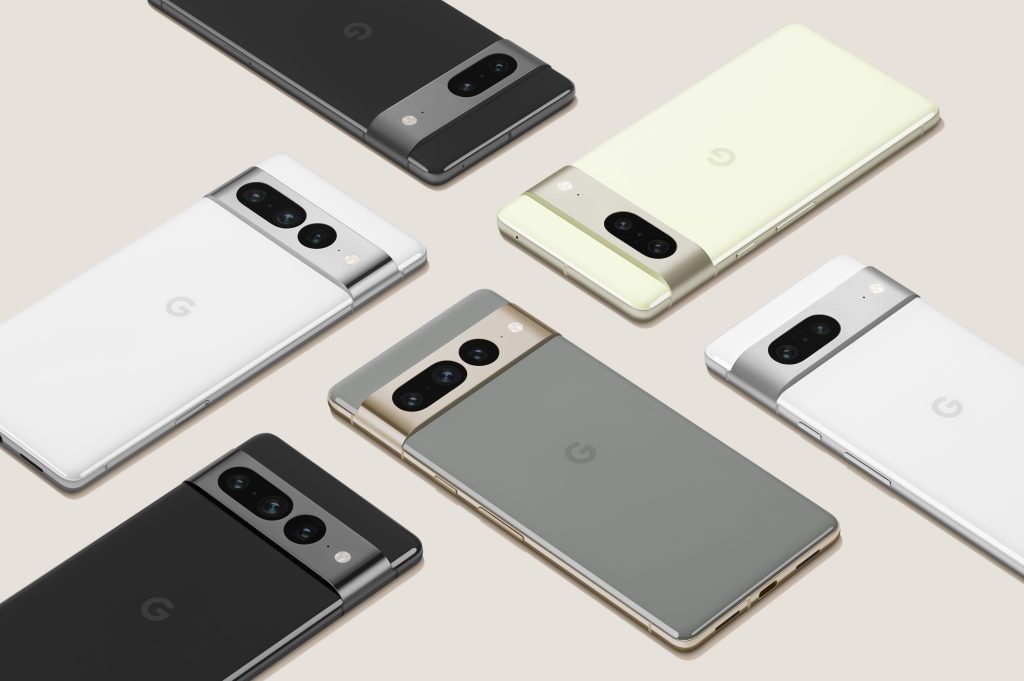 Screen parity between Pixel 8 and 8 Pro
We love the Pixel 7's screen for its flat glass (which cuts down on distracting reflections), Full HD resolution (which doesn't tax the GPU too heavily when playing games) and OLED tech (which delivers wonderfully impactful images with near-infinite contrast). What we don't love is its 90Hz refresh rate. If you want the full 120Hz, you've got to step up to the Pixel 8 Pro.
Given rival handsets costing half the price manage to add 120Hz refresh rates, it feels like Google is purposely hobbling the regular phone in order to get people to step up to the Pro version. As long as the Pro keeps its extra camera lenses and bigger battery, we're not convinced the move makes sense – especially now the Pixel 7a has a 90Hz screen of its own. Make them both 120Hz and let the camera image quality do the talking.
More colour options, please
The Pixel 7 and Pixel 7 Pro each come with three colour options: Obsidian, Snow and Lemongrass for the smaller phone and Obsidian, Snow and Hazel for the larger one. Obsidian and Snow are basically black and white, leaving Lemongrass and Hazel as the only real "colours" to choose from. That's not a lot of choice, is it?
Seeing how Apple offers the iPhone 14 with five different hues (three if you subscribe to the "black and white aren't colours" argument), it would be great to see Google go down the same route. As more people pick up a Pixel, an opportunity to stand out from the crowd will surely go down well with customers. The Pixel 7a's brighter colour options are hopefully a sign of things to come.
Faster charging, with and without wires
Like Apple and Samsung, Google is pretty conservative when it comes to charging times. The Pixel 7 Pro tops out at 23W, either with a cable or wirelessly on a Qi charging pad, and the Pixel 7 only manages 20W. Rivals are able to top up at a much faster rate, with some topping out at a heady 125W.
We don't need Google to go back to bundling power bricks in the box (anything to cut down on e-waste is a good move in our book) but being able to hit full capacity in under twenty minutes would be a game-changer.
Tame battery life and heat
While Google now aims for 'all-day' battery life across the board for its Pixel phones, web forums are filled with owners saying their devices often drain power quickly, or get especially toasty – even when not doing anything particularly taxing. Much of the blame has been attributed to the Tensor silicon, which isn't as efficient as the Qualcomm alternative, but whatever the cause, we'd love to see Google address it for the next Pixel generation.