Atari 2600+ retro console will play your old cartridge games
You'll want to cart home this retrogaming beauty and party like it's 1979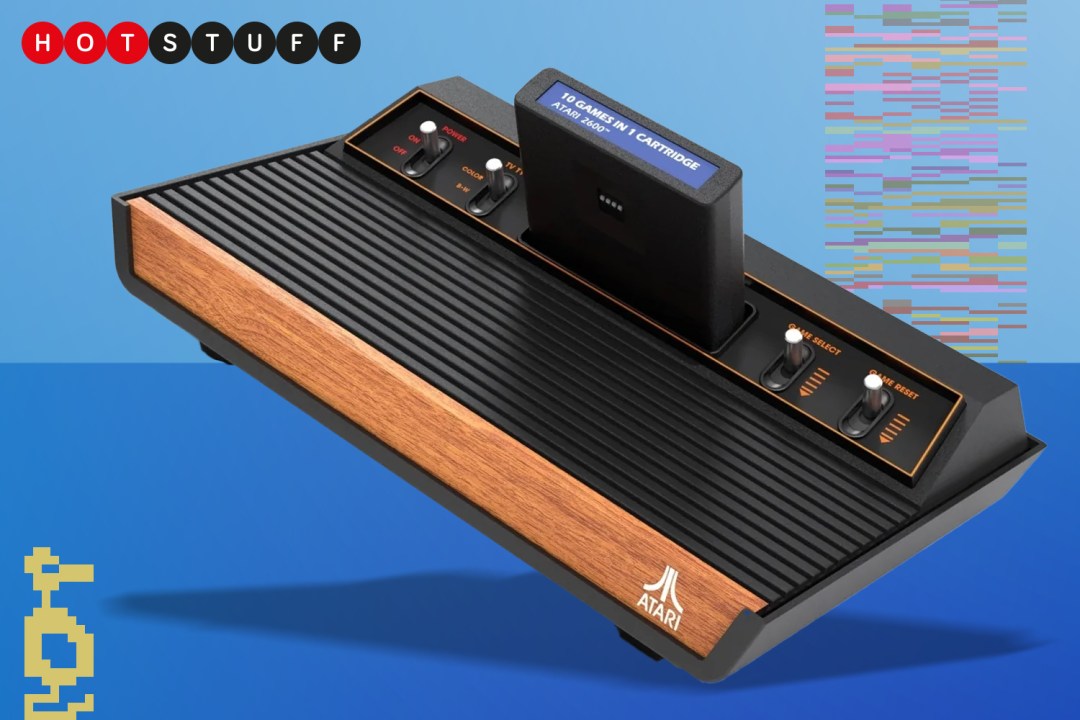 Remember when Sony shrank the original PlayStation six years after it launched and everyone thought "gosh, that's a bit retro"? Atari just screamed HOLD MY BEER, while donning fluorescent socks and dancing around to Depeche Mode. And then it announced the Atari 2600+ console, which is so retro you had to be there at the time, man.
Picture in your mind the original Atari 2600. Because that's pretty much what you get here – at least from the outside. It's gone through a hot wash, though, and so is 80% of the original's size. And there are other minor concessions to modernity: USB-C power; a light-up logo; HDMI output; a widescreen mode that we worry might be stretch-o-vision.
Everything else has beamed in from the late 1970s. The unit plays most original Atari 2600 carts (and, as a bonus, Atari 7800 carts). And it looks to be compatible with ancient controllers too. The bundled CX40+ joystick has the classic DE-9 port, and Atari says it will work on an original Atari 2600 if you can convince the spiders to move out and don't choke your household to death blowing away all the dust.
Slots of fun
Wisely, Atari doesn't assume everyone will have a bunch of old carts lying around. So in the box you get one with ten games. Adventure, Combat, Dodge 'Em, Haunted House, Maze Craze, Missile Command, RealSports Volleyball, Surround, Video Pinball and Yars' Revenge should keep gamers of a certain vintage happy, while making everyone nearby note "granddad's getting misty eyed about massive squares on the telly making PEW PEW noises again".
You also get a cart (Breakout, Canyon Bomber, Night Driver, Video Olympics) if you temporarily want to put aside the cramp-inducing CX40+ and get your knob-twiddling on with the CX30+ paddle controller pair, which will set you back $39.99/£29.99. Extra CX40+ sticks are also available for $24.99/£19.99, if you can convince someone else to play Combat. The main Atari 2600+ bundle itself will set you back $129.99/£99.99 when it's released on 17 November.
But should you buy one? Maybe. Although if you crack open this new/old Atari, you'll find a Pi-ish board running emulators – much like with any other mini games machine – there's something to be said for having one that plays original system carts. That even looks audacious next to the Evercade.