Batman: Arkham Asylum picks up Best Game BAFTA award
Batman: Arkham Asylum picked up the award for best game of the year at the GAME Bafta 2010 awards.The game beat off competition from the likes of Call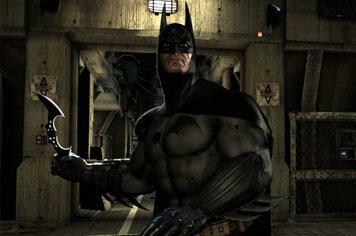 Batman: Arkham Asylum picked up the award for best game of the year at the GAME Bafta 2010 awards.
The game beat off competition from the likes of Call of Duty: Modern Warfare 2, Fifa 10 and Uncharted 2 to pick up the coveted award, as well as an award for Gameplay as well.
However its competition didn't leave empty handed, with Uncharted 2 walking away with the most gongs on the night.
The PS3 game won awards in the Original Score, Best use of Audio, Story and Character and Action categories.
Fifa 10 won best use of online, while Call of Duty picked up the public-voted GAME award. Other winners included Wii Sports Resort, LittleBigPlanet for PSP and Left 4 Dead 2.
At the other end of the scale was Assassin's Creed, which failed to score anything despite being nominated in seven categories.
You can see the full list of winners and the nominees over at the BAFTA website, but did your favourites win? Was Batman: Arkham Asylum a worthy winner? Sound off below.