Bose SoundLink Mini speaker and noise cancelling QC20 earphones unveiled
One of the best portable speakers we've ever heard was unveiled today as well as a stunning set of ear phones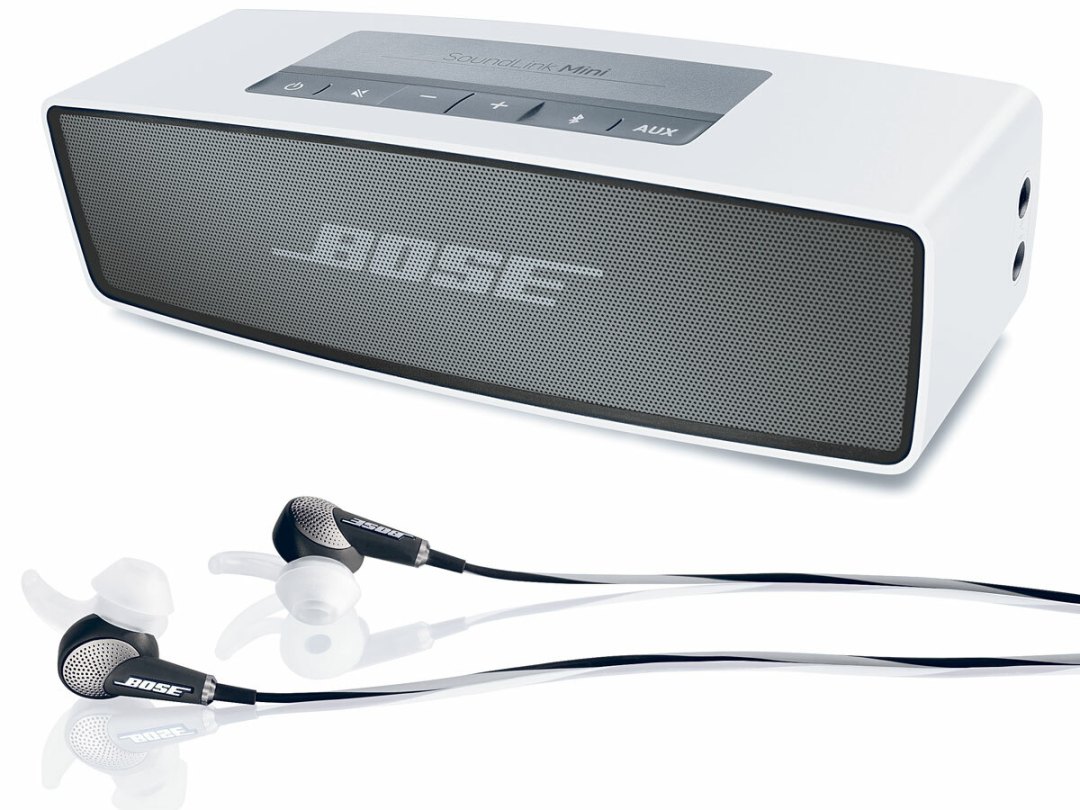 Bose today unveiled its SoundLink Mini Bluetooth speaker and QC20 noise cancelling earphones.
The annodised aluminium housed speaker is one of the best sounding portable Bluetooth A2DP speakers we've ever heard. That, claims Bose, is why it's been so long coming to market. Apart from delivering sound that a full sized version would struggle to compete with it'll also fit in your pocket at just over 600g, remember up to six devices linked to it for instant sync, and offer seven hours of play. But with a micro USB charging port and included charging dock, battery life shouldn't be an issue.
The QC20 in-earphones feature Bose's StayHear+ tips that's won't only stay fitted but also offer passive noise cancellation. The active silencing unit uses dual microphones to monitor background noise and produces the opposite sound to give you the feeling of utter silence. Its rechargable battery manages 16-hours of active noise cancelled sound. At the touch of a button you can hear surrounding noise if needs be thanks to Bose's Aware mode. And thanks to the Bose TriPort space the bass is fantastic for the size of the buds. Coupled with active equalisation that makes for stunning sound.
The Bose Soundock Mini will be available from June 11th for £170 while the QC20s will be on sale this summer for £260.