Canon SX500 IS and SX160 IS unveiled
Two compact PowerShot superzooms revealed, including the world's smallest 30x zoom camera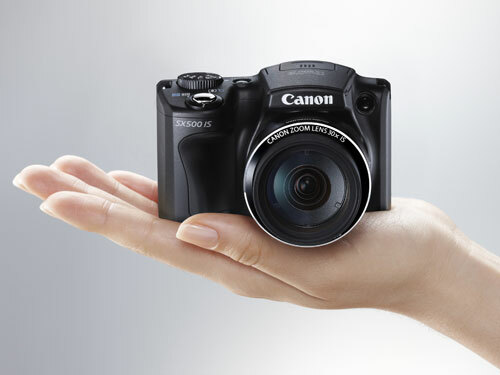 Canon has revealed its next pair of superzoom compact cameras, one of which, the PowerShot SX500 IS, is the smallest snapper in the world to tote a 30x optical zoom lens.
The other model, the PowerShot SX160 IS, rocks a 16x optical zoom. Both feature a new 16-megapixel sensor, 3-inch LCD, image stabilisation to counter shaky hands and 720p HD movie capture.
The SX500 IS will be available this month for around £280, while the SX160 IS will go on sale in September, priced at around £160.
Apple wins advert-skipping patent
Worms Collection worming its way onto Xbox 360 and PS3