Caterpillar to launch Android tough phone
Exclusive: A rugged handset to rival the JCB Toughphone will be announced next week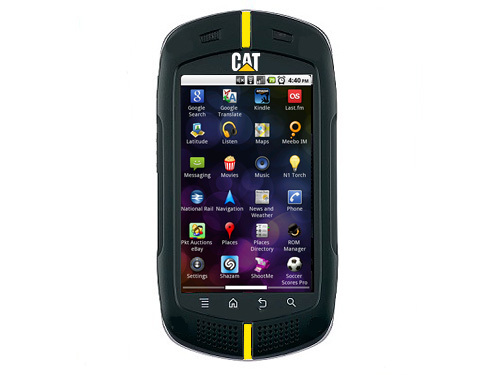 Caterpillar is working on a tough Android smartphone to rival the likes of JCB's Toughphone and the Motorola/JCB limited edition Defy+, Stuff can exclusively reveal. The Caterpillar-branded handset is set to drop next week, most likely at the CeBit 2012 trade show in Hanover, Germany according to our manufacturer's consultant source.
Specs and photos of the Caterpillar Android phone are still under wraps, but expect rugged features like dustproof and shatterproof capabilities together with a mid-range processor and maybe a camera.
A garish colour scheme is probably also on the cards for Caterpillar – although JCB's already snapped up the yellow and black look. Chances are it won't look anything like our mock-up above but either way, keep your eyes peeled for more details of your next manly-man phone from the construction and mining giants.
MWC 2012 – What's the most important thing you look for in a phone?
Mystery accessory to be released with the iPad 3?