CES 2015: Swarovski Shine fitness tracker never needs charging
Misfit has teamed up with the crystal-masters to give you always-on tracking… in style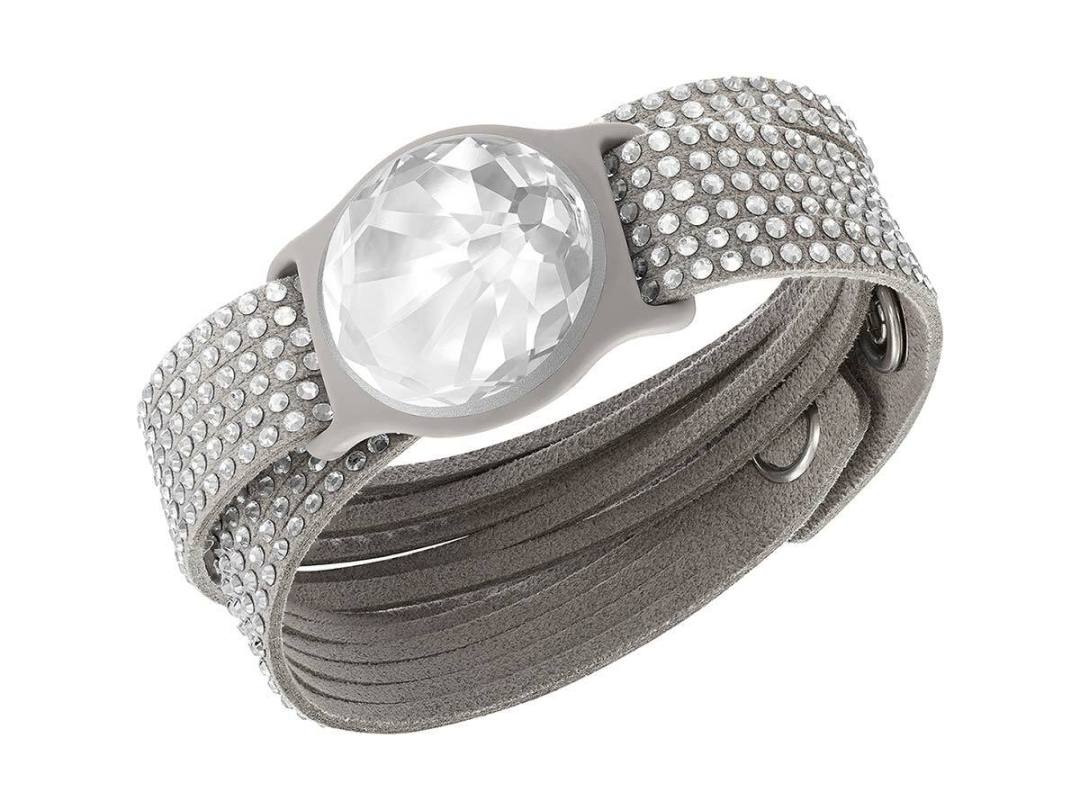 Fitness wearables company Misfit has gone all classy-like at this year's CES, with its announcement of a partnership with crystal jewellery company Swarovski. But there's more to them than just bling; one of them never needs charging. Ever.
The Swarovski Shine Collection has two products at its core, both of which track your activity and sleep. They're made from aircraft-grade aluminium with Swarovski crystal faces, and both are customisable in the bracelet department.
And, as you might expect from a watch-cum-life-tracker, they both offer at-a-glance info on the time, your activities (including distance, steps and calories burned), your caviar intake and your post-tennis nap-time. They're both waterproof, too, and sync with iOS, Android and Windows Phone apps including those from Misfit, Swarovski and MyFitnessPal.
The clear version (main image) takes a conventional battery that the company says lasts up to six months. But it's the Swarovski Shine in violet (below) that lifts the tech beyond just being a pretty fascia. This version uses solar charging tech for power (LEDs and halogen lights work just as well) – and is the first device of its kind to never need juice. Now you've no excuse for slacking off and blaming it on a flaky battery.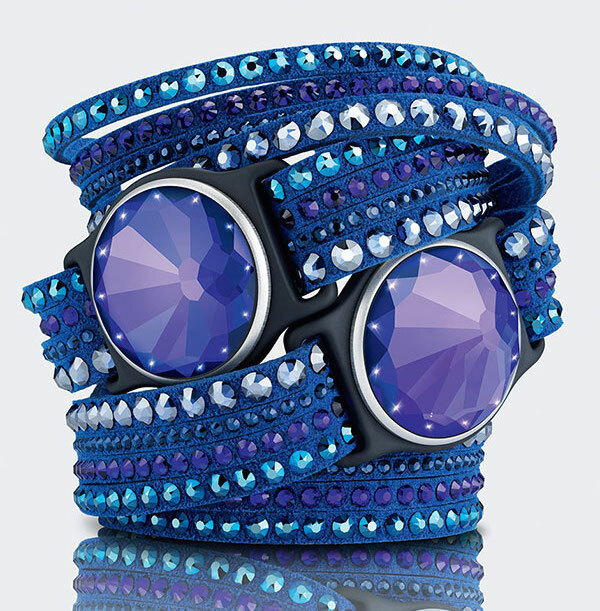 The collection is available in three initial sets with two accessories apiece, ranging from $170 to $250. There are also nine accessories available (which are also compatible with Misfit Shine products), costing from $69 to $150. You can pre-order the collection in the US at www.misfit.com; it'll be on-sale proper in the spring.