CES: Microsoft brings BT Vision IPTV to the Xbox 360
A rare bit of UK-specific news from the Consumer Electonics Show in Vegas - Microsoft has teamed up with BT to bring the BT Vision internet TV service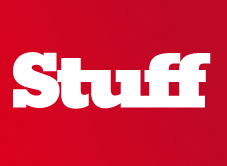 A rare bit of UK-specific news from the Consumer Electonics Show in Vegas – Microsoft has teamed up with BT to bring the BT Vision internet TV service to the Xbox 360 console.
The TV-on-you-Xbox solution uses Microsoft's Mediaroom software to provide an replica of the experience you'll get from the BT Vision 'V-box' set-top box.
The announcement means that BT Broadband customers can get on-demand TV programmes and movies streamed (for a fee) to their TV without the need for a set-top box. They can also watch any of BT's 242 'near-live' Premiership football matches using the Xbox 360.
BT-connected Xbox 360 users will also be able to use features unique to the console while watching TV – such as accessing the Xbox Live marketplace and conducting voicechats with other Xbox users.
The  BT Vision service will be available to Xbox 360 users in summer 2008