Meta Quest 3: everything we know about Meta's upcoming headset
All the latest on Meta's third-gen Oculus Quest, capable of both MR and VR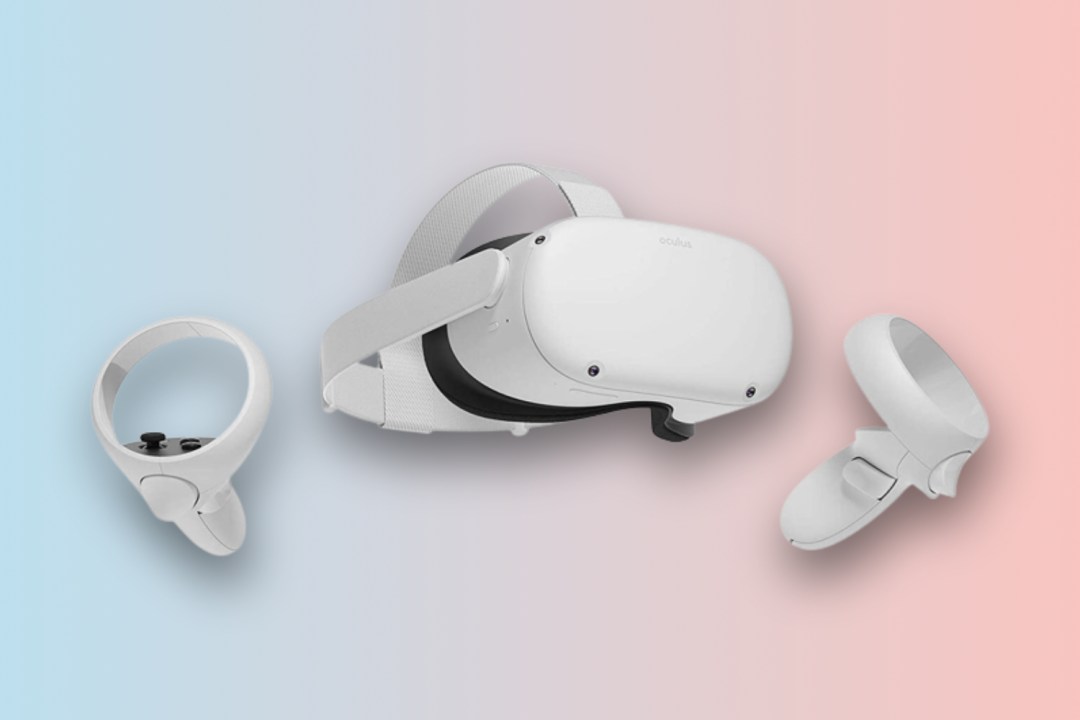 Meta has confirmed that the Quest 3 headset is on the way. It will be launched on 27 September at Meta Connect 2023.
The last headset Meta produced was the Quest Pro earlier in the year. There was a disappointing reaction to it, but Meta is hoping its new headset will appeal to the masses.
The Quest 3 is a Mixed Reality (MR) headset using Meta Reality tech but it also supports Virtual Reality (VR) so it can be used for both types of games and apps. Oh, and for scrolling the newly launched Threads app too, of course.
Indeed, the part of Meta formerly known as Oculus says we'll learn more about it at the company's Meta Connect showcase on 27 September so expect the Quest 3 release date to be soon after that.
Meta Quest 3 at a glance
The 128GB headset starts at $499.99/$499.99. There will be a version with an as-yet undefined higher storage capacity.
Quest 3 is powered by a next-gen Qualcomm Snapdragon XR chip. This offers "twice the graphical performance" versus Quest 2.
The headset is Mixed Reality (MR) using Meta Reality tech but also supports Virtual Reality (VR).
The headset has a "slimmer, more comfortable form factor" – furthermore Meta says it's 40 percent thinner thanks to a pancake lens design that you can see in the images below.
The headset offers a higher resolution than Quest 2. It also offers High-fidelity color Passthrough for blending the real world with the virtual.
There are 4MP RGB color cameras, a depth sensor and 10x more Passthrough pixels compared to Quest 2. Visuals are given a near 30% boost in resolution compared to the Quest 2.
The Quest 3 uses redesigned (look, no loop!) Touch Plus controllers but you can use the Quest Pro's Touch Pro controllers should you wish. Touch Plus controllers also use the TruTouch haptics that first debuted in Touch Pro. Hand-tracking is supported out of the box (Direct Touch) so you don't necessarily need to use controllers at all.
Quest 3 is backwards compatible with the Quest 2 catalog of over 500 VR games and apps.
Quest 3 will ship in all countries where Meta Quest is currently supported. Meta says that Quest 2 will continue to be sold but now at a lower $299 price.
Meta Quest 3 price
Mark Zuckerberg had previously said the price would be within the $300-$500 zone, but we didn't expect it would be right at the top end of that bracket – $499.99, or £499.99 in the UK.
That is rather costly and will inevitably start comparisons with the Sony PlayStation VR 2. We are hearing that the Quest 2 could reduce in price to $299, which would make it a lot more appealing for those with a passing interest in VR.
The current Oculus Quest 2 has been given a price drop down to $299 which does make more sense.
Quest 3 will be eligible for the recently announced Quest+ VR subscription service. That's Meta's version of PlayStation Plus. You can get access for $7.99/£7.99 per month, or $59.99/£59.99 GBP annually. For that cost, you'll get access to two curated VR titles each month.
Quest 3 design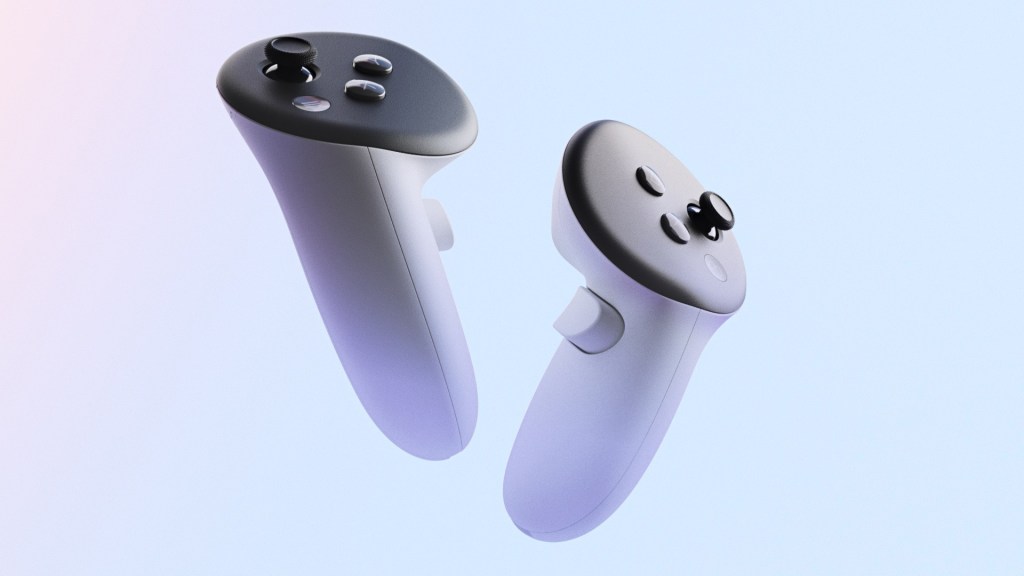 The Quest 3 is certainly sleeker than other Oculus/Meta headsets have been. Thanks to the lens tech used (more on that below), the headset is 40% slimmer than the Quest 2, claims Meta.
The Quest 3 uses a more ergonomically-designed version of the Touch Plus controllers, but you can use the Quest Pro's Touch Pro controllers should you wish. Notably, there are now no outer tracking rings on the controllers. Meta says this makes them feel like a more natural extension of your hands. They also take up less space.
Quest 3 hardware
Meta confirmed the Quest 3 will be its most "powerful headset yet". It will use Qualcomm's next-gen XR headset chip with "twice the graphical performance" of the Quest 2.
What that means exactly isn't entirely clear, but it should be the Qualcomm Snapdragon XR2 Gen 2. This was formerly known as 'Project Halliday'. It could be called Snapdragon XR3, though given we've already had Gen 1, Gen 2 would make more sense.
The Quest 3's Touch Plus controllers also use the TruTouch haptics that first debuted in Touch Pro. Hand-tracking is supported out of the box (Direct Touch) so you don't necessarily need to use controllers at all. This would benefit the MR feature, allowing users to play guitar in mid-air and have greater control over VR drawings.
Quest 3 lenses
As widely expected, the Quest 3 has pancake lenses. The Quest 2 used Fresnel lenses, but at the tail end of 2022 Meta acquired Luxexcel, a smart lenses company. Its prescription lenses can be 3D printed with LCD and holographic tech and so it could be this that is used in Quest 3. This would certainly solve issues for glasses wearers.
Bloomberg got face-on with Quest 3 before launch and confirmed that both face and eye tracking aren't present, which had been previously strongly rumoured. There is a full-colour version of Passthrough, as seen on the Quest Pro. Meta says there are 10x more pixels in the Quest 3's Passthrough compared to Quest 2. There are also 4MP RGB color cameras plus a depth sensor for a more accurate representation of the space you're in.
Indeed, Meta says it's the "first VR and MR device to ship with high-resolution outward-facing cameras for stereoscopic color Passthrough".
Why is passthrough important? Because the cameras will be able to pick up what you can see in the outside world and mix it with the virtual.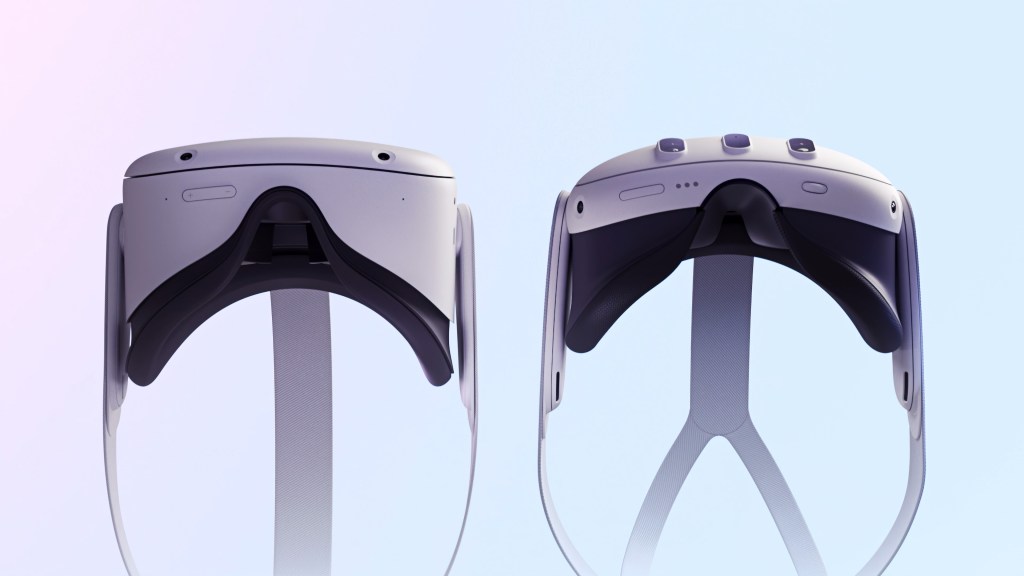 "Ultimately, our vision is to enable you to move through all realities in a way that's intuitive and delightful." That's the somewhat biased thoughts of Mark Rabkin, Meta's vice president of VR. He says that Quest 3 will go "beyond the rigid classifications of 'virtual reality' and 'mixed reality' to deliver truly next-gen experiences that let you effortlessly blend the physical and virtual worlds.
"Meta Reality gives you both the deep, immersive magic of VR and the freedom and delight of making your physical world more fun and useful with MR. We're excited to see what developers and creators can build on the Quest Platform."
Quest 3 apps and games
In early 2023 Alex Heath from The Verge reported that Meta's VP of VR, Mark Rabkin, said there will be "41 new apps and games shipping for the Quest 3."
We learned a lot about the Quest 3 games at the Meta Quest Gaming Showcase. Meta talked about 16 games — including new titles, updates, and reimagined classics. Check out: The biggest news and trailers from the summer 2023 Meta Quest Gaming Showcase
The most significant reveals of the event were Asgard's Wrath 2 and Assassin's Creed: Nexus VR. There was also Stranger Things VR, I Expect You To Die 3: Cog in the Machine and The 7th Guest.
You can watch the full showcase here:
We also know the Quest 3 is compatible with the current Quest 2 library of over 500 apps and games. In its announcement of the Quest 3, Meta namechecked the following: "Now you can play a virtual board game on your kitchen table with Demeo, decorate your living room with virtual art courtesy of Painting VR, or dive into a fully immersive world to do things that are simply not possible otherwise. The choice is yours."
During the 2022 Meta Connect event, the company explained it had partnered with Microsoft for some extra features. Lots of these were Office focused, but there was integration with Xbox Game Pass. The feature is on its way to the Quest 2, so we're confident we'll see it in the Quest 3.
Meta Quest 3: our thoughts
A thinner, lighter headset with full-colour passthrough, a new chipset, and exclusive gaming features sounds like a good sell. The Quest 3 isn't exactly wallet-friendly, but it does point the way to the next step in Mixed Reality and we can't wait to have a go. Here's what we thought of the Quest Pro.