Corsair's tiny gaming PC is One to watch
Dinky desktop should be powerful enough for VR, and should fit under your TV too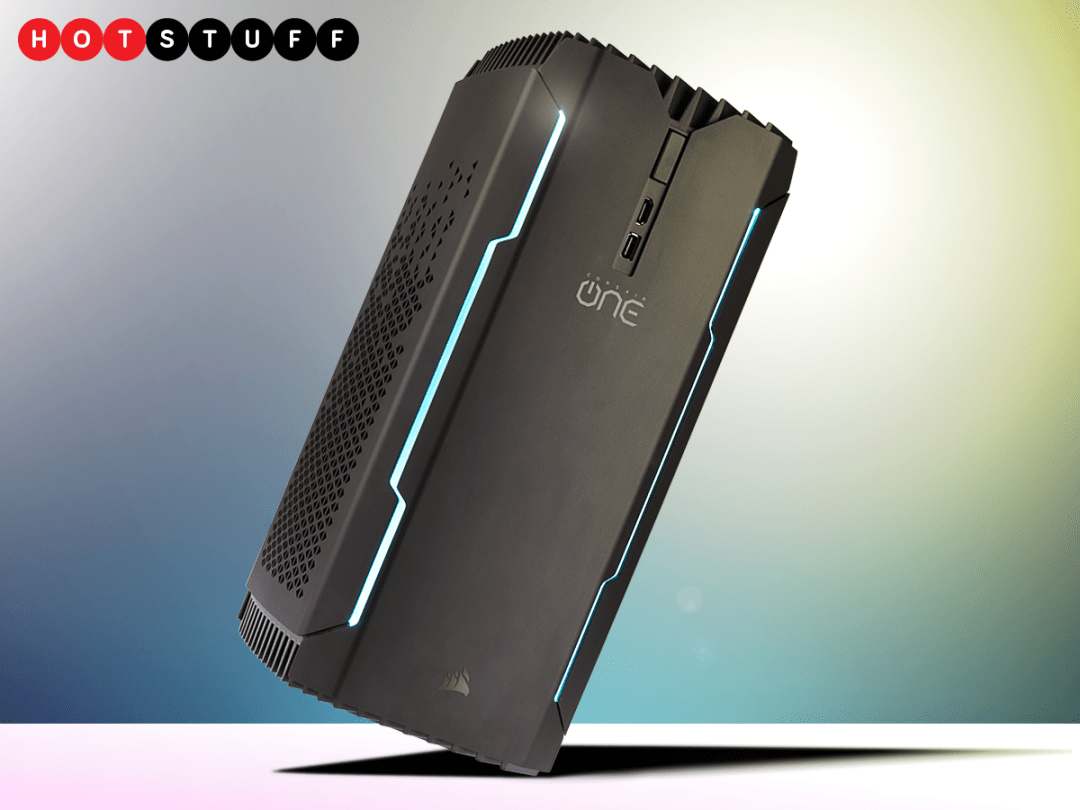 Corsair – they don't make PCs, they make bits for PCs, right?
Absolutely – any PC gamer worth their salt should know that. Corsair has been churning out computer cases, fans, power supplies and PC memory for years, but has decided to get into pre-built systems too. This is the first result – a complete gaming rig that's barely any larger than a shoe box.
Are you sure that's a full PC? It's tiny!
Yup, that's the idea. Judging by the press pics below, the One should fit just about anywhere – including next your TV. It's shown stood up, so you might need to make a little bit of room for it, but if the company has put its air and water-cooling smarts into action, it should be quiet as well as powerful.
We're guessing the whole thing is made of metal (cos metal is premium, innit – who'd pay big bucks for plastic?) which should give it a design edge over the likes of Sony's PS4 and Microsoft's Xbox One – even if it is a bit bigger overall.
It wouldn't be much of a gaming PC without colourful LED lights, so naturally there's a few of those thrown in for good measure too.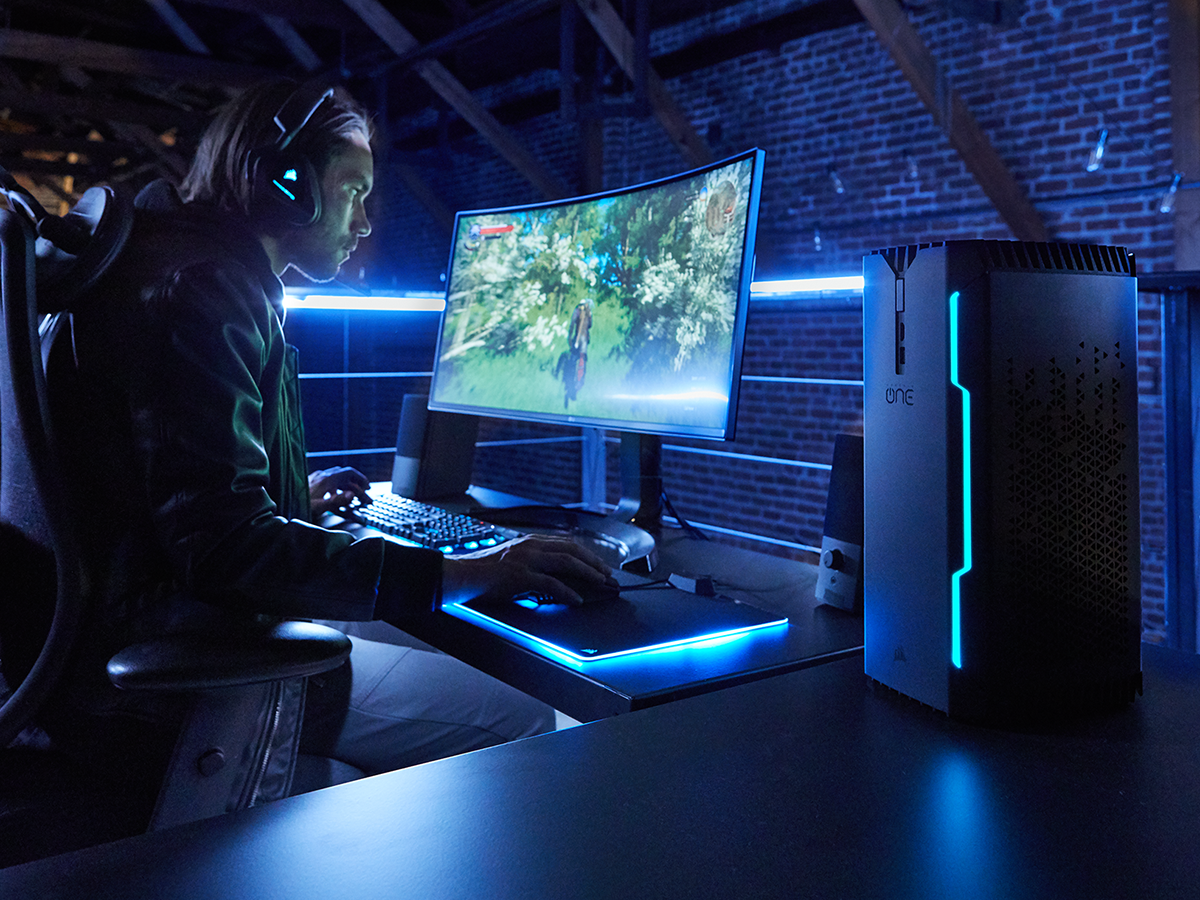 But I thought building a PC is half the fun of having a PC?
Then this clearly isn't the system for you. Corsair is going after console owners and gamers that aren't bothered about putting in the time and effort to build something for themselves. Plus, it's a whole lot harder to build a system small enough to fit in the front room than it is to build a monster desktop that lives in the study.
So what's actually inside this thing?
Ah. That's a bit of a mystery right now – Corsair are keeping mum, only revealing the case and not talking specifics just yet.
The HDMI port on the front hints at a VR-ready graphics card, and the case looks too small to hold a full-size PC motherboard, so we're guessing it'll use smaller mini-ITX parts. Knowing Corsair, it'll be running the most powerful kit available, which probably means Intel and Nvidia – but we're just shooting in the dark here.
No word on how much it'll cost, or when you'll be able to pick one up, but as soon as we find out, we'll be in line to snag one.
MORE: Corsair.com