EE launching three 4G smartphones today
Samsung Galaxy S3 LTE, HTC One XL and Huawei Ascend P1 LTE available on Orange and T-Mobile right now!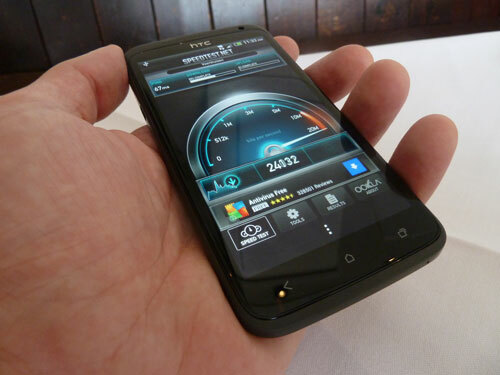 Want to get some 4G in your life? Well, EE might be the place to go: the joint Orange/T-Mobile network is launching a trio of new LTE-capable smartphones today: the Samsung Galaxy S3 LTE, the HTC One XL and the Huawei Ascend P1 LTE.
There's some small print, mind you: all the above phones are actually available on 3G plans at the moment, and you'll be able to shift them over to a 4G plan when EE's service launches "in the coming weeks".
EE also announced that the Samsung Galaxy Note II would be available in an LTE edition from 15 October.
We had a hands-on (antenna on?) with EE's 4G service yesterday, and are happy to report that it's quick – very quick. Put some spots on it and you could call it a cheetah. We would note that, with basically nobody else in the country using 4G, there's very little load on the network so speeds might be a little slower when the service goes public in the near future.
Want a snapshot of what 4G is capable of? Check out the video.
You may also like
Disposable hydrogen fuel cells for mobiles coming to a shop near you
HTC One X+ hands on
Stuff Office Cat's Diary 02/10/12