Elder Scrolls MMO set to debut in May
Skyrim maker Bethesda will reveal its long-awaited World of Warcraft-killer this spring, says report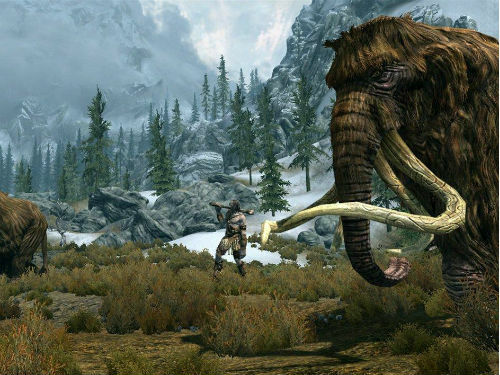 Start stocking up on multipacks of Monster Munch and crates of Tango – because if Tom's Guide is to be believed, the makers of Skyrim will reveal their long-rumoured Elder Scrolls massively multiplayer online game in May.
The site claims that the game, called Elder Scrolls Online, will be set roughly 1,000 years before the events of Skyrim. It will feature three playable factions, each of which is represented by an animal: lion, dragon or bird of prey.
Elder Scrolls Online is set to be developed by ZeniMax Online Studios, which is owned by ZeniMax Media, the parent company of Skyrim and Fallout developer Bethesda (not to mention Doom and Quake creators id Software). The report says that after an initial reveal in May, we'll learn more about the game at E3 in June and Quakecon in August.
Better get sharpening your battle axe in the meantime – or whet your appetite by reading our 5 of the best things to do in Skyrim.
You may also like: EverQuest, nope: Daybreak cancels EverQuest Next for PC and PS4