Everything you need to know from Apple's iPhone 11 event
A cheaper iPhone, pricier Pro models, Apple Watch Series 5 and more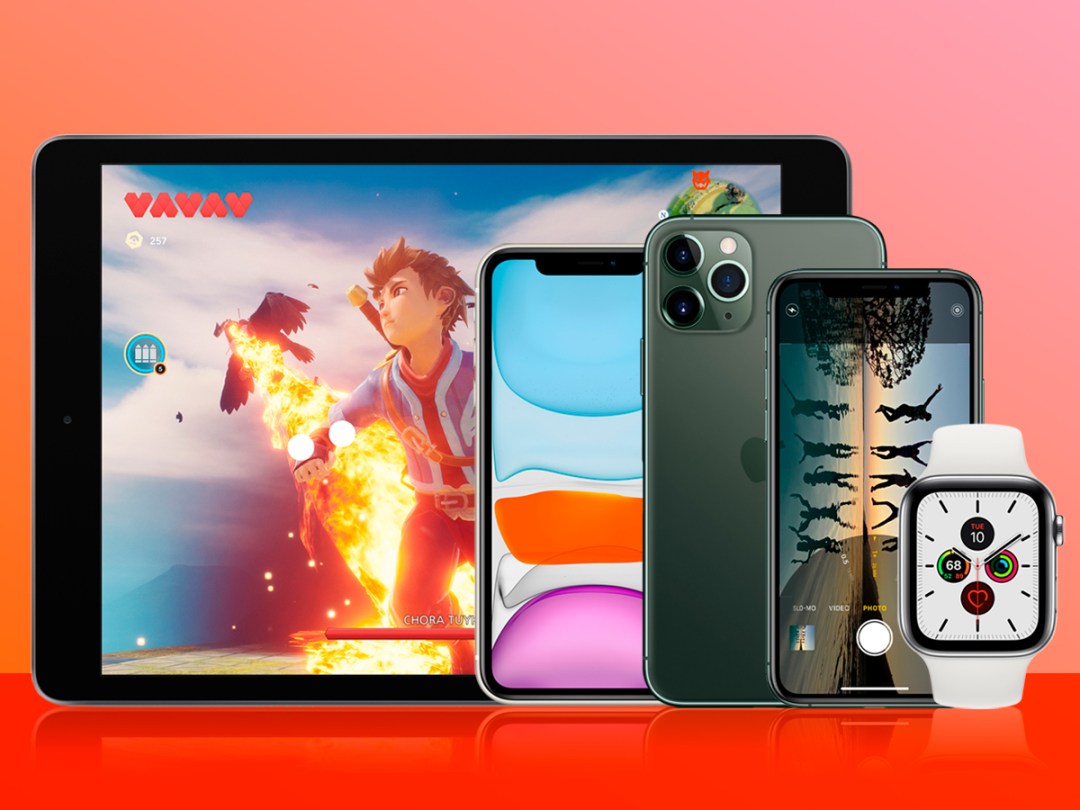 It's that time of year again: Apple just pulled the wraps off of its new iPhones, and the rumours were (almost) all true.
We now have the iPhone 11, iPhone 11 Pro, and iPhone 11 Pro Max (gulp) on the horizon, but that's not all. Apple also unveiled a new Apple Watch and new iPad, as well as launch dates and pricing for its upcoming media subscription services.
Didn't watch the livestream? Here's everything you need to know!
1) The iPhone 11 is the new XR
Apple's new base iPhone is simply called the iPhone 11, but it's not the follow-up to the iPhone XS. Instead, it's the iPhone XR successor, with the same kind of 6.1in LCD display and a colourful lineup of backing colours, now with purple, white, green, yellow, black, and Product RED.
This one comes with a dual-camera system, which adds a 12MP ultra-wide camera alongside the main wide-angle camera. Apple promises the "highest-quality video ever in a smartphone" too, thanks to various image enhancements, plus the front-facing TrueDepth camera is a higher-quality 12MP camera with 4K and slow-motion shooting.
It's packed with the new A13 Bionic processor, which looks to continue the trend of Apple leading the pack on smartphone CPU performance, plus the battery promises an extra hour of uptime compared to the iPhone XR. Best of all, the £729/US$699 starting price is actually cheaper than the iPhone XR. Pre-orders start this Friday the 13th, with the actual rollout happening on 20 September.
2) iPhone 11 Pro + Pro Max
Not content with the standard iPhone 11 experience? Apple hears you. That's why they're rolling out the iPhone 11 Pro and iPhone 11 Pro Max, which are the official successors to the iPhone XS and XS Max.
They're largely similar at their core to last year's editions, albeit with a wide array of enhancements. The frame is made from "surgical-grade stainless steel" and now comes in an alluring matte Midnight Green option in addition to the usual black, silver (white), and gold. Meanwhile, the OLED screens bump up to an ultra-bright 1200 nits while keeping the same resolution as before.
Both phones also pack a third back camera, a telephoto lens, for zoomed-in snaps (in addition to the new ultra-wide lens on all the iPhone 11 models), and the new "Deep Fusion" image processing coming via a later software update promises neural-processed enhancements. All of the other iPhone 11 upgrades apply to the Pro models, too.
They're boosting battery life, too, with the iPhone 11 Pro said to get up to 4 more hours of uptime than the XS, and the Pro Max hitting up to 5 hours more than the XS Max. Both also come with an 18W fast charger (finally!), instead of the dinky 5W charger (which the iPhone 11 still comes with).
Pro pricing is the same in the States as last year, at US$999 and $1099, but the UK sadly sees a bump – up to £1049 and £1149 for the Pro and Pro Max, respectively. Both release on 20 September, with pre-orders beginning on 13 September. The iPhone XR and iPhone 8 are also still in the lineup for less cash than before.
3) Apple Watch Series 5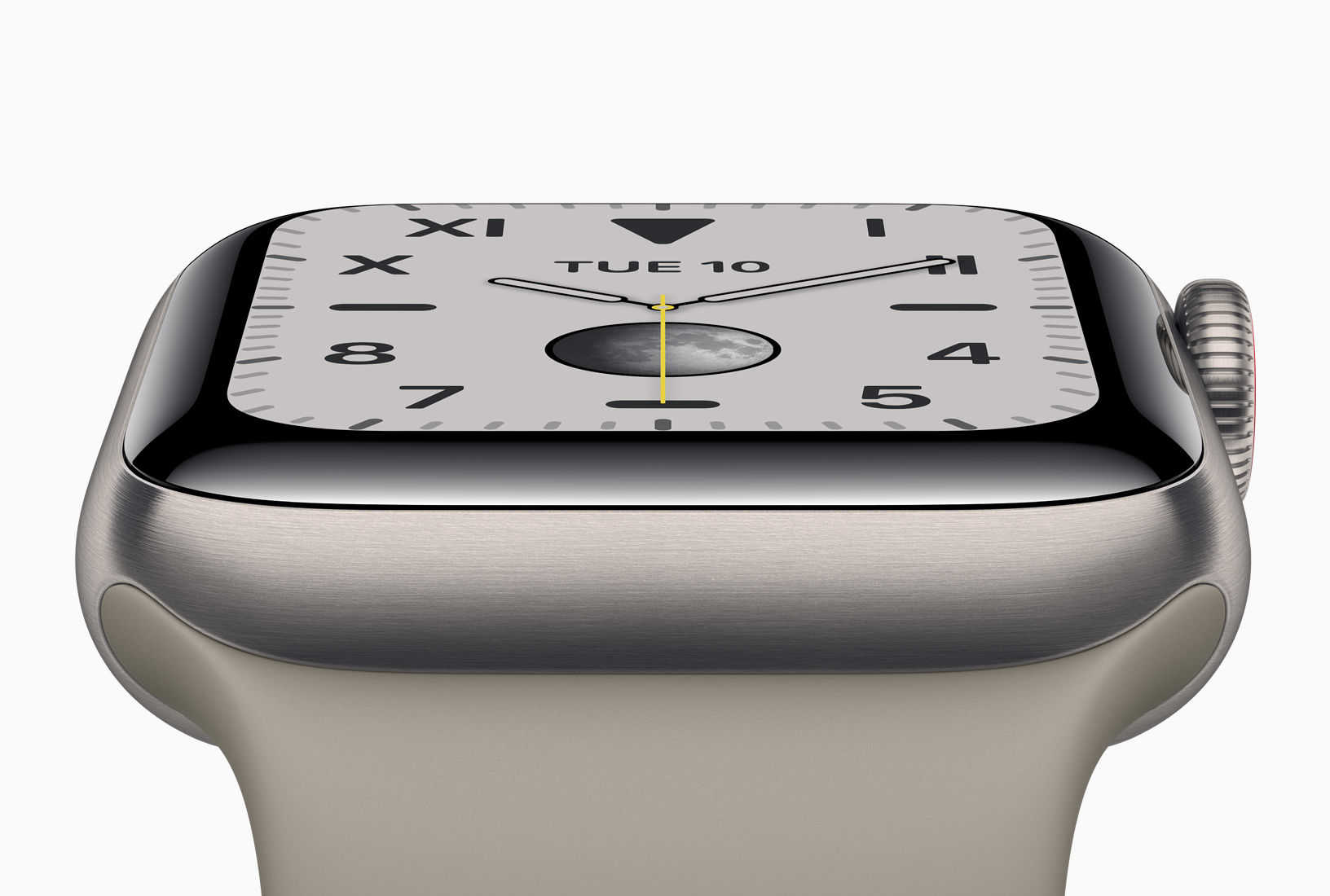 As anticipated, the Apple Watch Series 5 was announced – and the biggest new feature is an always-on display. The LTPO display can dynamically shift from 60Hz to 1Hz, and has a new low-power display driver to save on energy. Apple is advertising the same kind of 18-hour "all-day" battery life as before.
It also has a built-in compass, which you can add to the watch face, as well as international emergency calling – and all the other Apple Watch features that have accumulated over the years.
The Series 5 will be available in a 100% recycled aluminium model, as well as stainless steel, ceramic white, and new titanium models. Series 5's GPS models start at £399, with Cellular versions at £499. You can order it today, and they'll be available on 20 September. Also, Apple is keeping the Series 3 around at a lower £199 price point.
4) Seventh-gen iPad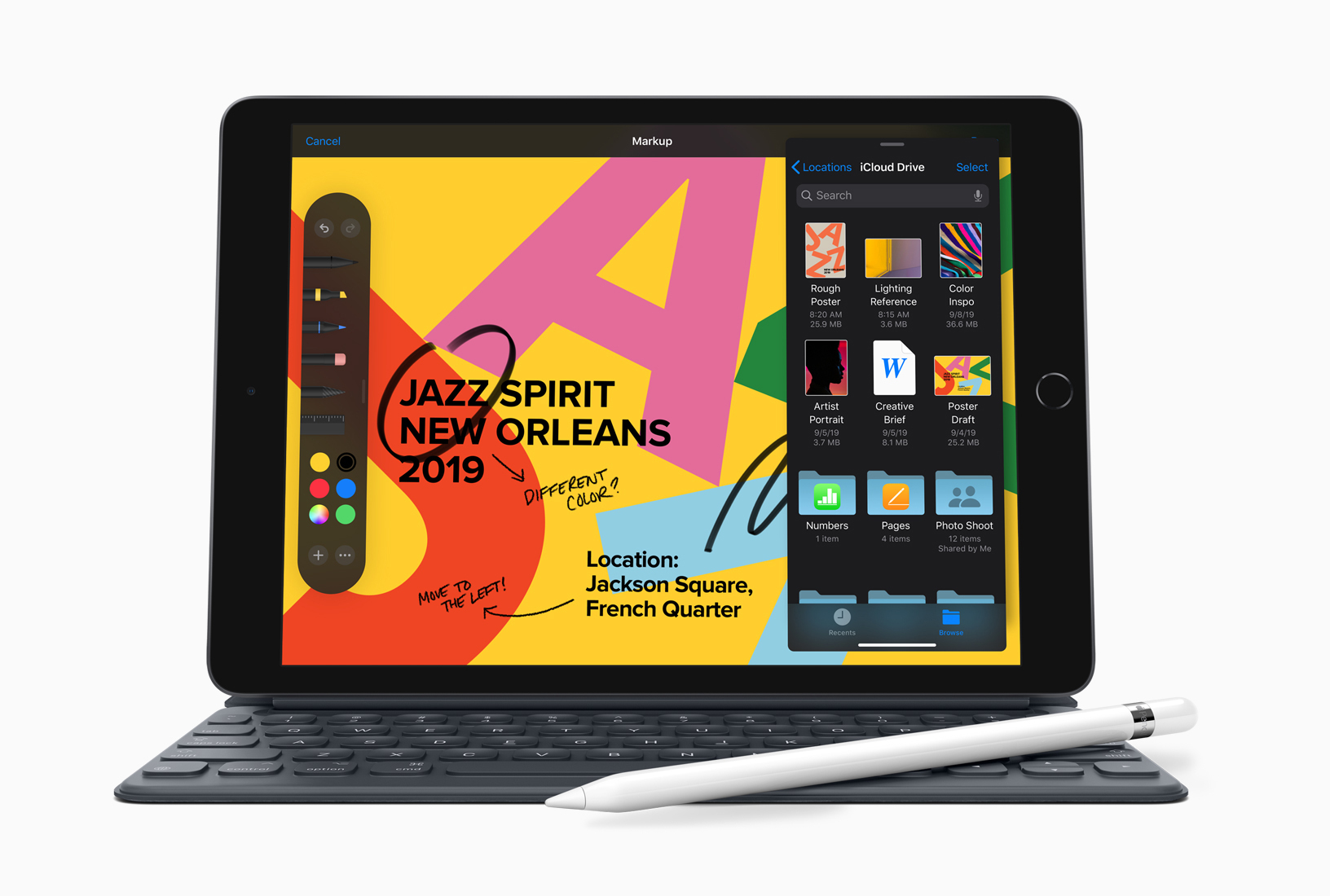 We weren't expecting a new iPad, but Apple decided to give its entry-level model a nice feature bump. The new 7th-gen edition features a larger 10.2in Retina display and an A10 Fusion chip inside, plus it adds Smart Connector support for snap-on keyboards along with returning Apple Pencil support.
The price hasn't changed in the States, as it'll still be US$329 in the States, although the UK price has seen a slight bump to £349. You can order it today, with shipping set to begin on 30 September.
5) Apple Arcade is almost here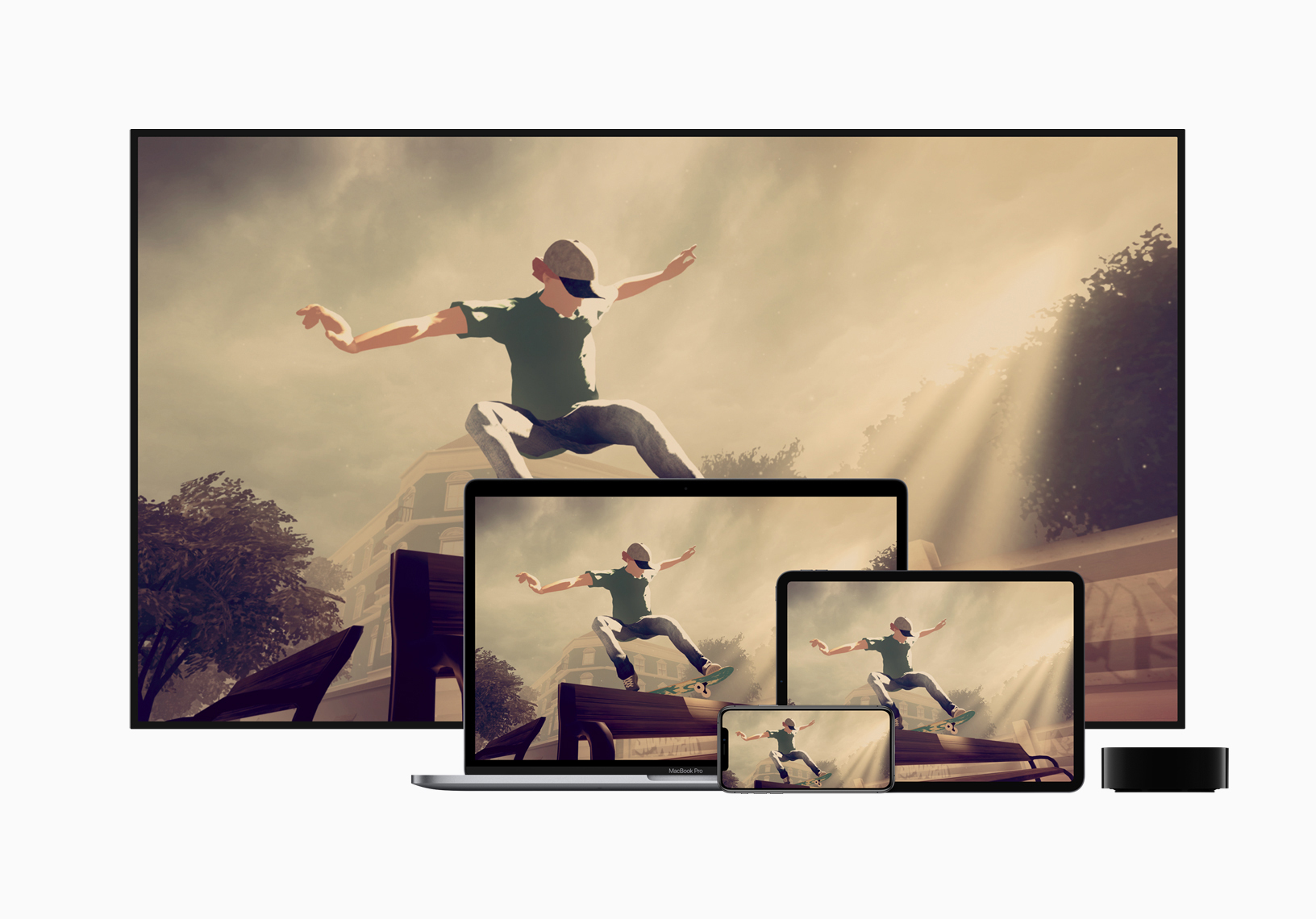 Apple's subscription gaming service, Apple Arcade, is only days away from going live – and we finally have launch details. The service will debut on 19 September – the same day that iOS 13 rolls out – with more than 100 exclusive games available within the first weeks, all playable on iOS, Apple TV, and Mac. It'll cost you £4.99 a month for a family subscription, although there's a free one-month trial.
Apple trotted out a few developers to showcase new titles, with the most exciting of them being Simogo's Sayonara Wild Hearts – one of our most anticipated games for the rest of 2019 based on its Switch release. Konami also showed a colorful new Frogger in Toy Town, while Capcom debuted the compelling-looking underwater adventure Shinsekai: Into The Depths.
6) Apple TV+ service launch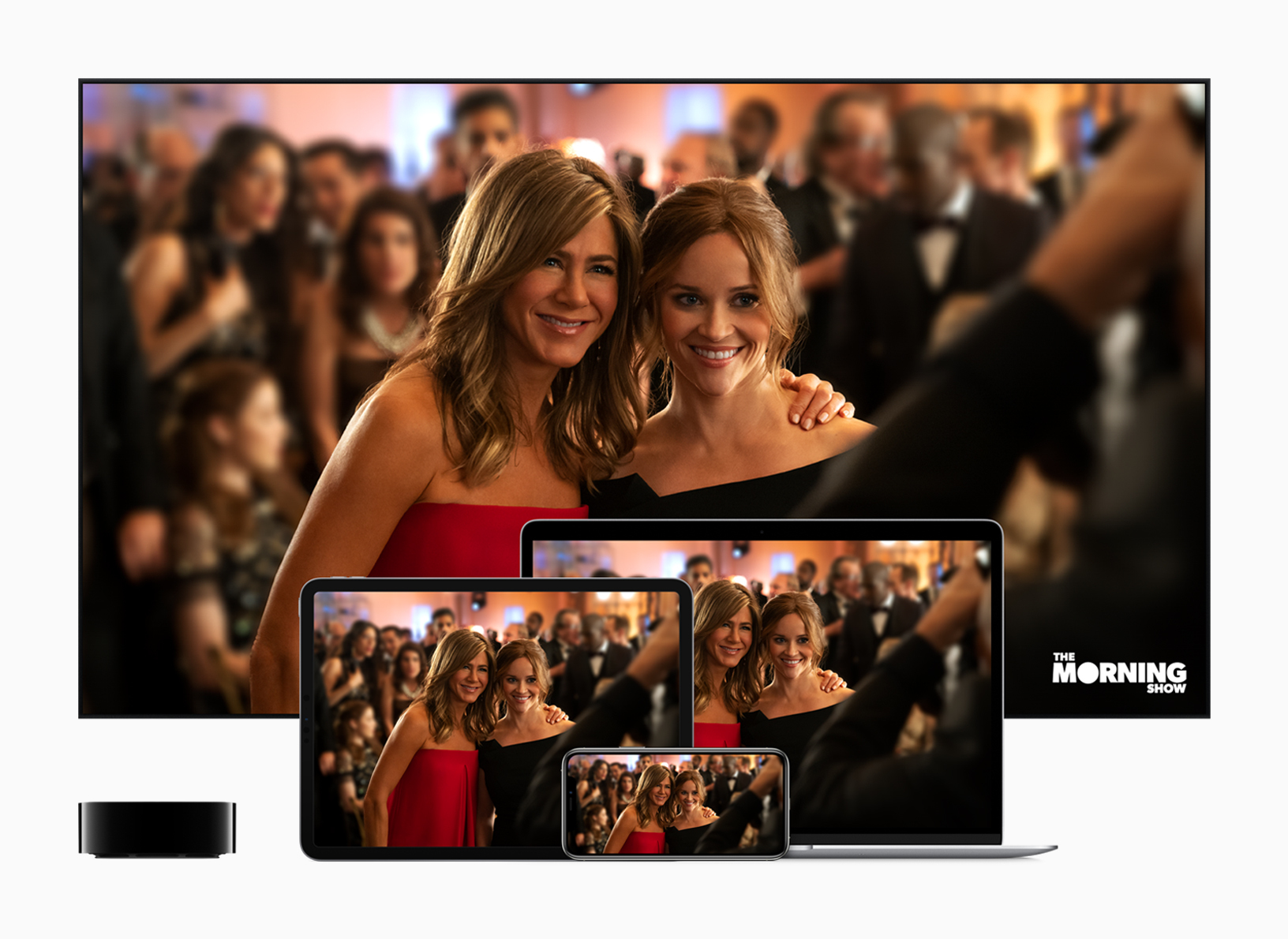 Apple is almost set to launch its Netflix-battling streaming service, as well. Apple TV+ will debut on 1 November with its first shows, which include "The Morning Show," "See," "For All Mankind," and "Snoopy in Space."
It'll be live in more than 100 countries at launch at just £4.99 a month for the entire family, which is a better price than anticipated. Better yet, new Apple device purchasers will get a full year of service for free. Nice way to roll out the new service to pick up a bunch of viewers right off the bat.