Fitbug launches Orb – the tiny fitness gadget you can wear as a watch
CES 2013 is getting all fitness fanatic on us and Fitbug's Orb gives you a Bluetooth tracking watch for less than £50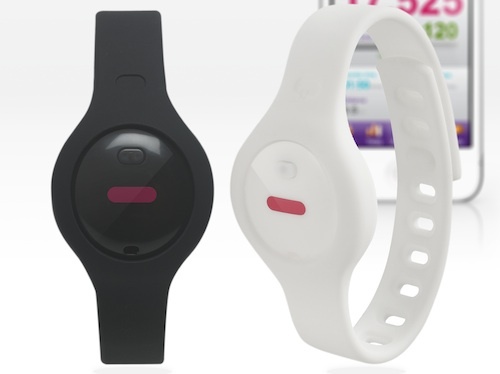 We have a lot of respect for any company that makes one of their reps jog on a treadmill to demonstrate its latest device. Jogging on a treadmill in a shirt and tie and in front of hundreds of tech journos, that is. But that's not the only reason we respect Fitbug – the British fitness start-up that's flying the flag for the UK at CES 2013 in Vegas and doing so in style. 
Fitbug's latest life-tracking gizmo comes in the form of the £45 Fitbug Orb, an activity and sleep monitor which you can wear with a wrist strap, an underwear clip or a sleep pouch. Made from splashproof materials, you'll have to resist popping the circular Orb straight into your mouth as at just 30mm in diameter, it looks like some kind of delicious, shiny Liquorice Allsort at first glance.
Inside there's Bluetooth to send all those fitness stats in real time to your iPhone, iPad or Samsung Galaxy S3 via the Fitbug app and you can crunch your steps taken, calories burned, distance covered, walking pace and sleep efficiency thanks to a three-axis accelerometer. In the "streaming" mode you can also use Fitbug's Walking Zone to find out if your walking at the right pace, as you're doing it.
The Fitbug website will act as your tough-talking, head-slapping personal trainer (only without all the tough talk and head-slapping) with weekly personalised targets, games and challenges – all for a monthly fee, of course.
The Fitbug Orb will come in white, black and pink when it lands in the US and UK in late spring 2013 plus Fitbug was also showing off a few more compatible health accessories like the Fitbug Wow scales and the Fitbug Luv blood pressure monitor.
Not just any gadget deserves a spot on Stuff's belt – or in our underwear for that matter – so we'll be pitting the Fitbug Orb against our current fitness darlings, the Fitbit Ultra and Fitbit Zip, very soon.
BodyMedia's Core 2 Armband could be the only fitness tracker you ever need
Pure reveals two additions to its Jongo music system lineup
2013 is the year of the bendy smartphone