Best fitness trackers 2023: Fitbit, Garmin, Withings and more
Runner? Swimmer? Cyclist? Swingballer? There's a fitness tracker out there for everyone. Except maybe the last one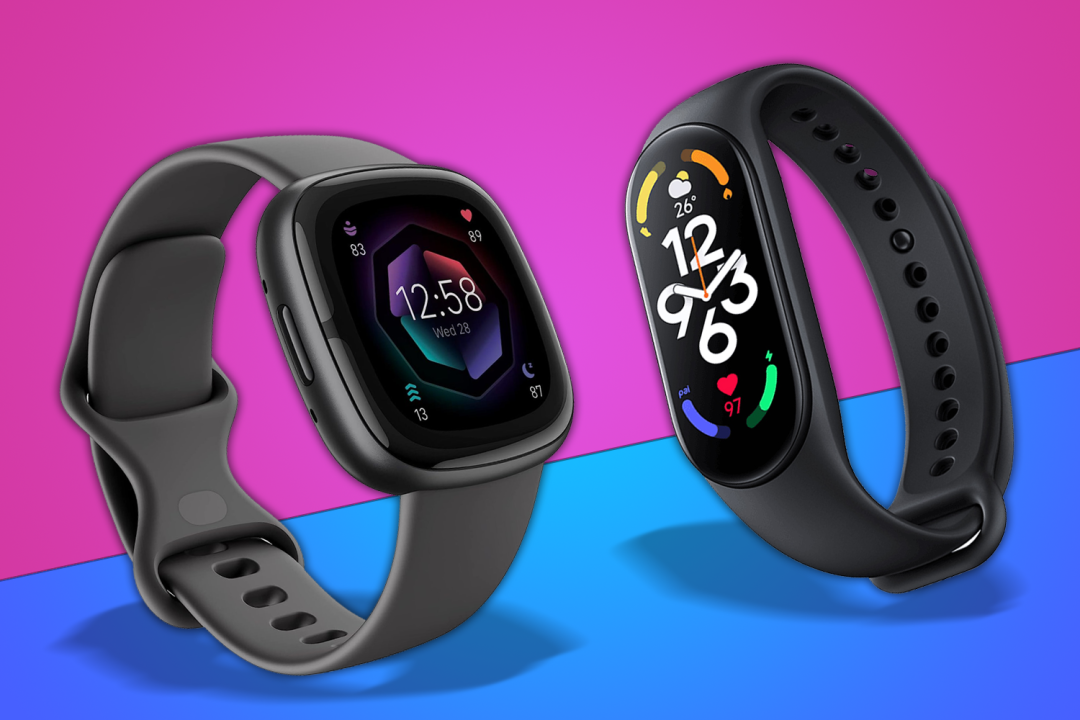 On the hunt for one of the best fitness trackers? Whether you want to track your runs in preparation for a marathon, or simply want an easy way to keep on top of general stats like daily steps, calories burned, and sleep data, there's a fitness tracker out there that's right for you.
There are, in fact, far too many, and sifting through them all can take up quite a bit of time. Luckily though, we've done all the hard work for you, by rounding up some of the best fitness trackers for all budgets. If you want to check out other fitness tracker articles, see best kids' fitness tracker and the best cheap fitness tracker as well as heart rate trackers.
Sit back, relax, and visualise all those sweet, sweet calories you're about to burn…
What's the best fitness tracker to buy today?
We think the Fitbit Charge 5 (check price) is the best fitness tracker for most people today. Combining a large screen, svelte design, and advanced health-tracking capabilities like stress management, it ticks all the main boxes (including GPS), for a reasonable price.
---
Other fitness tracker recommendations
Before we jump into the full list of the best smartwatches you can buy right now, here's a quick look at our three top picks:
---
The best fitness trackers you can buy today:
1. Fitbit Charge 5
The Fitbit Charge 5 is comfortably one of the best fitness trackers, combining a sleek and stylish design, along with a host of advanced health-tracking capabilities. The latter include stress management, sleep tracking, and heart rate monitoring.
With its built-in GPS smarts, it can track outdoor activities with precision too, making it an excellent tool for runners, cyclists, and hikers. Its battery life is also impressive, lasting up to a reasonable seven days on a single charge. Another benefit is its compatibility with both iOS and Android devices, which allows for seamless integration with a wide range of fitness apps.
While it lacks some features found in more expensive fitness trackers (such as music storage), it makes up for it with a more affordable price point, and generously-sized screen. Overall, the Fitbit Charge 5 offers excellent value for money for those who are looking for a reliable and accurate fitness tracker. Also check out our guide to the best Fitbit trackers and watches, too.
---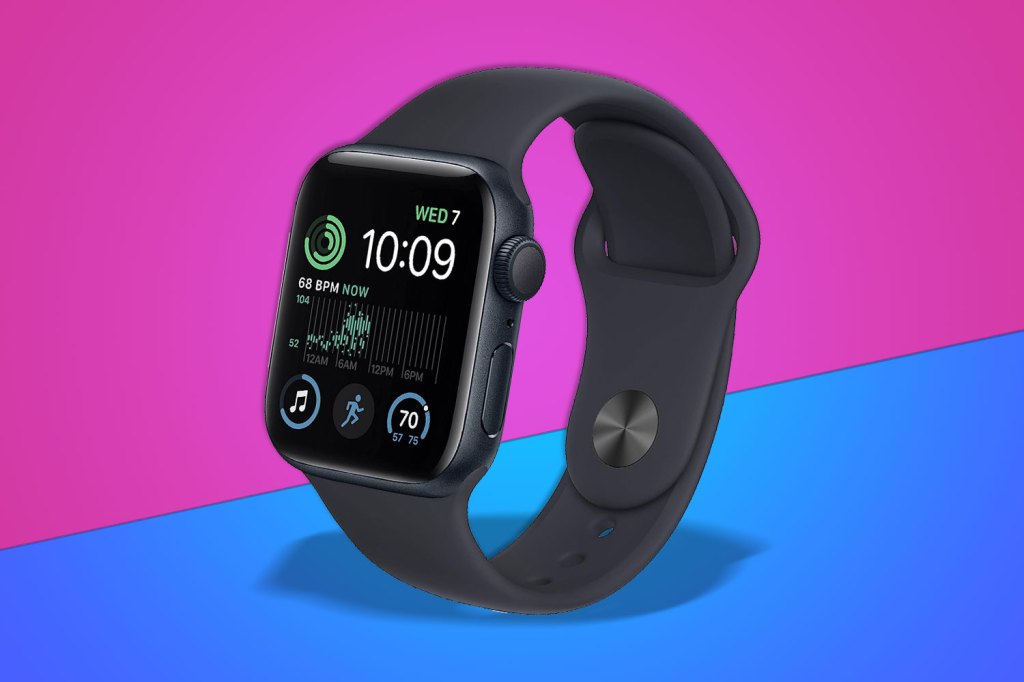 2. Apple Watch SE
It might be more expensive than most fitness trackers, but if you're an iPhone owner looking for a fitness-tracking smartwatch, then the Apple Watch SE (2022 model) is a no-brainer.
Serving up all the key Apple Watch features for a price that's more affordable than its Series 8 and Ultra brothers (despite featuring the same latest-gen processor), it has all the sleep, fitness, exercise and GPS- sports tracking you'll need to keep on top of things.
With a plethora of established apps and features at your disposal (including the ever-useful Apple Pay), you'll have the best of both worlds, for a rather tempting price.
---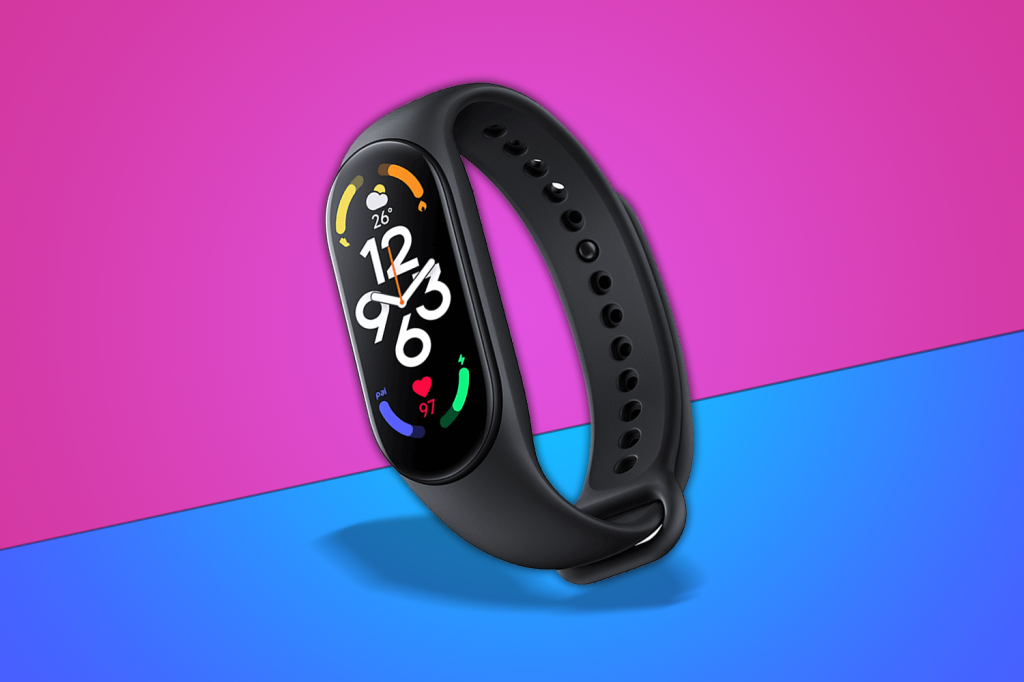 3. Xiaomi Mi Band 7
The Xiaomi Mi Band 7 is an affordable fitness tracker that's ideal for those on a tight budget. Despite its price, it still serves up commendable health and fitness tracking features. We're big fans of its minimalistic design and even bigger fans of its impressively long battery life — it can last up to a whopping 14 days on a single charge.
Affordability and longevity aside, it provides accurate tracking of daily activities, including sleep and steps taken. Naturally, at this price, it lacks advanced features found in more expensive fitness trackers, such as GPS tracking and personalised coaching, but considering the RRP, we'll let that slide.
Overall, the Mi Band 7 provides excellent value for money for those looking for a basic fitness tracker and is one of the best ways to kickstart your fitness journey.
---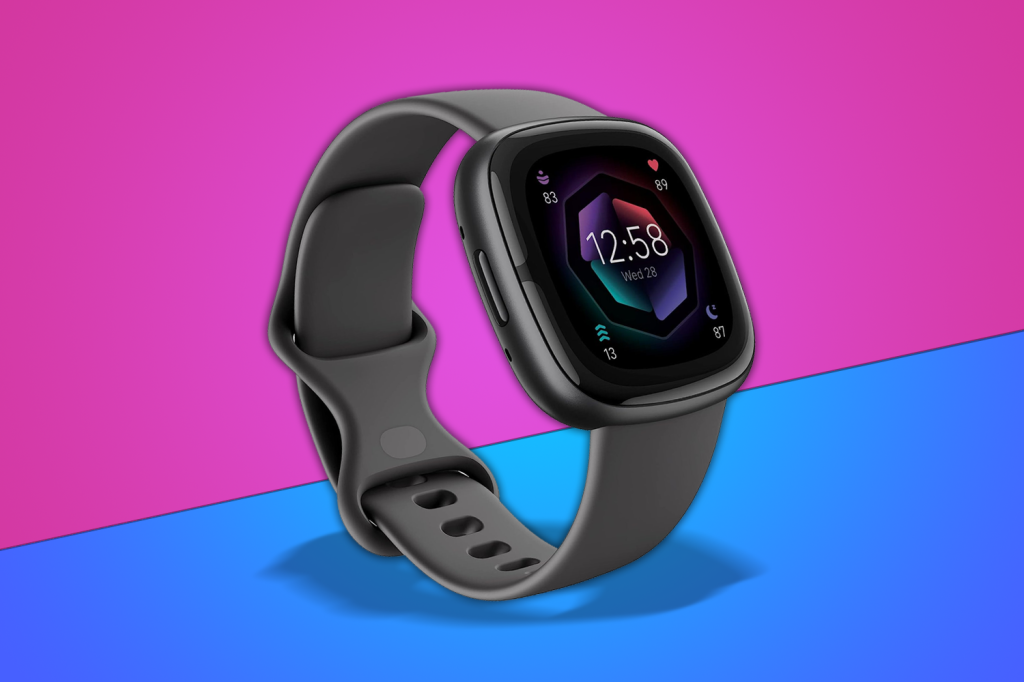 4. Fitbit Sense 2
The Fitbit Sense 2 is at the higher end of the company's lineup, both in terms of features, and budget. Its premium, metal design aside, there are a couple of features that propel it beyond most standard fitness trackers.
The first of these is a built-in EDA (electrodermal activity) sensor, which, in essence, measures how much you're perspiring. This data is then treated with Fitbit's specially designed algorithms, to determine your stress levels. Not only can it warn you when you're getting too stressed, but it can also suggest and take you through various breathing activities to help calm things down.
Other notable features include a temperature sensor, along with an ECG sensor for keeping tabs on your heart's rhythm and electrical activity, in addition to all the regular health and activity tracking you'd expect. If you can get past the lack of GPS and are happy with around six days of battery life per charge, then this could be the ideal stress-relieving choice for you.
---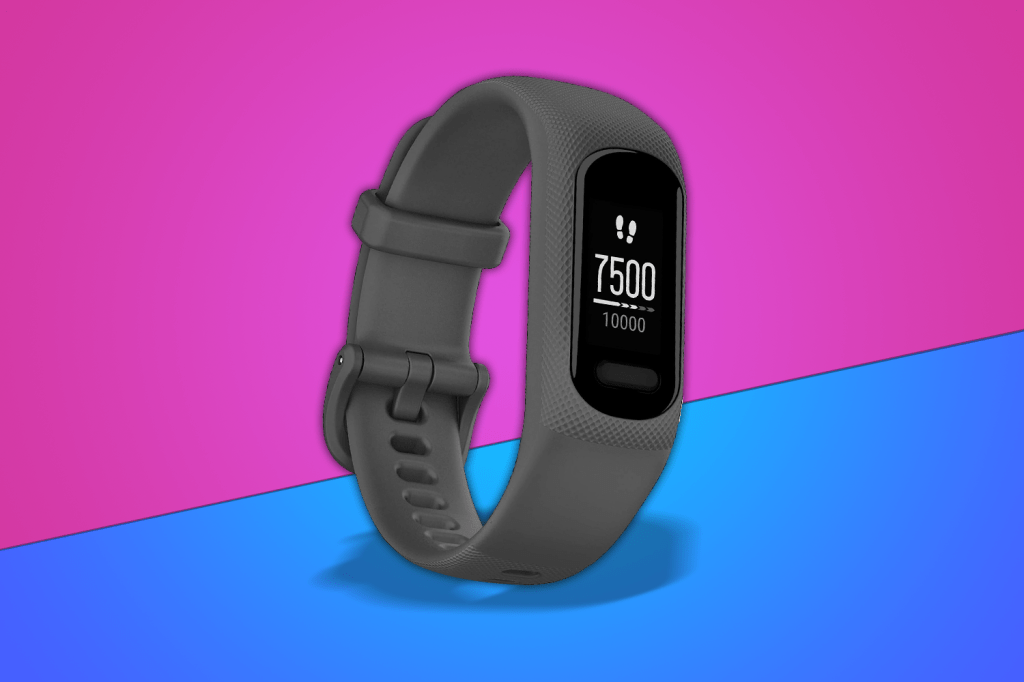 5. Garmin Vivosmart 5
If you're after Garmin's excellent fitness tracking app's features but don't want to spring for one of its pricey watches, then something like the Vivosmart 5 could be the ideal solution. It's pretty smart, as far as fitness tracking bands go, thanks to a pared-back design and textured rubber shell.
Feature-wise, it ticks most boxes, including the usual fitness and sleep-tracking skills, along with a pulse oximeter, stress tracker, and Garmin's body battery energy monitor. The addition of smartphone notifications and music controls also lends it some smarter functionality, without entering full smartwatch territory.
Battery life is decent, if not great, with around 7 days of use per charge on offer. If you're set on using Garmin's well-established app, then this could be one of the best entry points before potentially upgrading to something more fully-featured in future.
---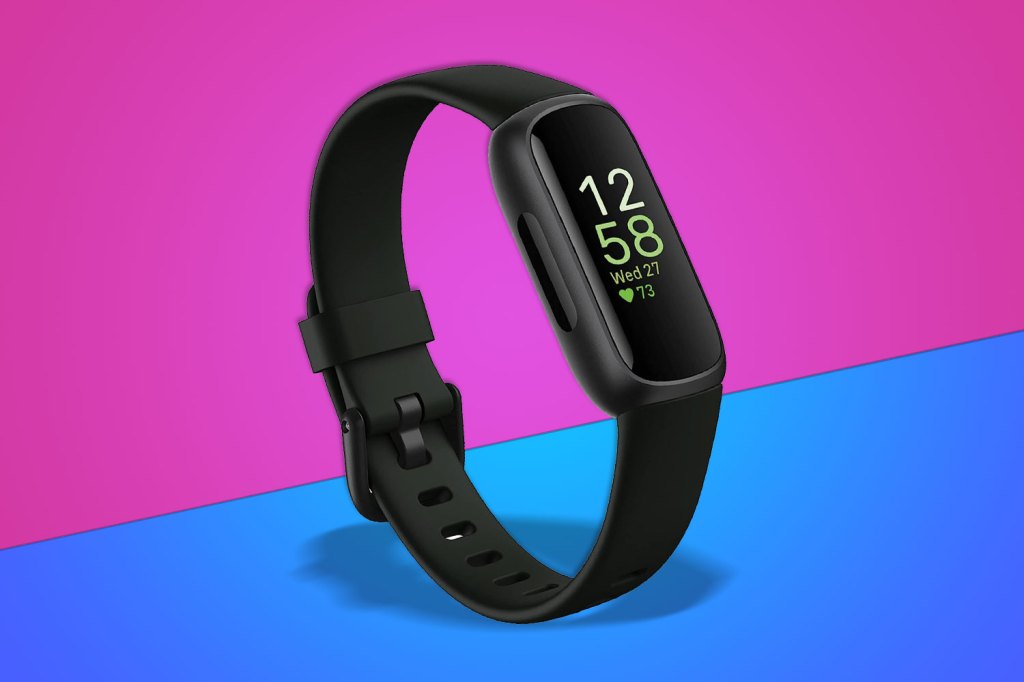 6. Fitbit Inspire 3
With a great battery life, minimal-yet-smart design, and a price that's at the more affordable end of Fitbit's lineup, the Inspire 3 has plenty going for it.
Sure, you won't get more advanced features like sweat-based stress tracking or GPS for phone-free runs, but if you want to enter the world of Fitbit's tried and tested ecosystem while tracking activities, sleep, steps and more, the Inspire 3 won't let you down.
---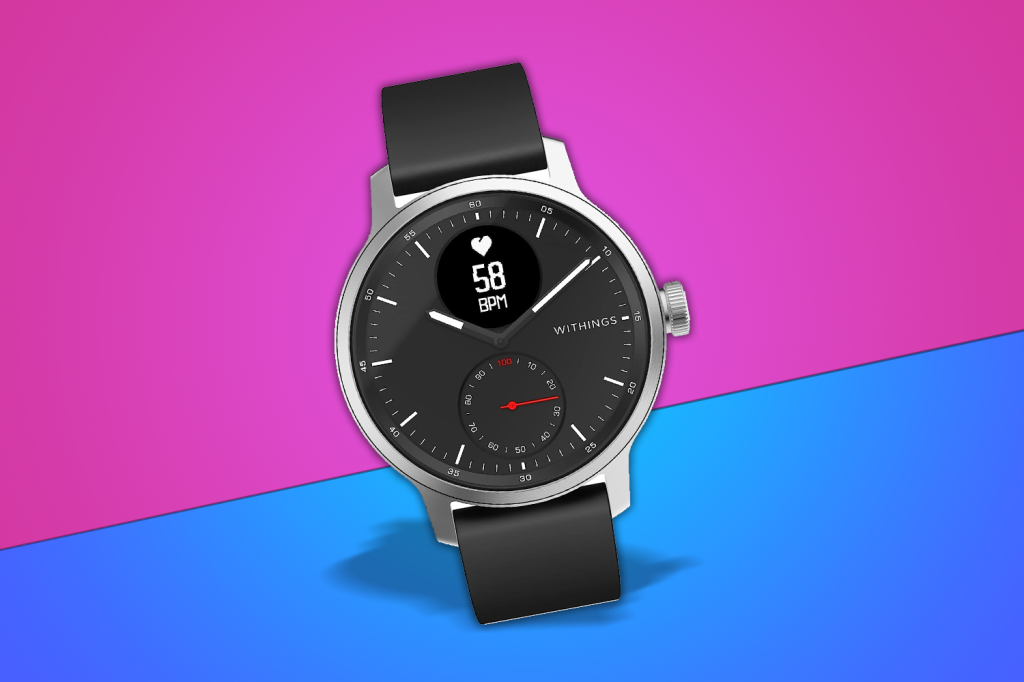 7. Withings ScanWatch
Withings' ScanWatch is a rather unique offering that blurs the lines between fitness trackers, smartwatches, and regular timepieces. Thanks to the combination of a regular analogue face and a built-in miniature display, it offers all the charm of a traditional watch, with advanced features including an ECG sensor, oxygen saturation detection, and sleep apnea detection. This unique combination makes it one of the best fitness trackers.
With sleep tracking, 24/7 activity tracking, heart rate tracking and more all included as well, it's the perfect watch for fitness fans who want a more traditional aesthetic on their wrist. And, thanks to the lack of a large display, it can last up to 30 days on a single charge too, embarrassing the rest of our picks on this list in the longevity department.
---
8. Huawei Band 7
The Huawei Band 7 is one of the cheapest fitness bands available from a known manufacturer, but you wouldn't know it by looking at it. With a smart, elongated appearance and large display, it looks far fancier than its price tag would suggest.
Its 1.47-inch AMOLED display is a beauty to behold, while its incredibly light 16g weight makes for a device that you'll barely feel. Features include blood oxygen monitoring and heart rate tracking, in addition to sleep tracking, 96 workout modes, and the ability to view notifications and weather updates.
Huawei reckons you can squeeze up to 14 days of use per charge in typical use cases, or 10 days if you're really pushing it. Both estimates are impressive, and at this price, we can't even complain about the lack of built-in GPS.
---
9. Oura Ring Gen 3
Want a fitness tracker but don't want to clutter your wrist and/or sacrifice your beloved traditional timepiece? Enter the Oura — a fitness tracker that's cleverly incorporated into an honest-to-goodness ring, letting you wear it on your finger of choice for unintrusive tracking.
Covering everything from sleep and heart rate, to steps and body temperature, it's one of the best solutions for minimalists who don't want an obvious smart device messing with their fashion Feng Shui.
Finally, if you're serious about getting fit, check out Stuff's guides to the best workout shoes for the gym, the best running shoes, and the best GPS watches.
How to choose the best fitness tracker for you
Overwhelmed by the vast choice of fitness trackers out there? Fear not, for Stuff's wearable experts are on hand to grace you with their expertise.
The first step is deciding on a form factor — we've gone mostly for more minimalist "band"-type trackers, as they're fitness-focused rather than offering all the apps, bells, and whistles served up by, say, some of the best Android smartwatches. That's not to say you can't opt for a smartwatch, mind. In fact, we've included the likes of the Apple Watch SE below as it's a great choice for iPhone users looking for fitness tracking and other smarts in one device.
For the most part though, you'll want something compact, thin, and light, with a smartwatch-beating battery life of around five days or more. Waterproofing is a must if you're swimming, and practically every fitness tracker is weather/sweat-resistant at the very least, for obvious reasons.
Built-in GPS is a bonus if you're looking to track outdoor activities without having to bring along your bulky smartphone, and other extras like music playback can come in handy for the same reason.
With most fitness trackers offering the same core experience — namely, steps counted, calories burned, heart rate, sleep tracking, activity tracking, and more, you'll want to decide on which brand you feel most comfortable with. Some fitness trackers offer more comprehensive stats for particular sports like swimming, and if you've already got a device from a particular brand, you may want to stay within their ecosystem so that you don't lose any of your existing app data.
If you're still set on a smartwatch though, then no problem. Simply read Stuff's guide to the best smartwatches, and you'll be golden.
---
How we review the best fitness trackers
We've used and reviewed countless fitness trackers over the years — since their very inception, in fact. We've tried and tested most of the products in this guide, and used a combination of our own experiences, specs, and reviews to pull together a list of what we believe to be the best fitness trackers for most people.
We've covered various form factors and budgets, and for more information on Stuff's rating and review process, feel free to read our page on how we test products.
---