Best Android smartwatch 2023: Samsung, Google, Huawei & more
The best Android-friendly timepieces to strap to your wrist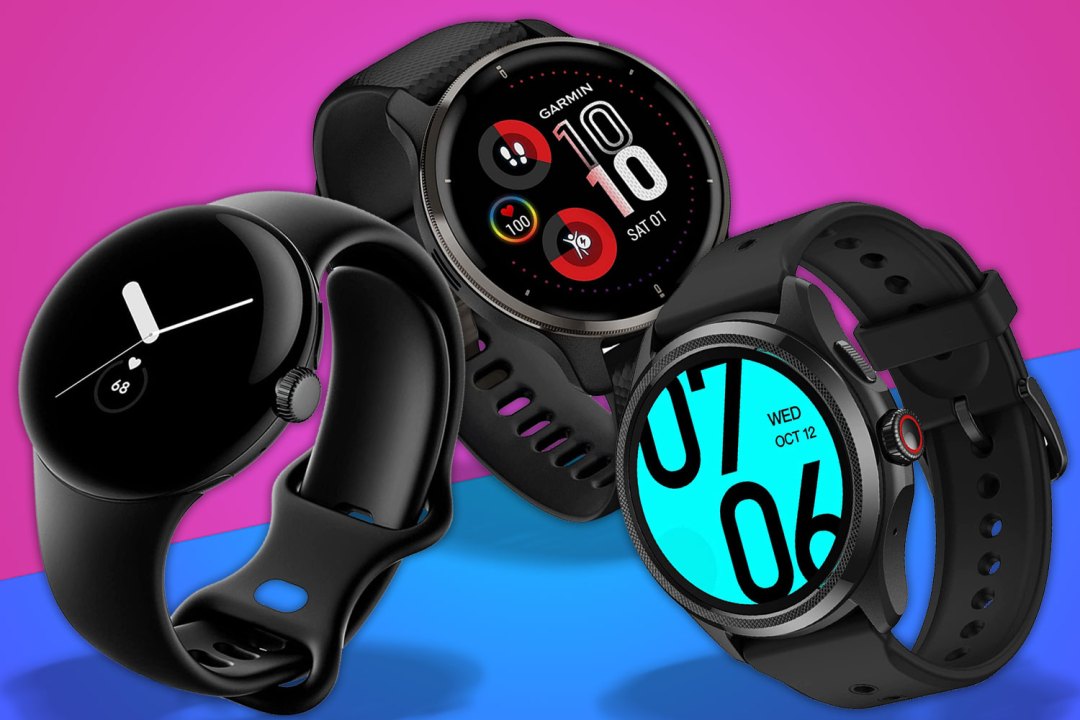 ---
Are you looking for the best Android smartwatch? You are? Then you're in the right place. We've rounded up some of the best smartwatches to pair with your Android handset, to save you the hassle of sifting through hundreds of different models.
From Wear OS-powered smartwatches, to smart fitness trackers and everything in between, these are the best Android smartwatches this year.
If you're looking for something a little lighter, you can check out Stuff's guide to the best fitness trackers.
What is the best Android smartwatch?
We think the Google Pixel Watch (check price) is the best Android smartwatch you can buy. Google's Pixel Watch is a smartwatch designed and forged directly from the labs of the Big G itself. With its eye-catching, minimalist styling and easy-to-use interface, the Pixel Watch is comfortable to wear and use.
Other smartwatch recommendations
Before we jump into the full list of the best Android smartwatches, here's a peek at three other top picks:
The best Android smartwatches you can buy today: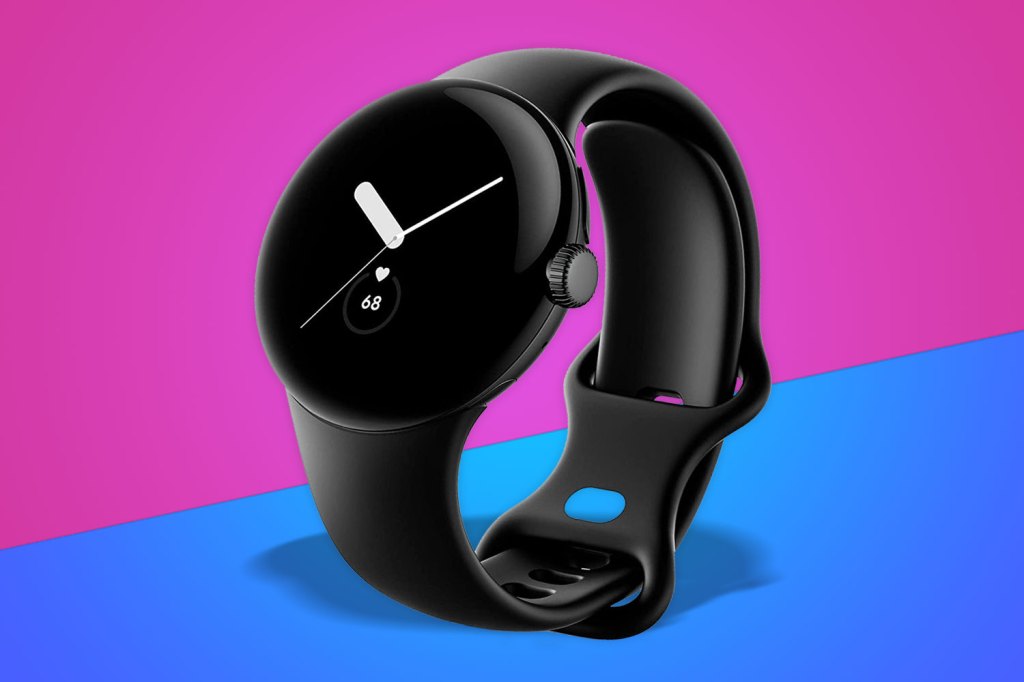 1. Google Pixel Watch
Android purists, take note. Google's Pixel Watch is a smartwatch designed and forged directly from the labs of the Big G itself. With its eye-catching, minimalist styling and easy-to-use interface, the Pixel Watch is comfortable to wear and use. Given Google's acquisition of Fitbi, comprehensive FitBit-powered health tracking is a welcome feature too.
It's not perfect, mind. Battery life could be better, and the bezels might be a little on the thick side, depending on your design preferences. But if want an Android-friendly smartwatch with a modern design, this is definitely one of the best Android smartwatches around.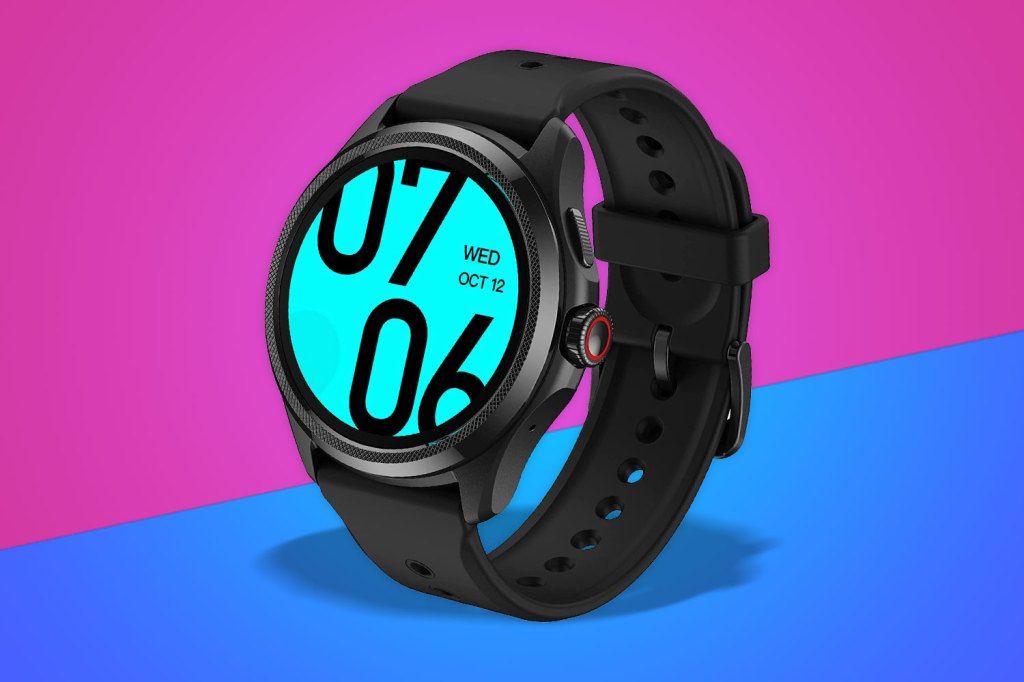 2. TicWatch Pro 5
The TicWatch Pro 5 is one of the best smartwatches for numerous reasons. For starters, it's the first smartwatch to feature Qualcomm's Snapdragon W5+ Gen 1 platform, making it one of the most powerful offerings in the world right now.
Nippiness aside, this Wear OS-powered smartwatch also delivers on the all-important battery front too, with a 628mAh battery promising up to 80 hours of use per charge. It can top itself up from 0-65% in just 30 minutes as well, which is much faster than most.
With a clever low-power display overlaid on top of a punchier OLED screen, a rotating crown for slicker controls, and all the health/fitness tracking and smartwatch features you'll need, the TicWatch Pro 5 ushers in a new generation of Android wearables. The bar has been set.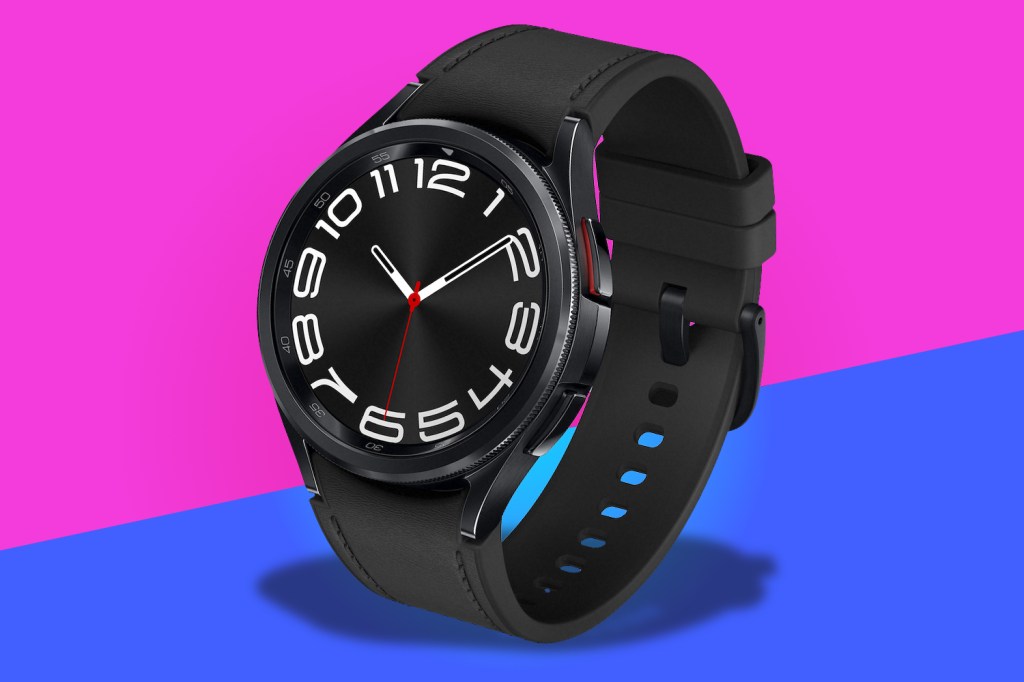 3. Samsung Galaxy Watch 6 Classic
It's great to see the Watch 6 Classic return after skipping out on the previous generation. It brings back some welcome variety to the line-up, and the rotating bezel remains a satisfyingly slick way to interact with WearOS.
It's not dramatically different from the regular Watch 6 style-wise, and commands a higher price, but the larger screens give it greater wrist presence. Larger batteries also mean more time between charges, and extensive fitness tracking options will please regular runners as well as casual exercisers.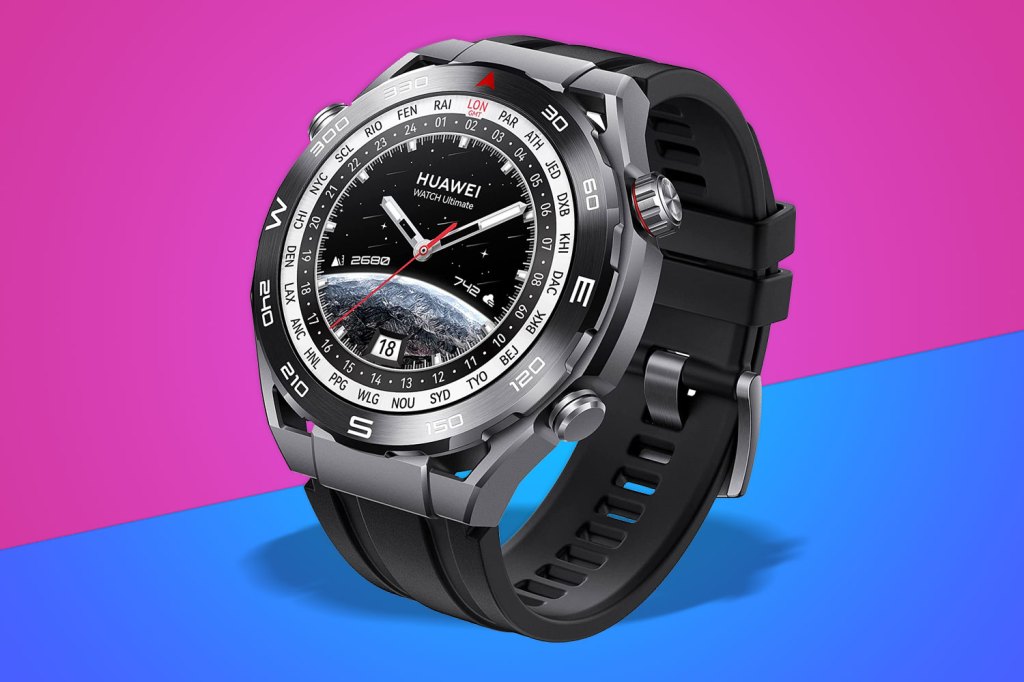 4. Huawei Watch Ultimate
The word ultimate gets thrown around a little too lightly, but Huawei's premium timepiece appears to earn its moniker. It's forged from zirconium-based liquid metal, for a start, lending it a hardy composition that's resistant to corrosion. This, coupled with the sapphire dial covering the generous 1.5in AMOLED screen, make it an ideal choice for divers. Oh, and the 100m water resistance doesn't hurt either.
With up to 14 days of use per charge and everything you'd expect in the health and fitness-tracking department (including particularly impressive ECG analysis, arterial stiffness detection, and more), it's an expensive option that's worth jumping through the initial hoop required to download Huawei's Health app. Shame about the lack of contactless payments though.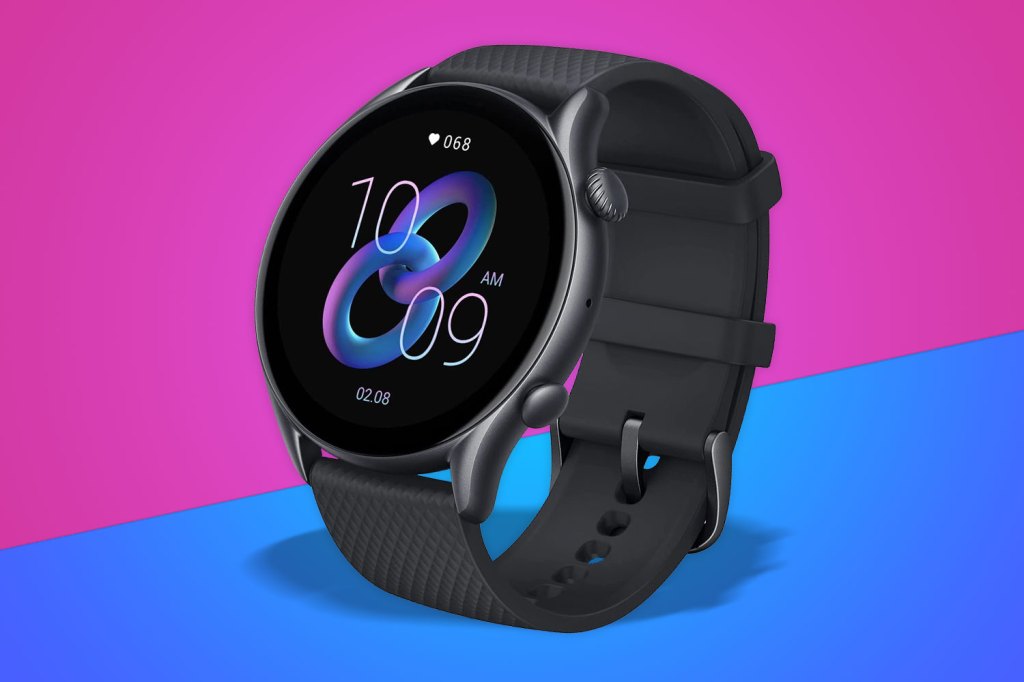 5. Amazfit GTR 3 Pro
Probably the top budget option on our list, the GTR 3 Pro is one of the best smartwatches for the simple fact that it offers plenty of functionality and specs for a price tag that's more palatable than most of the competition.
From a large 1.45in AMOLED screen, 150+ sports modes, bloody-oxygen saturation, sleep tracking, heart rate tracking, and more, it nails the basics while retaining a waterproof build and Bluetooth pairing for music and calls too. Not bad at all, considering the price.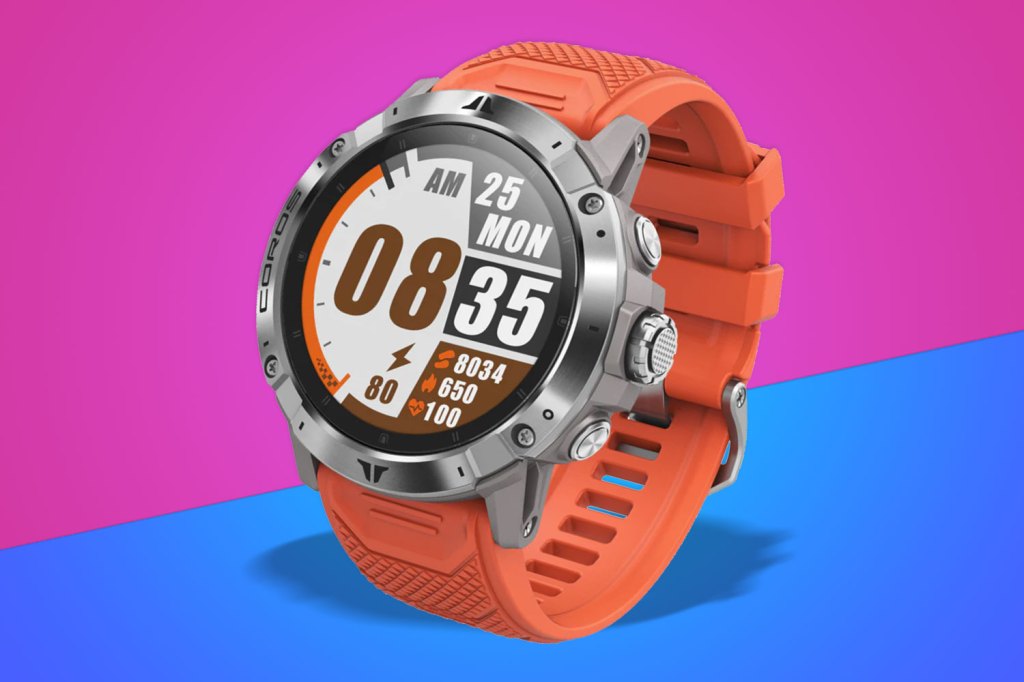 6. Coros Vertix 2
The Coros Vertix 2 isn't a smartwatch in the traditional sense. There are no contactless payments, or all the apps you'd find on a Wear OS watch. But it does support notifications and music streaming over Bluetooth, and has an app for keeping on top of the settings, stats, and functionalities it offers.
With an up-to 60-day battery life, its stamina is at the top end of the list, and it's got serious outdoor capabilities too, with multiple GPS standards and all manner of tracking capabilities built in.
If you're after a formidable watch for tracking your health and all manner of sports and fitness pursuits (with basic smartwatch functionality thrown in for good measure), this is a solid, albeit pricey, option.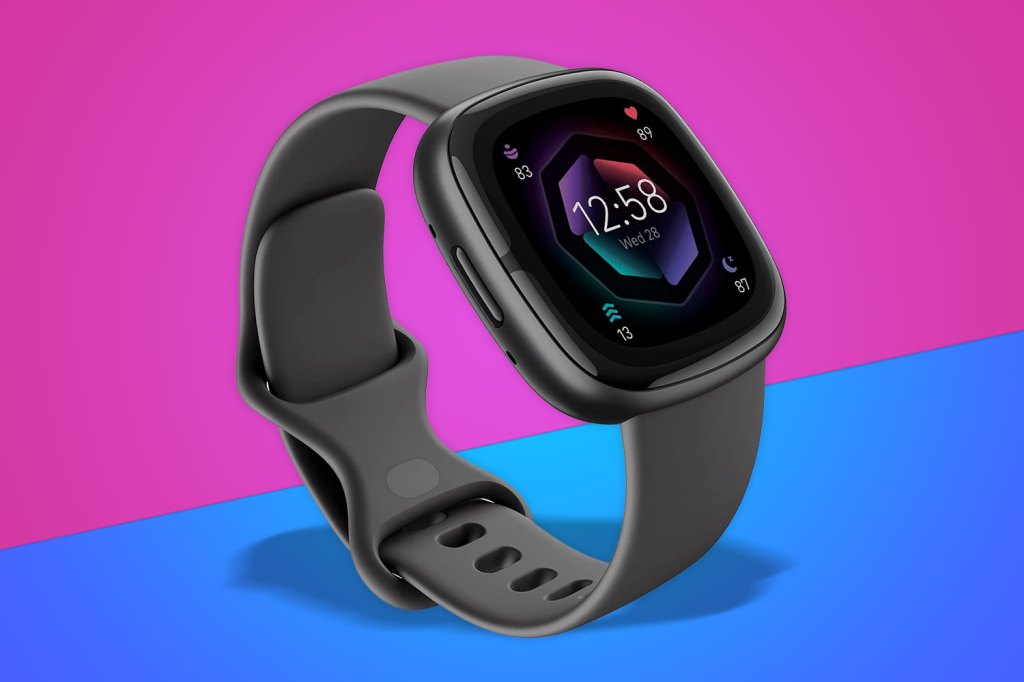 7. Fitbit Sense 2
The Sense 2 also falls into the category of a very smart, if not genius-level smartwatch. While it lacks all the apps and features you'd find in something running Wear OS or watchOS, it does support contactless payments via Fitbit Pay ( though not all banks are supported).
It does deliver notifications directly to your wrist though, and remains one of the best fitness trackers around, especially thanks to an EDA sensor which measures your stress levels before letting you actively work on reducing them.
Its smooth, rectangular pebble-like shape is a far cry from that of a traditional watch, but this also lets it stand out from most rivals, while the build quality itself looks and feels premium.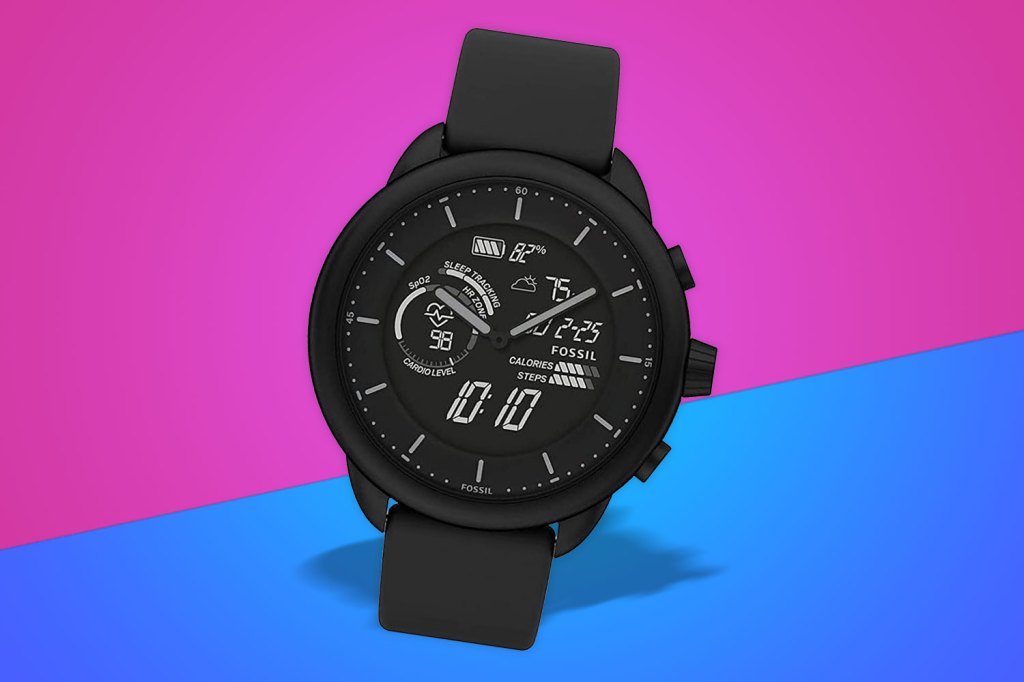 8. Fossil Gen 6 Wellness Edition
It might not be running the latest Android smartwatch processor (much like its Skagen cousin below), but the Fossil Gen 6 Wellness Edition will likely win you over with its sleek looks alone.
Resembling a traditional watch more closely than quite a few of our other picks, its power-sipping E-ink display bestows it with more than four weeks of use per charge.
Despite this, it still manages to cover all the functionality you're likely to need, including notifications and alerts, heart rate, sleep, and fitness tracking, built-in Alexa and, well — did we mention the four-week battery life?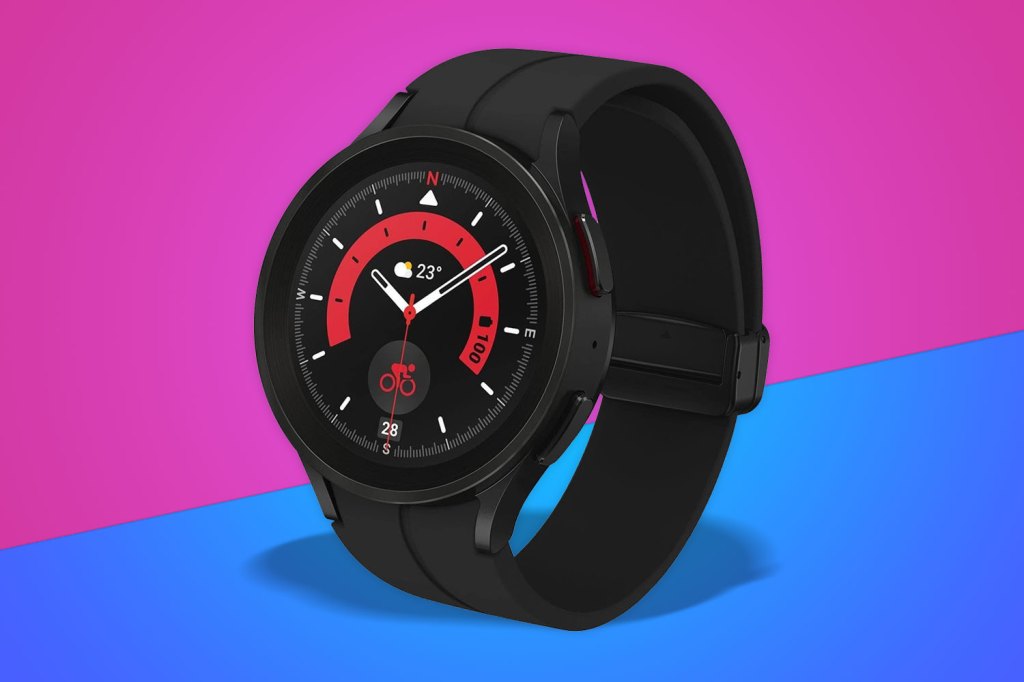 9. Samsung Galaxy Watch5 Pro
While the more affordable Samsung Galaxy Watch5 is a great smartwatch and worth considering, the Watch5 Pro serves up a few more premium features that might warrant the extra cash, depending on your needs.
Standout features include some of the most advanced wearable health and fitness sensors currently available. One of these is a bioimpedance sensor which lets you measure things like your body fat percentage, for a more accurate look at your training progress. There's also a thermometer, along with the usual heart rate, sleep, and fitness tracking sensors as well.
Battery life also impresses, with up to three days offered between charges, depending on use. You might want to check out the previous generation Watch4 Classic if you miss the physical rotating bezel, but for most users, the Watch5 Pro is the more fully-featured choice.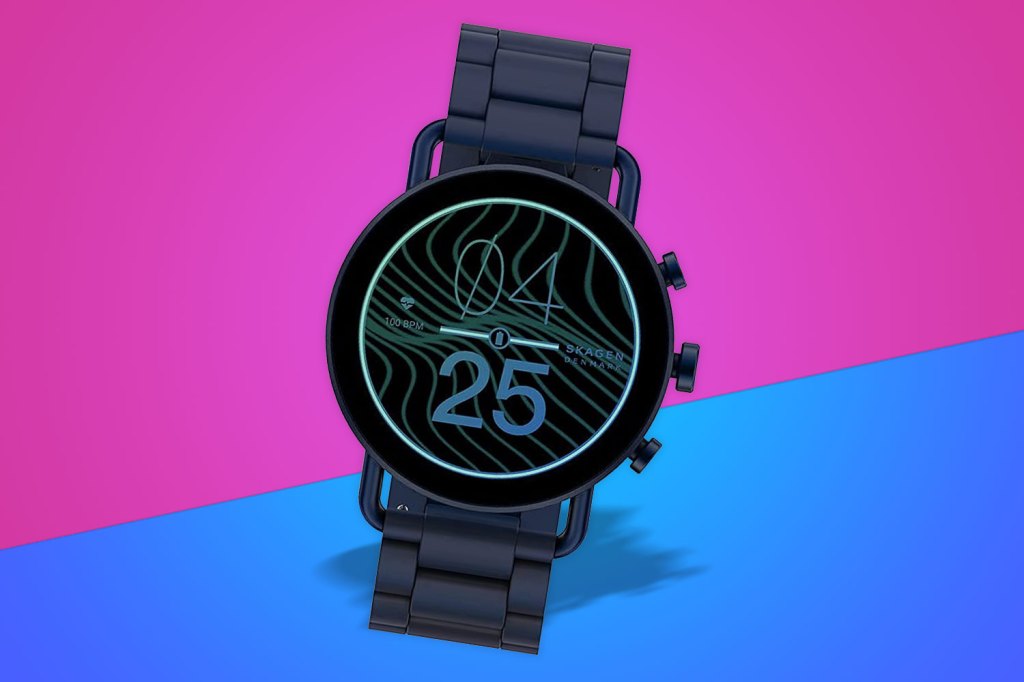 10. Skagen Falster Gen 6
Skagen's Falster Gen 6 is, in our opinion, one of the best-looking Wear OS smartwatches out there, blending tech and traditional design together to form a piece you'd be proud to wear.
Looks aside, it has some clever tricks up its sleeve too, the most notable of which is its ability to reach 80% charge in just 30 minutes.
With all the Wear OS apps at its disposal (ranging from Maps and Spotify, to contactless payments, fitness tracking, and more), its one-day battery life is the only thing that might let you down. Then again, pop it on charge while you're having a shower, and it should have enough to go another day. Sorted.
Now check out Stuff's guide to the best Android phones to go with your new Android smartwatch.