Best Fitbit 2023: Fitbit smartwatches and fitness trackers reviewed
These are the best Fitbits to buy right now — wearables to help track your steps, calories, activities and sleep
Looking for the best Fitbit for you? We don't blame you. Fitbit makes some of the most popular smartwatches and best fitness trackers out there and there's a whole bunch of reasons why they are still the best to have on your wrist to track things like your daily steps, sleep and generally get a better sense of your health and fitness.
Now under the ownership of Google, Fitbit remains firmly (for now at least) in the business of building wearables that motivate you to get healthier, fitter and stronger, whether you're young or old.
Fitbit's family of trackers and smartwatches is a reasonably big one, with some coming in pricier or cheaper than others. If you're sold on a Fitbit of some kind, but not sure which one is going to be the best fit for you, we've tested all of the latest Fitbit devices, finding out their strengths and weaknesses to help make that decision between them a much easier one.
What is the best Fitbit?
We think the Fitbit Versa 3 (check price) is the best Fitbit for most people. Fitbit's older generation Versa smartwatch doesn't hugely miss out on what's new on the Versa 4 and still offers a great core tracking and smartwatch experience, minus the extra health smarts you get on the pricier Sense.
---
Other Fitbit recommendations
Best cheap Fitbit: Fitbit Inspire 3 (check price)
If you want Fitbit fitness tracking without spending big bucks, the Inspire 3 will give you a great core experience. It's lightweight and very comfortable to wear, too.
Best Fitbit for heart rate tracking: Fitbit Sense (check price)
A Fitbit that you can get a good, reliable fit at all times is key and the Sense offers that. It also features an ECG, an infrared-based SpO2 sensor and a temperature sensor.
Best Fitbit for sleep tracking: Fitbit Charge 5 (check price)
All Fitbits offer strong sleep tracking support, but if you want one that feels comfortable and unobtrusive to wear to bed, then the Charge 5 is one that best fits that profile.
The best Fitbits you can buy today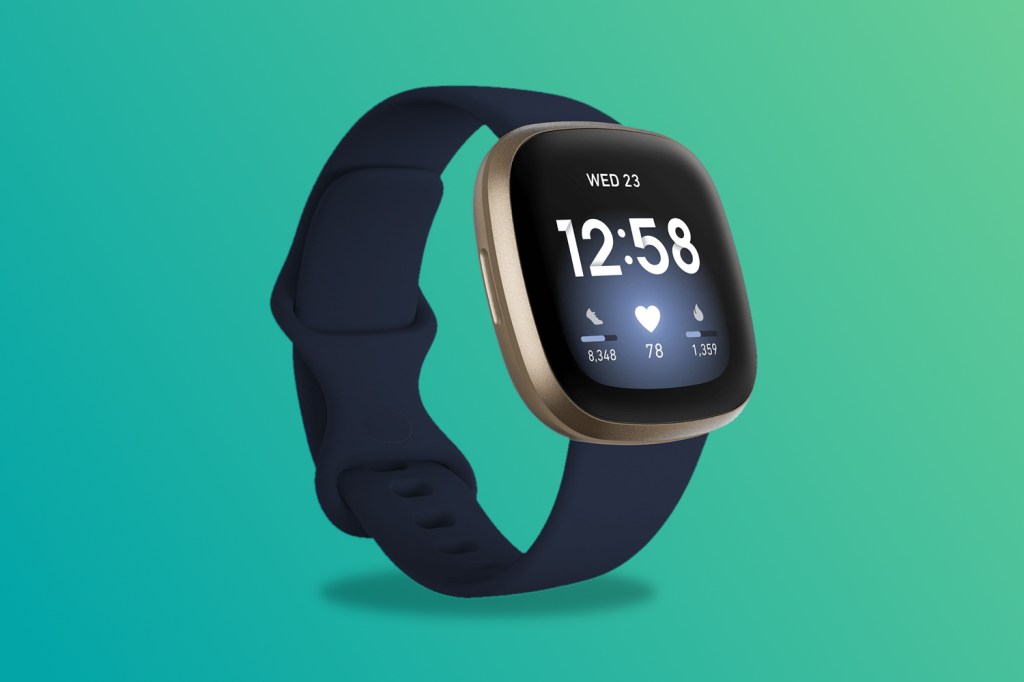 1. Fitbit Versa 3
Stuff Says…
The Versa 3 is the best Fitbit smartwatch that doesn't hugely miss out on features included on the newer Versa.
Tech spec:
Platform – iOS and Android | Waterproof rating – 5ATM | Display – AMOLED | Heart rate sensor – Yes | Blood oxygen sensor – Yes | GPS – built-in | Battery life – 6+ days
While the Fitbit Versa 3 has now been succeeded by the Versa 4, it's not a huge deal different and you can pick up its predecessor with similar features for less money, which makes it the smart buy. In other words, it's still one of the best Fitbit in 2023, despite having a newer model.
You do miss out on the now reinstated physical button, but you do get the same-sized case, display and a removable strap that makes it nice and easy to switch up the look from sporty to formal and vice versa.
Features-wise, it's giving you all of those key Fitbit goodies like easy to glance at activity tracking stats, reliable sleep tracking and Fitbit's PurePulse heart rate sensor technology, which is better suited to capturing resting heart rate data than it is during exercise.
There's built-in GPS that works best for tracking shorter outdoor activities and it does include automatic exercise recognition support to pick up when you get moving.
While you're not getting the best smartwatch out there, it does handle things like displaying notifications well and it has Amazon Alexa on board that performs as a pretty useful smart assistant compared to most other smartwatch assistants.
It doesn't have the best battery life you'll find on a Fitbit, but it's more than capable of lasting a week, which drops to a few days with the screen always-on. Ultimately, if you want the best Fitbit smartwatch, this is the one to get.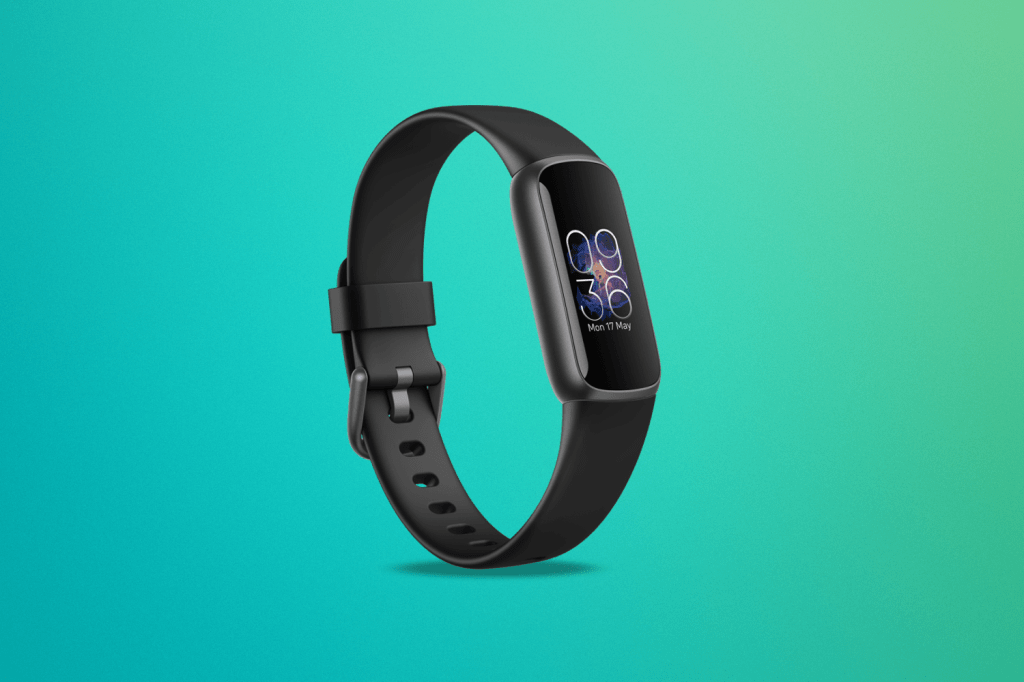 2. Fitbit Inspire 3
Stuff Says…
Fitbit's most affordable fitness tracker is great to have around if you care about counting steps, monitoring resting heart rate and taking a comfortable tracker to bed.
Tech spec:
Platform – iOS and Android | Waterproof rating – 5ATM | Display – AMOLED | Heart rate sensor – Yes | Blood oxygen sensor – Yes | GPS – connected | Battery life – Up to 10 days
The Fitbit Inspire 3 is the most affordable member of the Fitbit clan and makes some significant design changes from previous Inspires to make it a much nicer wearable to live with.
The main being the introduction of an AMOLED touchscreen display, which isn't the largest you'll find on a Fitbit device, but does make checking activity tracking progress a much nicer thing to do now.
The aim of the Inspire 3 is to give you those Fitbit tracking staples like counting steps, nudging you when you're not active and delving deep into sleep as well, and that's where it excels. Especially when it's such a light and comfortable tracker to take to sleep and wear all day.
It does make room for a heart rate monitor, which can serve up insightful metrics like resting heart rate and also gives you access to more exercise-centric insights like unlocking Active Zone Minutes and seeing your Cardio Fitness Score. An infrared sensor means there's the ability to track blood oxygen levels at night to offer further wellness insights.
It gives you automatic exercise recognition support and will track pool swims in a basic fashion, but you're not getting any onboard GPS. Battery life maxes out at 10 days and drops to a week with the screen on 24/7, but there's certainly more good than bad here overall and the Inspire 3 is finally an affordable fitness tracker that's worth having on your wrist.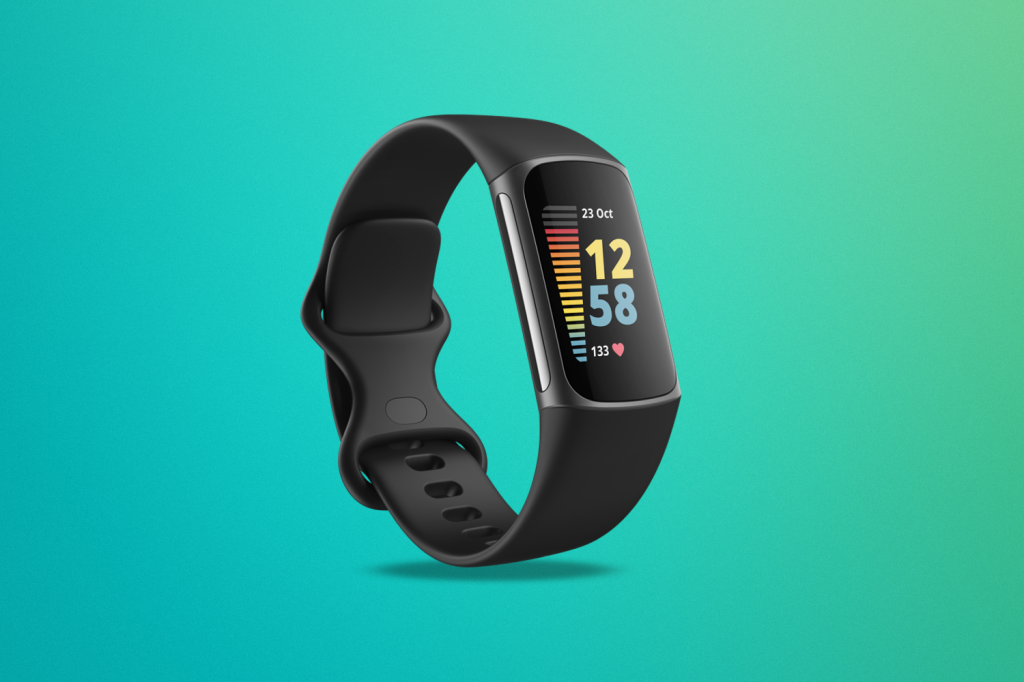 3. Fitbit Charge 5
Stuff Says…
The Charge 5 is a feature-packed fitness tracker that's a better fitness and health companion than a sports tracking one.
Tech spec:
Platform – iOS and Android | Waterproof rating – 5ATM | Display – AMOLED | Heart rate sensor – Yes | Blood oxygen sensor – Yes | GPS – Yes | Battery life – Up to 7 days
The Charge 5 is the halfway house between Fitbit's fitness tracker and smartwatches. It gives you plenty of what you get on its Versa and Sense smartwatches, but sticks those features in a more band-like form.
Along with all of Fitbit's usual solid activity and sleep tracking features, the Charge 5 is the only Fitbit fitness tracker with built-in GPS, which isn't best in class, but does mean being less reliant on your phone to track outdoor runs and rides.
On the health tracking front, it manages to squeeze in the ECG sensor that's included on the pricier Sense and Sense 2, letting you take measurements that can be used to help detect the serious heart health disorder atrial fibrillation.
Fitbit also includes its Fitbit Pay contactless payment support, the ability to quickly track down your phone and additional features like Daily Readiness Scores to assess your preparation for the day ahead – if you sign up to Fitbit Premium.
If you don't want a smartwatch but like the idea of having more of the features found on Fitbit's pricier smartwatches, then that's where the Charge 5 comes into its own.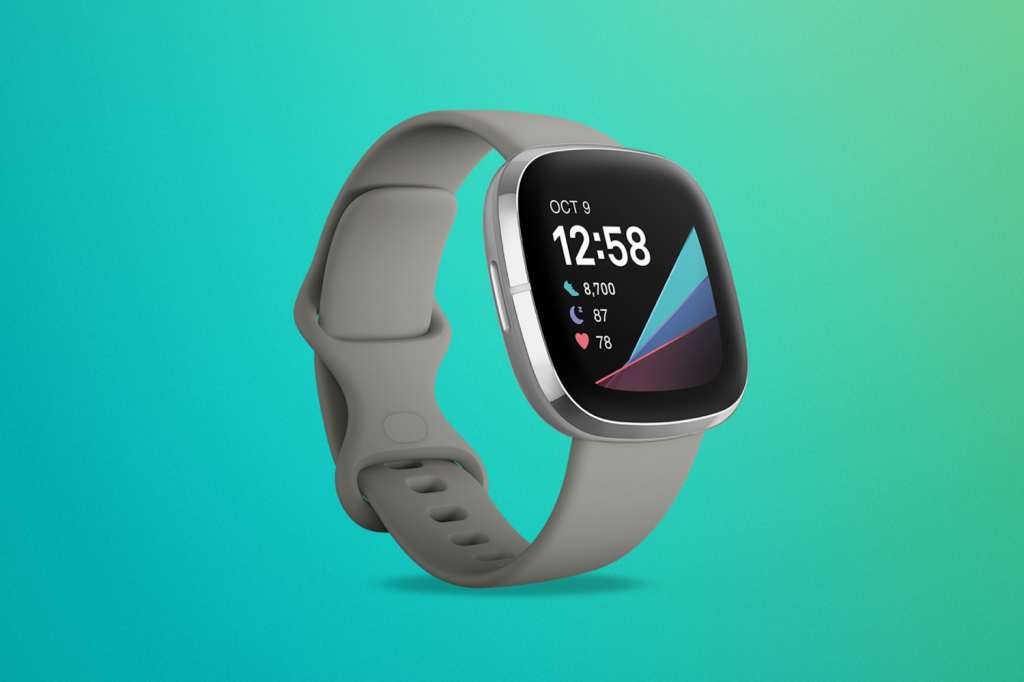 4. Fibit Sense 2
2020's Fitbit Sense was the first smartwatch with an EDA sensor, meaning it could monitor stress and advise you accordingly. In 2022, the brand released a second-generation watch, dubbed the Fitbit Sense 2. Boasting the same ECG app and on-wrist skin temperature sensor, plus all-day heart rate, activity tracking and GPS, the Sense 2 has even more specs to impress in 2023.
Styled like its first-generation counterpart, the Sense is skinned in aluminium and silicon. Surprisingly slim and light, it's also simple to switch straps. Less handy is the single capacitive button under the left bezel: it's awkwardly placed and too easy to accidentally press.
Up front is a same-size 1.58in AMOLED display. Deep blacks and vibrant colours make up for sizeable bezels, and Fitbit has worked on its raise-to-wake feature – a major first-gen bug bear. However, it hasn't solved the problem of lag between swipes, with stuttering software on the new watch. You'll get the most meaningful feedback via the smartphone app, especially when it comes to stress levels – although mindfulness sessions are reserved for Fitbit Premium subscribers.
Fitbit still trails Apple when it comes to apps (there's no offline Spotify), but the Sense 2 does a solid job on smartwatch duty. Alexa is there, as well as Fitbit Pay, plus notification support. Add a six-day battery life (achievable even with 24/7 tracking) and the Sense 2 shapes up as a buggy but well-rounded health and fitness assistant, albeit not too different from the original device.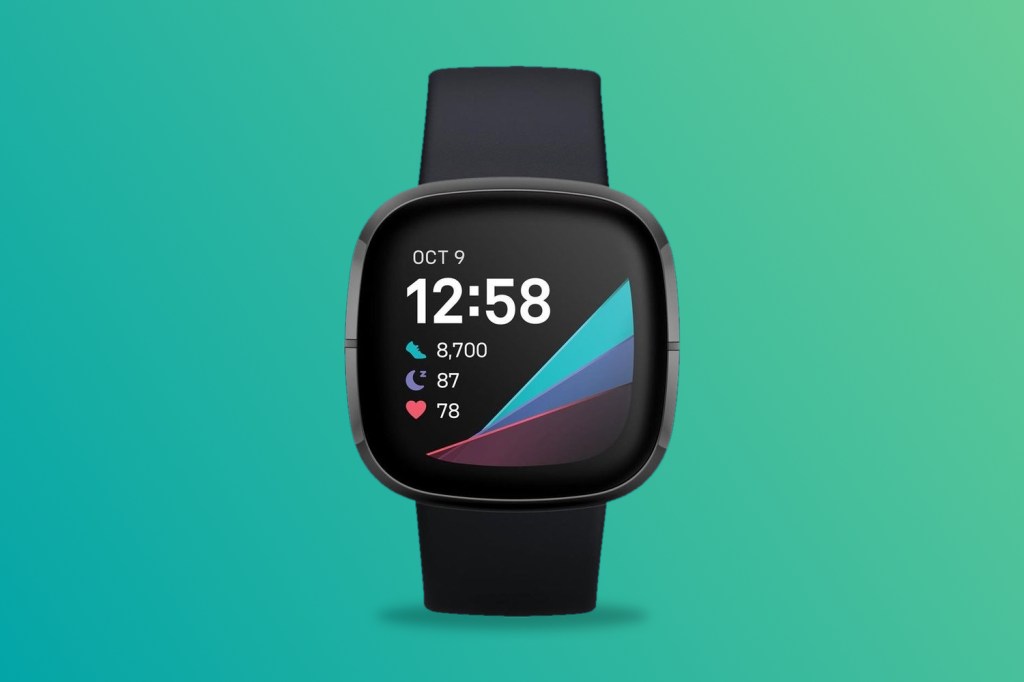 5. Fitbit Sense
Stuff Says…
The Fitbit Sense is the Fitbit smartwatch to buy if you care about keeping a close on serious health issues.
Tech spec:
Platform – iOS and Android | Waterproof rating – 5ATM | Display – AMOLED | Heart rate sensor – Yes | Blood oxygen sensor – No | GPS – Yes | Battery life – 6+ days
Like the Versa, there is now a newer Sense 2, but there doesn't really feel like there's enough of a reason to spend more on the newer Sense when the original offers a largely identical experience.
It matches the Versa in looks, level of durability and the type of AMOLED display you can expect to stare down at as well. It mainly lacks Fitbit's new cEDA sensor to continuously track the body's response to stress and doesn't have a physical button.
It does still have an EDA sensor to take on the spot stress measurements and you still get an ECG, optical heart rate sensor and infrared-based SpO2 sensor to offer plenty of health metrics. There's also a temperature sensor that captures temperature during the night to boost those health insights.
All of the same smartwatch features found on the Versa and Sense 2 are in place including the choice of Google or Amazon smart assistants and the ability to take calls from the wrist. The Sense is the Fitbit you want if you care about health tracking and prefer a bigger screen compared to the similar support set you'll get on the Charge 5.
6. Fitbit Luxe
Stuff Says…
Fitbit's most attractive wearable gives you those great Fitbit tracking staples that prioritises wrapping those features as opposed to smartwatch ones in an sleek body.
Tech spec:
Platform – iOS and Android | Waterproof rating – 5ATM | Display – AMOLED | Heart rate sensor – Yes | Blood oxygen sensor – Yes | GPS – connected | Battery life – Up to 5 days
The Fitbit Luxe is the Fitbit fitness tracker that looks least like a fitness tracker. That's because Fitbit has sought to give it the kind of slim profile, stainless steel case and swappable bands that achieve that more attractive look.
It also finds rooms for a vibrant AMOLED screen and sensors like Fitbit's PurePulse optical heart rate sensor and infrared sensors to deliver SpO2 tracking during sleep to add to its reliable abilities to track activity and sleep.
You'll probably be surprised to find it can track outdoor exercise as long as your phone is nearby to do it accurately and it does offer features like Active Zone Minutes to show you when you worked out to your maximum effort and offers Daily Readiness Scores through Fitbit Premium to better understand when you should exercise at your hardest.
Fitbit keeps to the basics when it comes to smartwatch features, with notifications coming up a little cramped on that small screen, but if you value Fitbit's software and like the idea of having it in a stylish design, that's what the Luxe delivers.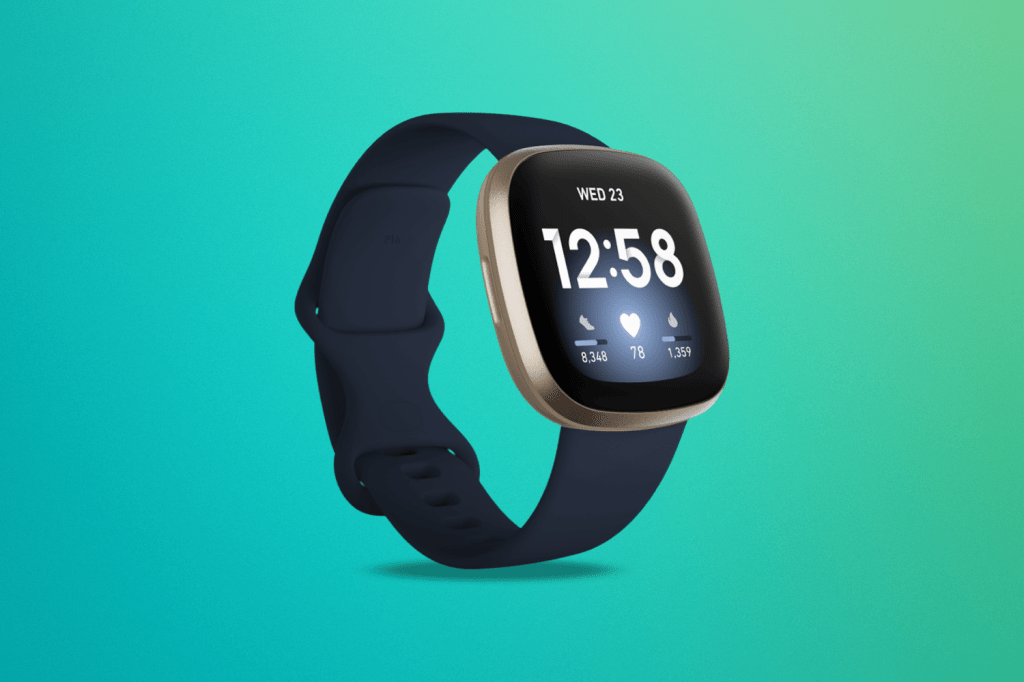 7. Fitbit Versa 4
More of a clever fitness tracker than a full-fat smartwatch, the Versa 4 improves on a few – but not all – of the Versa 3's shortcomings, and throws in a heap of new Google apps. Chief among the upgrades is the addition of 20 new workout modes, bringing the total to 40 for whatever gets you sweating the best.
The Versa 4 can still track location and distance data in real time with GPS, in addition to SpO2, heart rate and 24/7 activity monitoring. You'll find the same Sense 1.58in AMOLED display as the Versa 3 and Sense 2, which is tried and trusted. Which is handy, given that there's more to see and do with it thanks to new Google apps such as Maps and Google Pay. Battery life is solid at six days, although that will drop to two if you set the screen to always-on. Charging, however, is a little quicker, taking just 12 minutes to deliver a full day of battery life.
Because it apes the shell of the Sense 2, it also suffers from a few of the same niggles, including the tricky button under the left bezel. It also does without the Sense's EDA sensor – but costs quite a lot less because of it. As requested by many Versa 3 users, the physical side button is back, bringing easier functionality with fewer taps.
While it's first and foremost a fitness watch, the Versa 4 is still a smart ticker. Alexa and Google Assistant are on hand for voice assistance, backed up by smartphone notifications and the Google apps we already mentioned. Provided you can live without a full catalogue of third-party apps, the Fitbit Versa 4 is an accessible and affordable Apple Watch alternative. It scored four stars out of five during our review.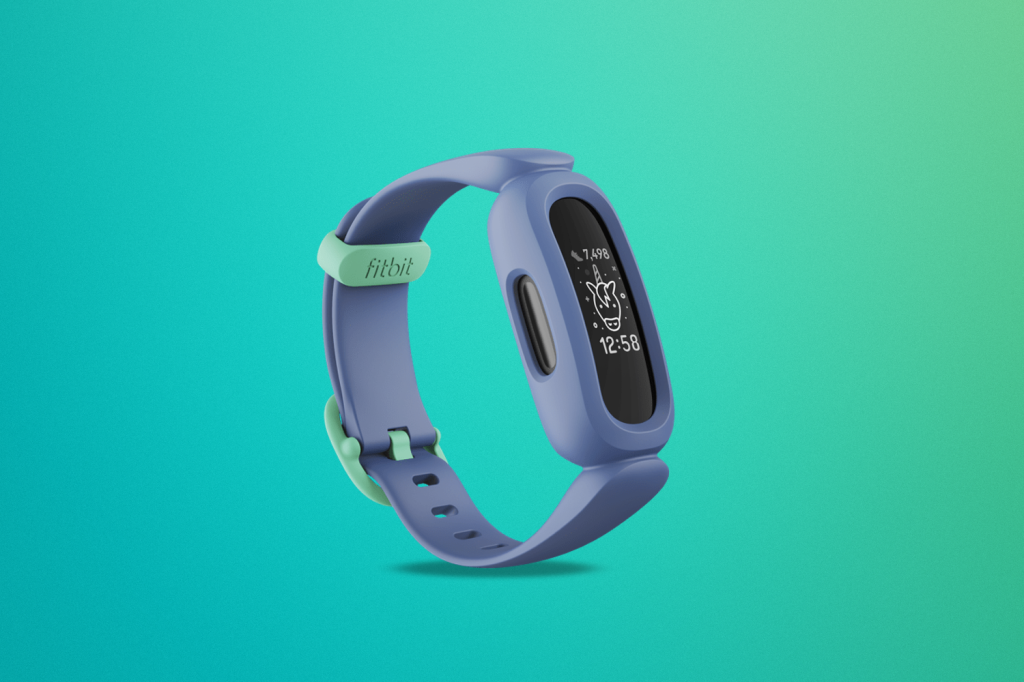 8. Fitbit Ace 3
A lot of little ones don't need encouragement to tear around, but if your sprog wants an activity target, the Fitbit Ace 3 could be a winner. Built tough enough to survive some rough and tumble, a silicone bumper protects the display, while a swim-proof setup means it's good for a dunking. There's even a special edition Minions model to keep the little ones smiling.
The screen is a backlit black and white OLED. While the lack of colour can feel muted, a wide selection of watch faces should keep your critters entertained – and the monochrome setup contributes to a beefy battery life of up to eight days.
Designed for kids between the ages of six and 13, the Ace 3 doesn't log the same stuff as grown-up Fitbits; there's no calorie or location logging by default. Instead, it'll focus on tracking sleep, steps and Active Minutes to motivate movement. Blessed with a competitive kid? You can also create Family Challenges through the app.
The app also has a Kid View which limits what they can access. Its interface isn't the most exciting for youthful users, but the band itself does plenty to entertain – and its data can provide handy feedback for parents.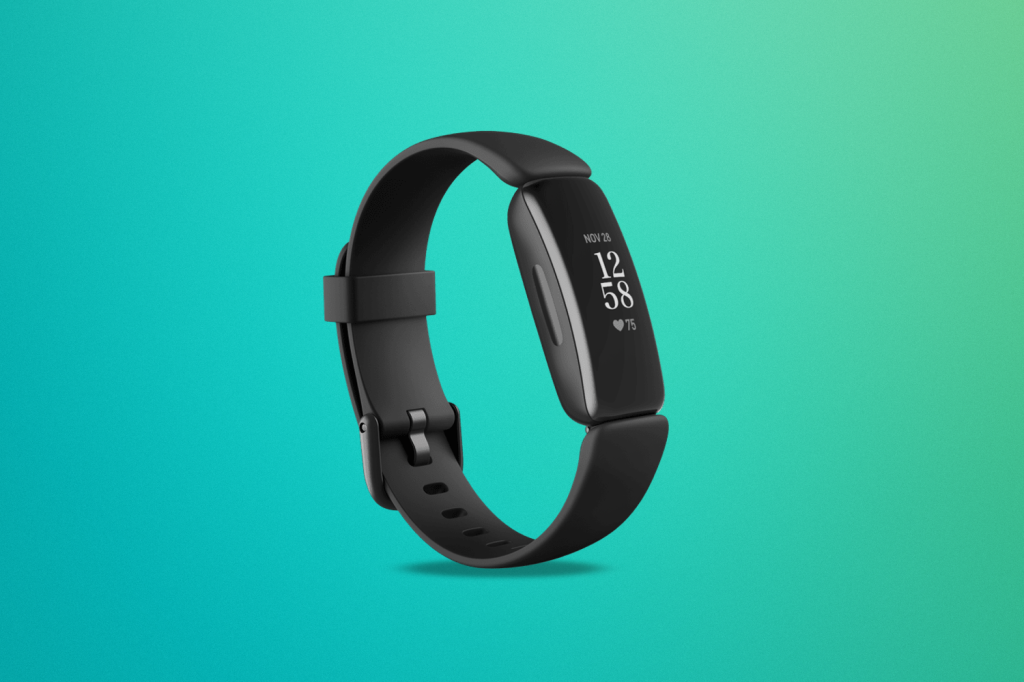 9. Fibit Inspire 3
Fitbit's cheapest tracker might be its most basic, but the Inspire 2 still delivers when it comes to the key fitness features: a built-in heart rate monitor means the streamlined sensor can keep a meaningful eye on your movements, with 20 dedicated activity modes. Step tracking is reliable, while the 10-day battery life goes the distance.
Courtesy of its compact shell and understated styling, the Inspire 2 is equally at home in the office and the gym. It can accompany you to the pool too, thanks to 50m water resistance. And at just 20g, the band won't drag you down.
Downsides? The lack of on-board GPS limits its use as a tool for logging jogs, while some will find the Inspire 2's minuscule monochrome screen tricky to work with. Display faces can be customised via Fitbit's fantastic app, but it works best as a passive tracker: set it, forget it and review your workout data later. And if it's that kind of simplicity you're after from a tracker, the Fitbit Inspire 2 is a winner.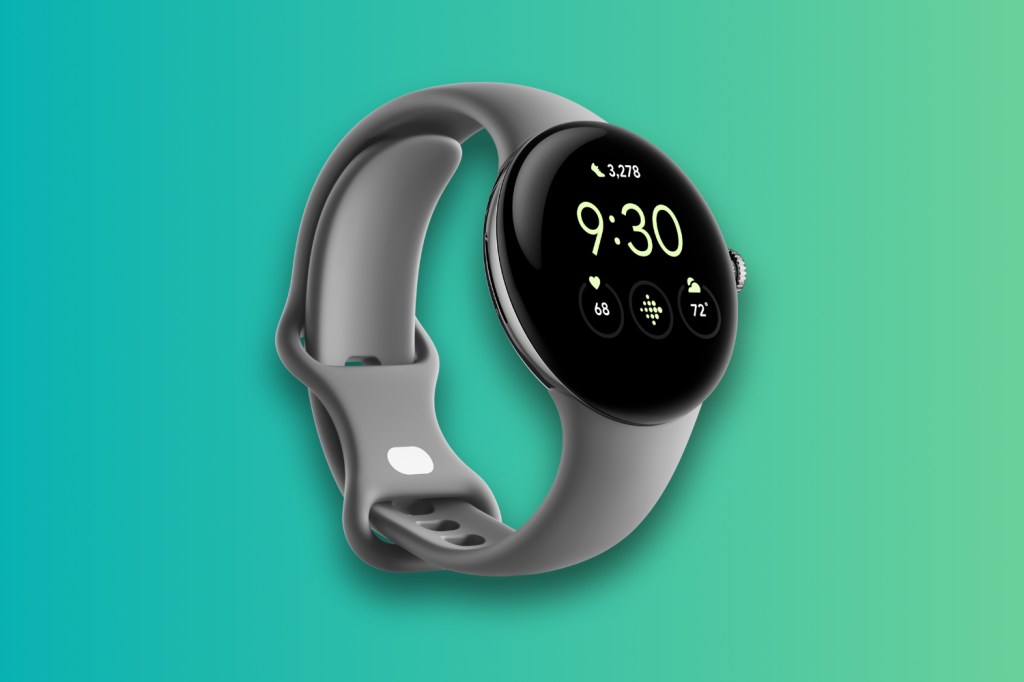 10. Google Pixel Watch (Honourable mention)
Why on Earth are we mentioning the full-fledged Pixel Watch in a Fitbit round-up? Well, since the big G owns both, there's some rather deep integration of Fitbit's services on the Pixel Watch. In fact, Fitbit handles everything fitness on this watch, rather than the company's own Google Fit.
This smartwatch is very health detailed, with food and water intake, mindfulness reminders and exercise readiness tracking alongside the basics like step count and calories burned. It also brings some of the best heart rate and sleep tracking, with 24/7 per-second monitoring. An ECG function is present and correct, too – something only found in high-end wearables.
Besides all this, the Pixel Watch is one of the better Android smartwatches available. It comes with all the apps you can shake a stick at through the Play Store, as well as the Google apps you'd expect, such as Maps and Google Pay. You can shove a SIM in this thing for calls and texts on the go, as well as all the usual smartwatch functionality you'd expect. It scored an admirable four stars out of five in our review.
Read more: Want a smartwatch instead? Here's our guide to the best smartwatches