Flickr leads websites switching to HTML5 for iPad
Flickr is preparing for the launch of the iPad by adding an HTML5 player to its site, specifically for iPad owners.One of the biggest letdowns with th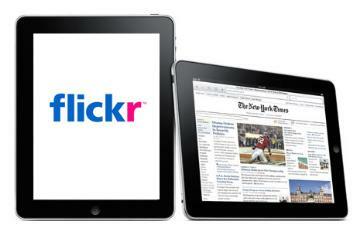 Flickr is preparing for the launch of the iPad by adding an HTML5 player to its site, specifically for iPad owners.
One of the biggest letdowns with the iPad was its lack of Flash support, but it seems companies are bending over backwards to make sure their sites are compatible with Apple's device.
Flickr employee Markus Spiering wrote in a blog post: "We just launched HTML5 video playback for everyone with a hankering for a shiny, new iPad."
The Flickr site will automatically detect iPad visitors and direct them to the HTML5 video player, which will be compatible with all Flickr video.
This follows on from news yesterday that Brightcove, which is the video player of choice for the likes of the New York Times, the Guardian and BSkyB, will also support HTML5.
Apple has also launched a "Ready for iPad" page on its website, listing sites that are HTML5 ready, including CNN, Reuters and Vimeo.
Still, do you think Apple will have to bow to Flash at some point? Let us know below.