Footloose – the world's first chainless folding electric bike
Korean-made e-bike converts pedal power to electricity rather than using a chain to drive the wheels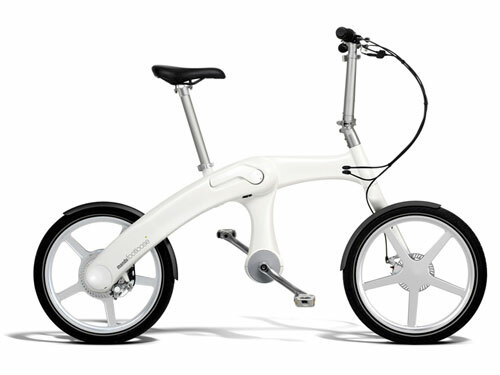 Mando's new Footloose bike is a world first: it's an electric folding model without a chain. It instead uses a throttle drive, powered by a battery, for all its energy – and the user is able to generate extra power through the pedals, which is then transferred directly to the drive.
On electricity alone, the Footloose has a range of up to 18.6 miles, but pedalling will increase that significantly. Gears are changed automatically, with sensors monitoring the terrain and adjusting the engine output accordingly. On the tech front there's also a handlebar-mounted Human Machine Interface which monitors distance travelled, speed and the amount of electricity produced.
Fold it up and the bike weighs a shade over 21kg. Look out for a European launch in 2013 (the price is yet to be confirmed).
[via DesignBoom]
You may also like
Windows 8 adverts leak – and look pretty cool
Stuff Gadget Awards 2012 – Game of the Year shortlist
Stuff Gadget Awards 2012 – Most Wanted Future Gadget shortlist