Four new iPad chargers from Griffin
Accessory maker extraordinaire Griffin has unsurprisingly rustled up some kit for the iPad. The company has just revealed a quartet of in-car chargers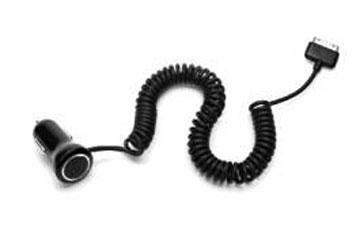 Accessory maker extraordinaire Griffin has unsurprisingly rustled up some kit for the iPad. The company has just revealed a quartet of in-car chargers for Apple's touchscreen phenomenon, and all will be available from today.
PowerJolt Micro for iPad, £17
If speed is essential this is the one to go for. Its 2.1 Amp rating delivers the fastest possible charge to your iPad. There's also a USB with detachable cable for syncing the iPad with your Mac or PC.
PowerJolt Plus for iPad, iPhone and iPod, £20
This gives you an extra in-car power slot – handy if you want to charge your iPad whilst also charging another device or powering your satnav.
PowerJolt for iPad, iPhone and iPod, £17
Similar to the PowerJolt Micro, but not quite as compact. It has an LED to keep you informed regarding charging status.
PowerJolt SE for iPad, iPhone and iPod, £17
Again, this one comes rocking the 2.1 Amp rating for speedy charging, and its long coiled cable can stretch to 23.5 inches – perhaps useful if someone in the back seat wants use the iPad while it's charging.