Freeview HD-packing Sony Bravia TVs hitting shops this week
Sony is preparing to launch part of its new line up of Bravia TVs this week, three quarters of which will comes with Freeview HD tuners built-in.Savin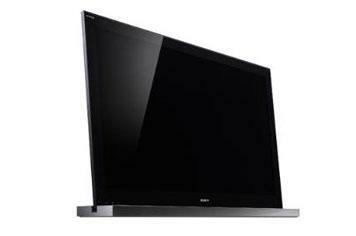 Sony is preparing to launch part of its new line up of Bravia TVs this week, three quarters of which will comes with Freeview HD tuners built-in.
Saving customers the bother of having to fork out for a separate set-top box, the integrated tuner will mean you'll be ready to go once Freeview HD kicks off in your area.
The new TVs will be squeezed into different ranges, including Cinematic, Network and Essential, and will all pack Sony's new minimalistic Monolithic Design concept.
The HX703 will be flying the flag solo for the Cinematic releases this week. With a 200Hz refresh rate and 40- and 46-inch screen sizes, the HX703 will be 3D-ready (meaning you'll have to buy the optional 3D transmitter to upgrade it to 3D). Expect more from this range later in the year.
Elsewhere, the NX803 leads the way for Network (other models include the NX703 and NX503), with built-in Wifi for accessing online content and widgets served up by Bravia Internet Video, including DemandFive's catch-up TV service, LoveFilm movie rental and social networking updates. You'll also get LED backlighting, a 200Hz refresh rate and 40- or 52-inch screen options.
Finally over in the Essential category you can expect the EX703 to offer more toned down features for a lower price tag. For example, it'll be Wifi ready (so you'll need a dongle to get access to Bravia Internet Video) rather than having it already built in, and it'll make do with a 100Hz refresh rate instead of 200Hz.
However, it'll still pack energy saving features, including the Presence Sensor to turn the TV screen off when it senses no one in the room and will offer screen sizes up to 46-inches.
All of the above promise Freeview HD tuners built-in, but if you're not so bothered about that added extra, it'll be the lower-specced – and therefore cheaper models – which will come without.
Prices weren't divulged, but we've dropped an email to those in the know and will keep you updated.