Gadget flashback – Leica cameras
Not many camera manufacturers enjoy the reputation of German stalwart Leica, world renowned for the quality of its bodies and lenses. We've rolled bac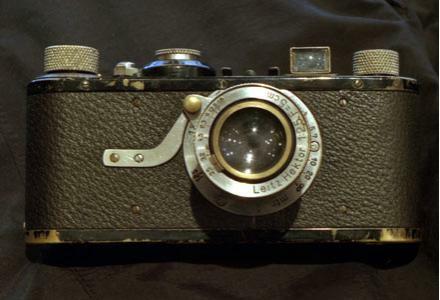 Not many camera manufacturers enjoy the reputation of German stalwart Leica, world renowned for the quality of its bodies and lenses. We've rolled back the years to look at some of the firm's most iconic snappers – join us as we go back, way back in time…
Leica I (1925)
The Leica I was a miniature camera with a wide aperture lens, meaning it could produce excellent quality shots indoors using available light and required very short exposure times when used outside. These factors, coupled with its dinky size, helped it to become hugely popular with photojournalists – in fact you could even say the Leica I helped create photojournalism as we know it today.
Leica II (1932)
This 35mm camera featured interchangeable lenses and a built-in rangefinder, used to determine distance for the purposes of accurate manual focus.
Leica M3 (1954)
The first model in Leica's legendary M series, the M3 was a 35mm rangefinder camera with the M interchangeable lens mount. Among its standout features were its bright combined viewfinder/rangefinder window and the M lens mount, which used a new bayonet locking system rather than the screw-on method used by previous Leicas. This allowed for speedier lens swapping, with the viewfinder framelines setting automatically. The M3 was in production for 12 years, and over 220,000 were sold.
Leicaflex (1964)
Leica's first SLR camera, it was introduced somewhat reluctantly – Leica felt compelled to offer a response to the growing popularity of Japanese-made DSLRs with pro photographers. The Leicaflex had a built-in external light meter and used a new R bayonet lens system, but was criticised for lacking TTL (through the lens) metering, interchangeable viewfinders and as wide a range of lenses as its Japanese rivals.
Leica M5 (1971)
Another M series model, this was the first Leica rangefinder to come with a TTL light meter, helping users to adjust the exposure and prevent over or underexposed shots.
Leica M8 (2006)
The M series made the leap to digital with the M8, which featured a 10.3MP sensor made by Kodak. Despite this, it remained very much an M series model, being compatible with all existing M lenses – although a slight 1.33x crop factor affected the focal length on them (making, say, a 28mm lens work largely like a 35mm lens). Read the review.
Leica S2 (2008)
A professional DSLR with a 37MP sensor, the S2 is essentially a medium format camera in a 35mm SLR-style body. Four lenses are currently available for the S system: 35mm, 70mm, 120mm macro and 180mm.
Leica X1 (2009)
A compact camera with a DSLR-sized 12.2MP sensor and fixed 24mm f2.8 lens, the X1 is designed to be unobtrusive and spontaneous – ideal for use on the street for "reportage" style photography. Autofocus and user-friendly controls are the name of the game. Read the review.
Leica M9 "Titanium" (2010)
The current M series Leica has just been given a "reinterpretation" courtesy of car designer Walter de'Silva, with all its external metal components and its 35mm lens made from solid titanium. Very tasty indeed, especially as a mere 500 will ever be built.
More stories on Stuff.tv
– Just because they could – Leica M9 Titanium
More Gadget Flashbacks
– Gadget Flashback – Canon IXUS
– Gaming Flashback – The Legend of Zelda