Gaming greats – Super Mario World (1990)
Launch titles for games consoles are usually, well, a bit crap – but that certainly wasn't the case with the Super Nintendo, which originally came pac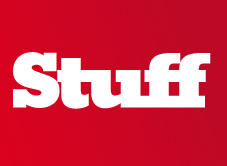 Launch titles for games consoles are usually, well, a bit crap – but that certainly wasn't the case with the Super Nintendo, which originally came packaged with the brilliant, the amazing, the hugely loveable Super Mario World.
Mario's fourth proper outing, Super Mario World took the 2D platform game mechanics that had been introduced in Super Mario Bros and Super Mario Bros 3 (we'll gloss over the slightly aberrant Super Mario Bros 2) and polished them to a brilliant sheen.
In addition to the usual running, jumping (and bouncing off the head of enemies) and swimming, Mario was now able to float and fly using a cape, spin jump and, of course, ride his newfound dinosaur buddy Yoshi, who could eat enemies using his sticky tongue.
The game also had a (sort of) non-linear structure, thanks to its world map, which allowed Mario to take different routes in order to reach the final stage of each world. These final stages were all castles in which Koopalings – which we guess are Bowser's children – had be faced and defeated, thereby rescuing Yoshi's friends from captivity.
While Super Mario World wasn't a game-changer (forgive the pun) in the same way that Super Mario 64 and Super Mario Galaxy were, it's rightly remembered as one of the best Mario outings ever, and indeed one of the finest games of all time. It sold over 20 million copies, and is currently available to Wii owners via Virtual Console for 800 Wii Points. Not played it yet? Make it happen NOW.
More Gaming Greats from Stuff.tv
– Oddworld: Abe's Oddysee (1995)
– Speedball 2: Brutal Deluxe (1990)