Google celebrates Winsor McCay anniversary with Little Nemo doodle
The anniversary of Little Nemo in Slumberland comic strip creator Winsor McCay is celebrated with an interactive Google Doodle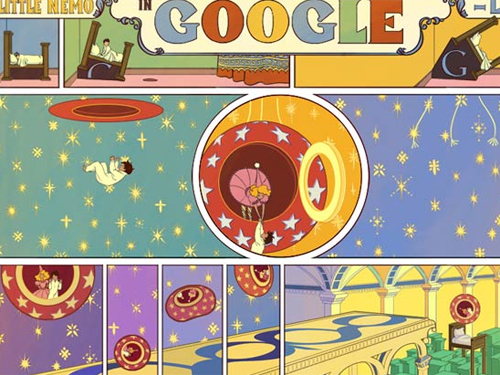 Google has chosen to celebrate the 107th anniversary of Winsor McCay, the cartoonist and animator behind Little Nemo in Slumberland, with a rather cool interactive doodle.
Titled "Little Nemo in Google-Land," the charming comic strip allows you to watch one of Nemo's nightly dreams unfold on the Google homepage in the style of the original Little Nemo outings.
Winsor McCay, who was born in Michigan in 1869, also created Gertie the Dinosaur – one of the first animated films – Dream of the Rarebit Fiend (a newspaper strip later adapted into a surreal early short film), A Tale of the Jungle Imps by Felix Fiddle and later a war propaganda film called The Sinking of the Lusitania in a career that inspired many generations of artists and animators.
McCay died of a brain embolism in 1934 and was buried in Brooklyn.
[via Google]
You may also like
New thinner Apple iMac to be unveiled on October 23rd?
Asus Padfone 2 leaks with 13MP camera and 4.7in HD screen