Google Glass apps shown off
Evernote, Path, New York Times and Gmail software for Google's smart spectacles demo'd at SXSW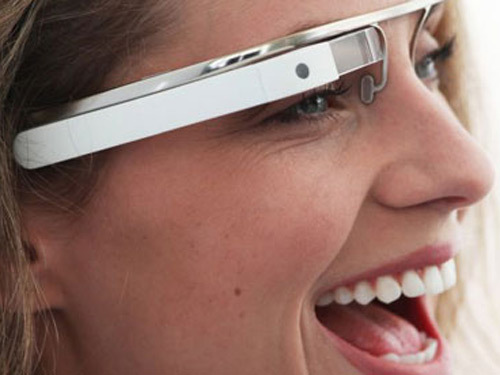 Ever wondered how the apps for Google Glass might work? Well, a handful of them have just been demonstrated at an event at South By Southwest – and the focus seems very much on keeping them useful without being obtrusive.
Gmail, for example, can be configured to only show you notifications for emails deemed "Important". Glass will show you the email subject line and a photo of the sender, and will let you dictate a response using voice recognition. The idea is to never bring you out of the moment.
Then there's the app for photo-centric social network Path. If one of your Path friends posts a photo, you'll receive a notification and be able to respond by using Glass's integrated trackpad to cycle through emoticons, posting the one that best sums up how you feel about the picture. You won't need to touch your phone at all.
The app for the New York Times will serve up breaking news notifications hourly. If you want to see more of a story, you can use the look up gesture to see headlines and photos, and have the story read out to you.
Finally there's Evernote, which uses its Skitch app within Glass. You can take a photo of something using Glass, swipe the trackpad to engage Share mode and tap it to share the image using Skitch. The image will then appear within Evernote on your tablet, phone or computer where it can be annotated.
The success of apps on Glass will depend a lot on how effortless they are to use, and it seems as though these four are on the right track. We'll be keeping an eye out for more Google Glass news in the run up to its launch later this year.
[via The Verge]
Samsung Galaxy S4 video leaks ahead of Thursday's launch
First official picture of the Samsung Galaxy S4 emerges
Samsung to launch Apple iWatch rival alongside Galaxy S4?