Google moves into UK sat-nav turf
The big G's sat-nav feature comes to Google Maps today for UK and Ireland Android users riding Donut (1.6) or above.Previously available only on in th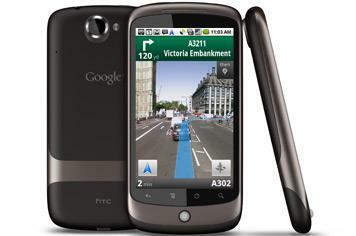 The big G's sat-nav feature comes to Google Maps today for UK and Ireland Android users riding Donut (1.6) or above.
Previously available only on in the US, Google Maps Navigation is still in Beta testing, but don't let that stop you giving it a blast. Here's what you can expect from the company's turn-by-turn web app:
Search by voice
As with other mobile search services offered by the world's biggest search brand, Google Maps Navigation will include voice search as well as text input. Good news for safe drivers, but check it's heard you correctly before you set off. Google also uses its search expertise to find nearby businesses from plain English requests – 'theatre', say, or 'pub'.
Traffic view
Routes glow green, yellow or red, according to the volume of traffic.
Layers
Popular searches such as petrol stations, restaurants and parking can be switched on and layered over maps to help motorists.
Satellite and Street View
Naturally enough, you can overlay your route on Google's satellite maps, too. Plus you can pull up Street View – no more guessing which is the right turning.
Putting your phone in a car dock activates a special mode (pictured) to make it easier to use Google Maps Navigation without squinting at a distant screen. (Selected devices only.)
We've had a play and coloured ourselves impressed. Download the update from Android Market, give it a go and let us know what you think in the comments.