Hands-on review: ZTE Blade V, the £90 quad-core Android phone that's better than it has any right to be
The days of paying £300 for a sluggish Android handset are over – the Blade V might not be perfect but it has the specs of a phone three times the price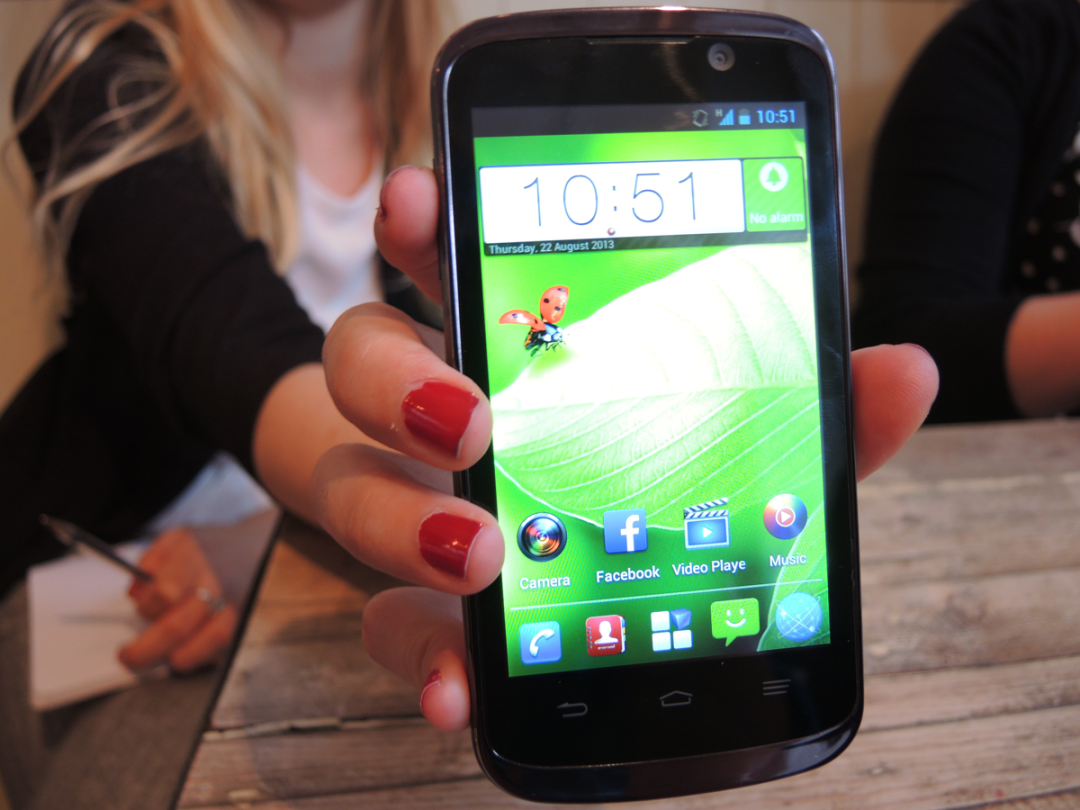 Budget Android phones are finally starting to look interesting.
We thought that Kazam's plan to bring us high-end phones for small cash was intriguing, that Google's Nexus 4 price drop to just £160 was astounding, but ZTE's just trumped both with a £90 quad-core Jelly Bean phone.
Sure, there are compromises as you'll see below, but the Blade V still makes legions of mid-range models from Sony, Samsung and HTC look like a waste of plastic and parts and is sure to cause a few tantrums. From our hands on with the new ZTE, we now know the Blade V is also a spot-on size, has a decent screen and rocks microSD expansion. Not too shabby.
Android Jelly Bean and 5MP camera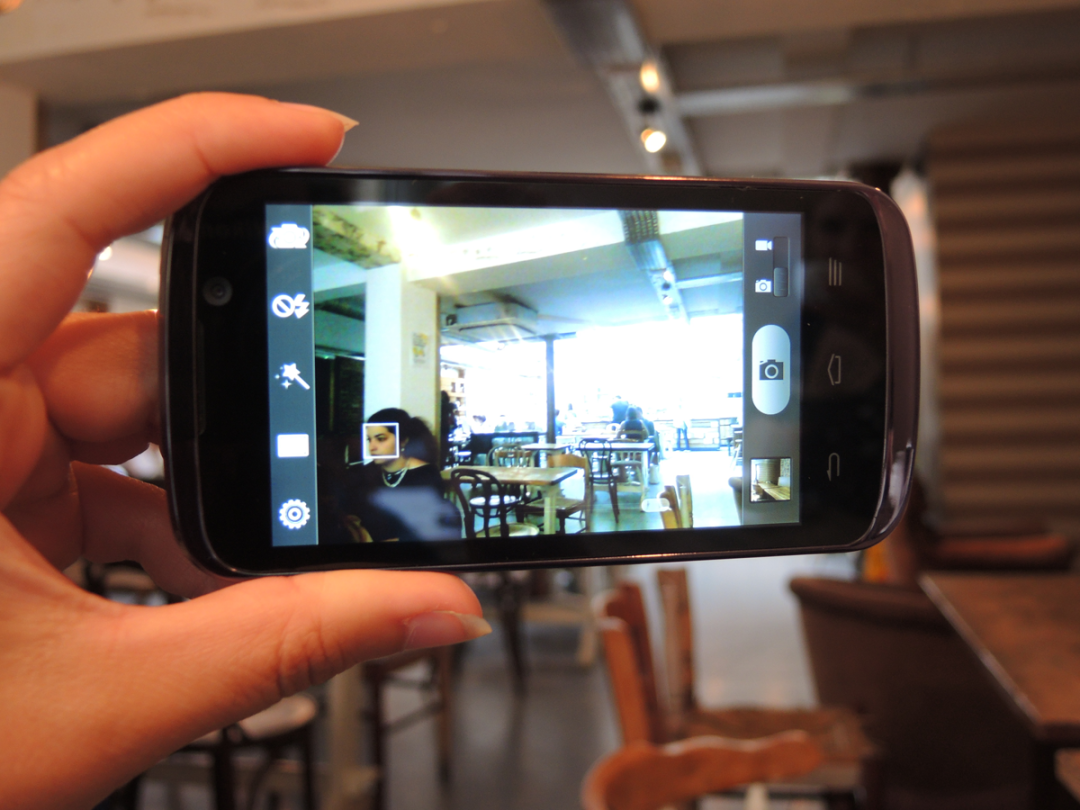 This is ZTE's version of mid-range and we like it. Sitting below the Grand Pro and Grand Memo phablet, the Blade V's killer component is that 1.2GHz quad-core Qualcomm processor (no Snapdragon here, it's an MSM 8225Q) with 1GB of RAM. In our hands on time with the phone, jumping in and out of apps, using the camera and swiping around the OS were all super slick. Skipping through HD movies and zooming around Google Maps couldn't fluster it either.
A 4in 800×480 screen is never going to wow us, no matter how cheap we're talking, but the Blade V's display is a sensible size and if you're not used to super sharp flagships, movies and games look pretty good. Viewing angles are great (it's an IPS screen) and it was easy to see even with direct sunlight streaming through the window onto the handset.
No surprises that it's a 5MP camera on the Blade V but in our short play, auto focus was fast plus stills looked clear and vibrant onscreen. There's 4x digital zoom, a panorama mode and a front facing VGA for taking ironic selfies too but we'll hold out on our camera verdict for a full test.
World domination?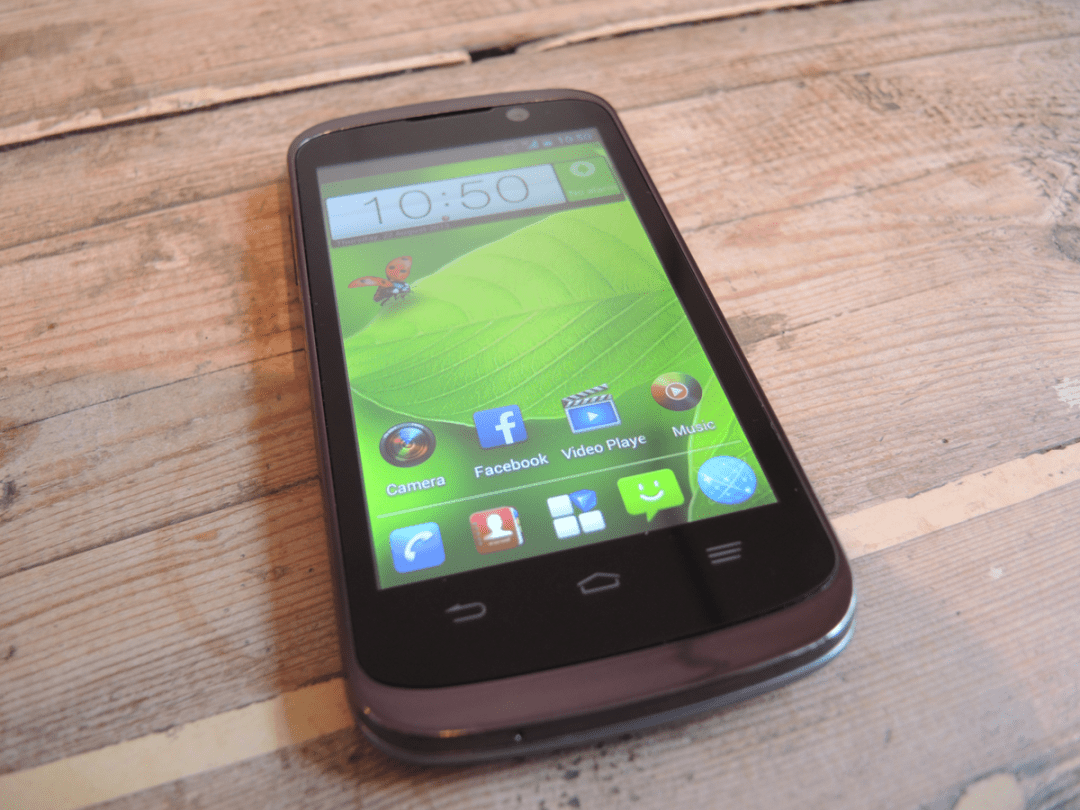 The Blade V has plenty more going for it – it runs a lightly skinned version of Android 4.1 Jelly Bean, at 130g it's a tidy weight and we can live with the shiny but sturdy plastic build. If anything, it reminds of Samsung's 'pebble' styling on its Galaxy phones – just for half the price.
There's just 4GB of storage to kick off with but you can add microSD storage up to 32GB plus both Bluetooth 4.0 and GPS are onboard. We'll be getting the Blade V in for a Stuff test very soon to see if that quad-core processor lives up to the promise and if the V's 1800mAh battery will last the day.
The Blade V launches today on Virgin Media for £89.99 (plus a mandatory £10 top-up, the scoundrels) but if you're already with Virgin Media for broadband or TV, you can get the phone for just £71.99 in store. It shouldn't be too long before it pops up on other networks as ZTE has told us it's in talks with the usual suspects.
Hands on review by Sophie Charara.