HANNSsoccer TV kicks off
Teutonic telly maker HANNspree is well known for its oddly-shaped goggleboxes, and with the World Cup just around the corner it's rolled out the HANNS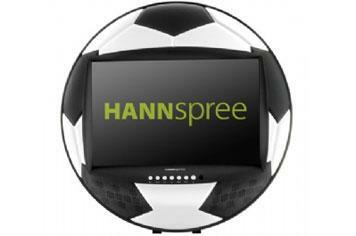 Teutonic telly maker HANNspree is well known for its oddly-shaped goggleboxes, and with the World Cup just around the corner it's rolled out the HANNSsoccer. Which is shaped like a football.
This full HD model has a 28-inch screen, 10,000:1 contrast ratio and a pair of HDMI sockets, but we don't think anyone will be buying it for its specs. Suffice to say, if you really must have a television shaped like a football, this is probably the best one around.
You can grab one for £399.99 from Misco.
More stories from Stuff.tv
– How to get free gadgets from the World Cup