HTC Windows Phone 8X and Windows Phone 8S revealed
New Windows 8 phones sport Beats Audio and a very different look to HTC's Android range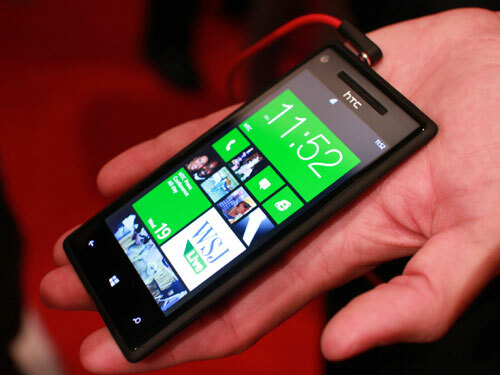 The names may evoke the One X and One S, but HTC's new Windows 8 phones are stylistically very different from the company's existing Android range. HTC unveiled the two handsets at an event in New York today, promising a November release for both.
Top of the range is the HTC 8X. Clad in a polycarbonate shell (with no access to the battery – like we say, different from HTC's Android range), its specs put it up there with other high-end smartphones: a 4.3-inch 1280 x 720 Super LCD screen; 1.5GHz dual-core processor; 1GB of RAM; 16GB of storage; NFC; and front and rear cameras, the latter of which is 8MP.
The 8S, in comparison, looks a little underwhelming on paper; despite the name, it's not the One S to the 8X's One X – it's more akin to the cheaper One V, perhaps. The body is plastic (again, the battery is encased and unswappable) and the screen is a 4-inch WVGA number – although it does rock Gorilla Glass for added toughness. The CPU is a dual-core 1GHz, backed up with 512MB of RAM. You get a 5MP camera with 720p HD video, but there's no front facing camera and a mere 4GB of built-in storage; you'll be able to boost that by up to 32GB thanks to the microSD slot, however.
Both models, unsurprisingly, offer Beats Audio technology. Bassheads, rejoice.
As we say, the HTC 8X and 8S will be on sale in November, with a variety of networks offering deals. EE isn't one of them, however, which suggests to us that neither of these phones will be 4G compatible in the UK. Prices are yet to be confirmed.
You may also like
iPad Mini comparison shots appear online
Acer Iconia Tab A110 hits Europe soon
Stuff Office Cat's Diary – 19/09/12