Icon – Sennheiser HD800
Why should I spend £1000 on ear defenders? Ear defenders? Yeah, funny. If you love your ears, buy them a pair of these Sennheiser HD800 headphones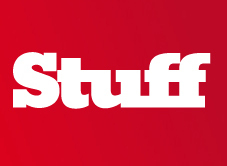 Why should I spend £1000 on ear defenders?
Ear defenders? Yeah, funny. If you love your ears, buy them a pair of these Sennheiser HD800 headphones.
Ears get a raw deal, sticking out in the cold and having to listen to inane chatter about how changeable the weather is and who's sleeping with whom.
Then you go and stick your tinny iPod headphones in them. No wonder they cry wax.
Sennheiser's flagship HD800s incorporate years of ear-pleasing know-how in a super-futuristic pair of head huggers.
I'll rephrase: why are they worth £1000?
Well, it's like there's a team of workmen in each earpad, digging as much detail out of the music as possible while another team of tiny craftsmen refine it until you're left with pure sonic gold dust.
Maybe that didn't help. They just sound good, okay? Perhaps not up there with the very best Grado offerings, but still better than 99% of other cans around.
Not quite the best…
That's a matter of opinion, I guess, but also terribly important is the fact that they are probably the most striking-looking headphones ever. They look futuristic while at the same time blissfully recalling the dated future vision of Star Trek or Star Wars. And yet somehow without stepping into full-on retro-futurism.
What else do I need to know?
If you were a crazy, fiddling audiophile you'd find encouragement in the fact that the HD800 has a cable that can be removed and thus upgraded. Cardas even offers a replacement cable with XLR connectors to fit super-high-end headphone amps with balanced outputs.
That's right, there's such a thing as a headphone amplifier. Don't even think about connecting these straight into the socket of your iPod or laptop – they deserve dedicated power from the likes of a Lehmann Black Cube Linear.
Well, what are you waiting for? No, you can't borrow £1000.