Icon – Vita Audio R1 MkII
Get outta town. I've seen those before. Ah, my ignorant assumptive friend, you are mistaken. You've seen the original Vita Audio R1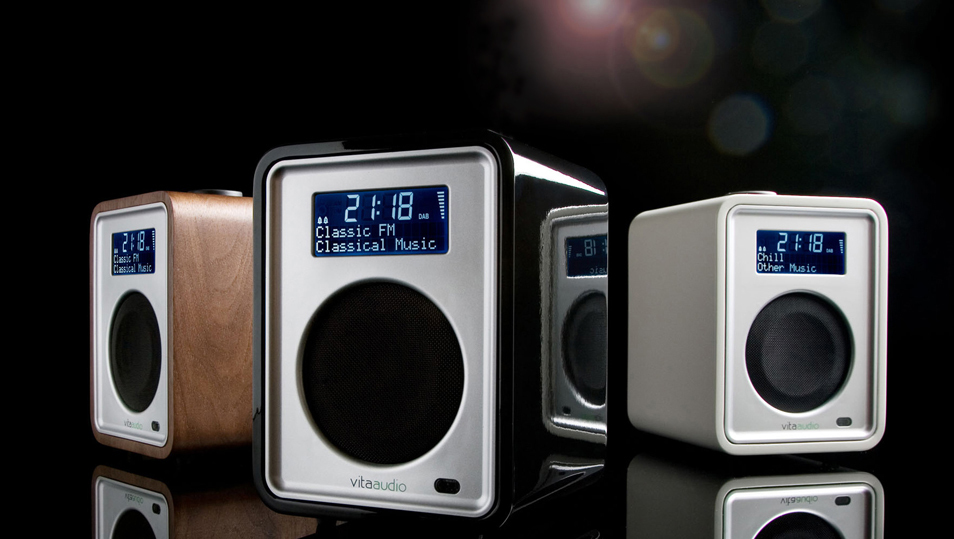 Get outta town. I've seen those before
Ah, my ignorant assumptive friend, you are mistaken. You've seen the original Vita Audio R1, which has been at the top of DAB's style tree for many years now. This is the new portable version.
Portable radio in time for summer. Makes sense
It does, doesn't it? We'll have to stop agreeing like this – people will talk. We've got a sporting feast coming up, with the World Cup, Wimbledon, the British Grand Prix, the Ryder Cup… You can sit in the park and either keep up with the action or drown out the penalty protests with music from DAB or FM.
Does my £180 get me anything more than just radio?
It's £180 for the Dream White and Midnight Black, but the real walnut finish is a bargain at just £160. A further £40 will get you a sumptuous hand-stitched leather carry pack. And yes, you do get more than a portable radio. For a start, it's been future-proofed with DAB+, then there's the obvious use as an alarm clock, plus a line input for an MP3 player. But most importantly, this is a statement that you won't accept anything but the very best.
MORE ICONS
Icon – Eclipse TD712z Mk2 Black
Icon – Olympus Pen E-P2 Silver