IFA 2010 – Sony Vaio laptop to join the 3D army
Sony's IFA haul also includes a TomTom-powered in-car entertainment system, updated touch Readers and full-def VW90ES projector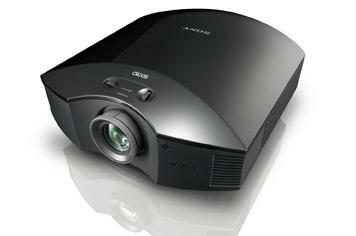 Sony calls it "3D evangelism" and we won't argue with that. At the company's IFA press event, it's just unleashed a torrent of new kit – the most exciting of which was 3D – and tons of plans for future 3D games and movies.
The big news is an active-shutter 3D Vaio laptop that busts out 240fps third-dimensional graphics. The prototype looks great, but us mortals will have to wait until spring 2011 to get our hands on production models.
Sony also outed its VPL-VW90ES full-def 3D projector, with an upgraded SXRD panel and a claimed contrast ratio of 150,000:1.
Both the Reader and Pocket Reader have got a spec boost, too, now pimping brighter screens and better battery lives, plus multilingual dictionaries in case you want to read The Girl with the Dragon Tattoo in the original Swedish. You know, for fun.
And there's a TomTom-powered in-car entertainment system on the cards, too, combining Sony's mobile video and audio skills with the satnav champ's map-reading smarts.
The company also announced the European launch of Qriosity, a video-on-demand and music streaming service that will plug and play with all Sony's networked devices, including Bravia TVs, PS3s and Vaio laptops. Details on how you end up paying for all that juicy content are scant, but we'll keep on hounding.
We'll be bringing you loads of hands-on video and pictures throughout IFA, so keep Stuff in your bookmarks for the next couple of days and check back regularly. Oh, and follow us on Twitter… hit the link below.