IMHO – Technics will never die
When the world stops turning, Technics decks will continue to spin. Operated by mutant 'roaches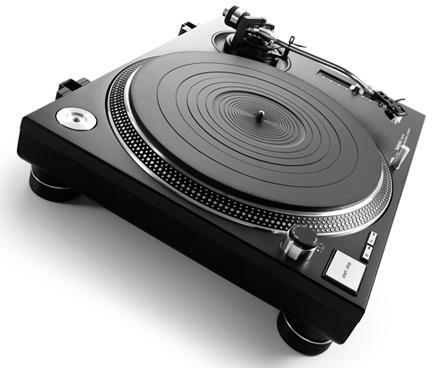 Last week, we heard Panasonic was pulling the plug on Technics. We checked and it's true – production of analogue turntables has ceased. There will be no more Technics decks made.
Sad news? Yes. Inevitable? Perhaps. The end? Definitely not.
The reason the Technics SL range became so legendary (and the SL-1210 in particular) is because it's so well made. There's the high-torque, direct-drive motor, which can be yanked back and forth by over-zealous DJs for hours on end without sustaining any damage, and go from being stationary to its perfect playing speed in a split second.
Of course, it would never have made an impact as a DJ tool without that pitch fader. Not originally designed for the job, it allowed house DJs to match the beats of one track to the next, avoiding the train-wreck transitions of your average wedding DJ, and making it possible for ravers to dance non-stop all night long.
And they're practically bullet-proof. Or at least Jack Daniels and Coke-proof – essential in a rave or club environment.
So they won't go away. They're like cockroaches. When the world stops turning, Technics decks will continue to spin. Operated by mutant 'roaches. And what a party that will be.
– 25 most iconic guitars of all time
– 25 most iconic computers of all time
– Next Big Thing – SIM-less phones
– 5 of the best Halloween apps
– Sony Ericsson PlayStation Phone
– JooJoo 2 to be Android-based
– Video Review – Windows Phone 7