Just because they could – Super Mario Bros plus Portal guns
Just when you thought Super Mario couldn't get any better – someone's added Portal guns to it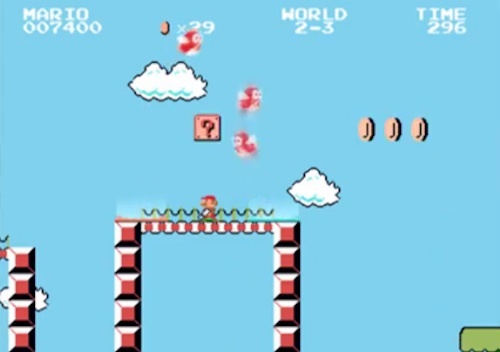 Super Mario Bros looks just as good as it did in '85.
Right you are – and Stabyourself thought so too which is why they painstakingly recreated the classic game – before throwing a Portal gun and game mechanics into the mix to make Mari0.
Can it be true?
Oh yes. Watch as Mario bounces between levels and dodges his enemies by leaping through portals. And you can mash up the Mario scenery with your own Level Editor or play co-op with up to three friends. It's also completely free.
Cancel all my meetings for the rest of the day, Siri.
Now we're talking – you'll need at least half an hour to try on the 33 available hats. Download Mari0 for Windows, Linux and OS X from the Stabyourself website. We suggest you do it right after you've watched the teaser trailer – in which the world becomes a happier place in one and a half minutes.
You may also like: PlayStation Vita versus smartphone gaming