LaCie's mad new hard drive is a silver-plated ball
French storage maestro teams up with luxe brand Christofle to perfect the desktop fingerprint magnet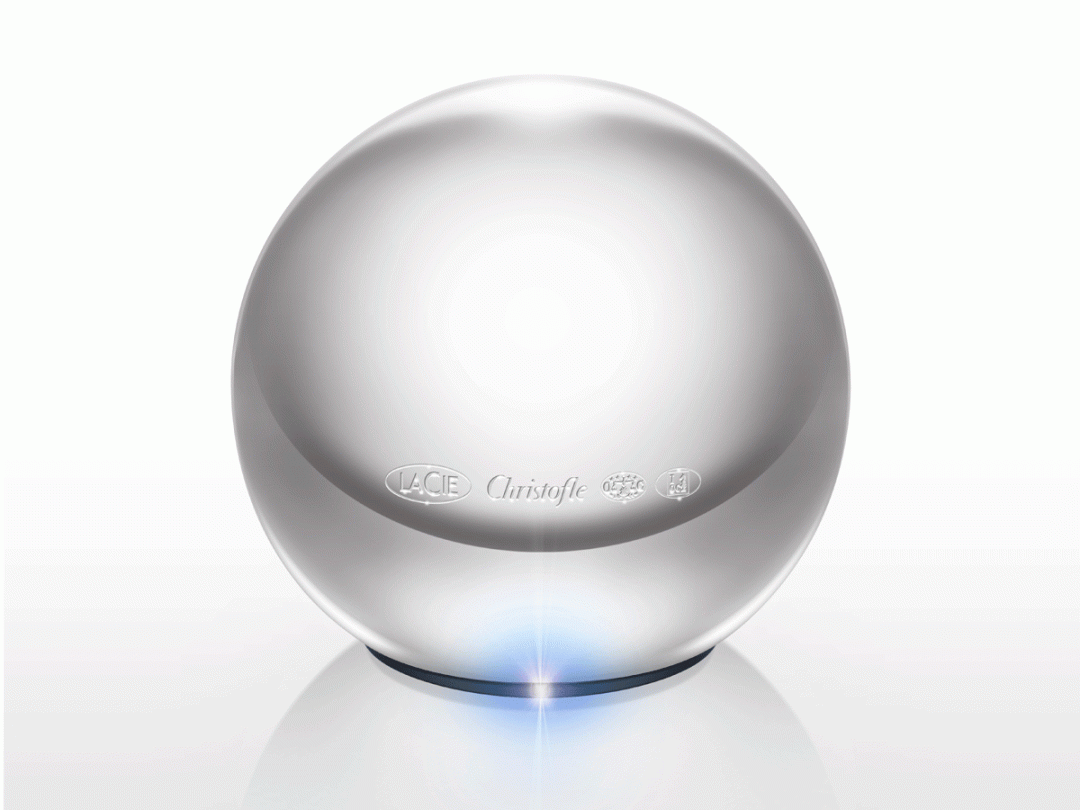 LaCie's external hard disk-designing ingenuity never ceases to impress us. 
This time, rather than teaming up with existing designer buddies such as Neil Poulton or Philippe Starck (as it did to stunning effect with our Tech Accessory of the Year nominee, the Blade Runner), it's cut a deal with luxury French brand Christofle. 
The result? A perfectly spherical hard disk, silver plated, monogrammed and aptly named the Sphère.
A nightmare for photographers
The Sphère's finish is the result of a manual plating process, and it's polished by Christofle's silversmiths, who more frequently buff up jewellery, cutlery and tableware in their Normandy headquarters. The sheen is as reflective as a mirror, which makes it a fine object of intrigue for any oligarch's desk, but is likely to scuff unpleasantly if you take it lawn bowling.
As for specs, it's based around a 1TB 2.5in hard disk drive (although it's far from clear where they've managed to squeeze it into this fist-sized ball), has USB 3.0 connectivity which also provides power, and there's a blue LED status light at its base (OK, so it's not completely spherical).
It's PC and Mac-compatible, and a suite of software provides backup, public/private areas and password protection.
The Sphère will be available in Spring. Pricing hasn't been announced yet, but given how much Christofle's spoons sell for, you'll have to save up a bit.
CES 2014 – all of the biggest stories so far