Lenovo unveils IdeaTab Lynx and Twist alongside IdeaPad Yoga 11 and 13 notebooks
Are they notebooks? Are they tablets? These twisty turny devices defy definition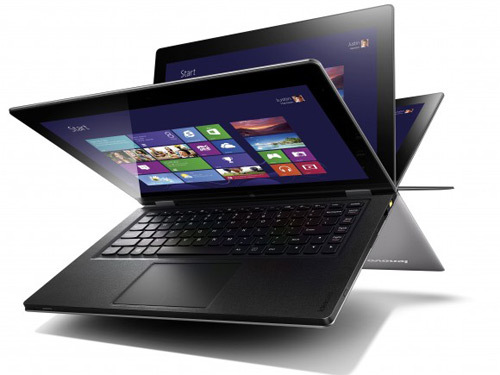 Lenovo has shown off an array of converting tablet-come-notebooks at a New York event, including the IdeaTab Lynx and IdeaTab Twist, alongside the IdeaPad Yoga in 11in and 13in sizes.
The IdeaPad Yoga has already been shown off at CES – check out our hands-on review and video. The flexible Ultrabook features a 360-degree hinge, letting you use it as a standard notebook, flip the keyboard around to use as a stand, or go all the way and turn it into a tablet. It's available in 11.6in and 13.3in variants, and comes packing a Tegra 3 processor, HD IPS display and Windows 8 RT.
Lenovo also revealed the IdeaTab Lynx, which features a Transformer Pad Infinity-style connectable keyboard, packing a USB port and boosting battery life to 16 hours.
Finally, the IdeaTab Twist is a business focused 12.5in ultrabook-cum-tablet with, you guessed it, a rotating top. But twisty doesn't mean all play and no power – this thing packs i7 processors, optional 3G, Windows 8 Pro and 500GB or 128GB storage. The nearly all day battery and Lenovo Solution for Small Businesses and Lenovo Cloud Storage software make it ideal for the city slicker.
The Twist goes on sale October 26th from US$850 (£530), the Lynx launches in December from US$600 (£374), and the IdeaPad Yoga 11 also launches in December from US$800 (£500), while the Yoga 13 lands on October 12th for US$1100 (£687).
[via Slashgear] 
You may also like
Valve playtesting prototype gaming hardware
4in Samsung Galaxy S3 Mini coming October 11th
Android 4.1.2 gets the green light, hits Nexus 7 devices