LG demos Xbox 360 running 3D
In all the excitement over Project Natal's launch date leak, it would be easy to forget the other exciting things Camp Xbox might be cooking up for it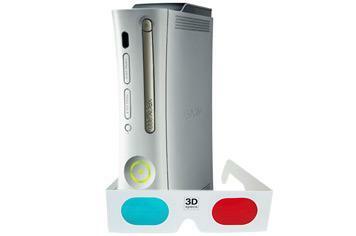 In all the excitement over Project Natal's launch date leak, it would be easy to forget the other exciting things Camp Xbox might be cooking up for its E3 show stand. Like 3D, for example.
Here with a quick reminder is LG, which has put a picture of a pair of suits (one from Microsoft, the other the Korean gadget maker's own) having a frag-off in the third-dimension. On an Xbox 360.
The accompanying release on Flickr is all about how customers buying one of LG's 3DTVs will also get their hands on some 3D games for the console (this according to Google Translate, admittedly).
Whether that's thanks to native support, a software update on the console or new hardware coming at E3 is anyone's guess. But you can colour us as excited as our red and blue specs.