LG Optimus 4X HD European release date announced
We'll get to see how the quad core, feature-stuffed Optimus 4X HD stacks up to the Galaxy S3 as soon as next month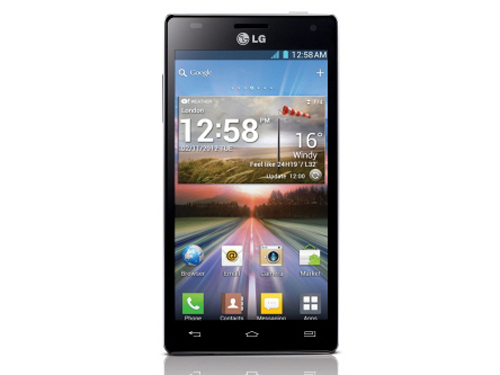 The LG Optimus 4X HD's first outing at Mobile World Congress in February seems like decades ago in the smartphone space-time continuum. Since then, the supremely powerful HTC One X has gone on sale (and been subject to the Stuff review treatment) plus we've had some hands on time with the equally big-screened and face-tracking wonderphone, the Samsung Galaxy S3. So when is it LG's turn to bat?
LG's new flagship, the Optimus 4X HD is set to land in western Europe – the UK, Germany, Italy, Poland and Sweden – this June sporting some seriously respectable specs for 2012 like a quad core NVIDIA Tegra 3 processor running the show and a 4.7in 1280 x 720 IPS display .
Before you ask, yes there's Android 4.0 Ice Cream Sandwich straight out of the box, a rear 8MP camera and a big 2150mAh battery that should give the One X's staying power a run for its money.
LG addicts will also be treated to a host of new software features, no doubt to compete with the Galaxy S3's nifty additions. So you can jot down notes over any videos, games or images with Quick Memo, which now includes embeddable URLs, and play back snaps and vids with Media Plex. Nice touches include speed control and live zooming within video footage and viewing thumbnails while you're watching a video back.
The one detail LG forgot to mention was an exact release date or price for this impressive high-end handset so we'll be on pre-order webpage watch from now until June.
Amazon set to launch 8.9in Kindle Fire 2
MaKey MaKey turns any old junk into a keyboard, mouse and joystick